Tisha Campbell Says Her BFF and 'Martin' Co-Star Tichina Arnold Helped Her Nab a Leading Role in a TV Series
The pressures of Hollywood is enough to damage any relationship but not when it comes to the friendship between actors and co-stars Tichina Arnold and Tisha Campbell. The two Martin stars became friends long before the popular 90s sitcom and maintained their bond through highs and lows. In fact, Campbell recently revealed that Arnold helped her land her role on My Wife and Kids despite Arnold auditioning for the same role.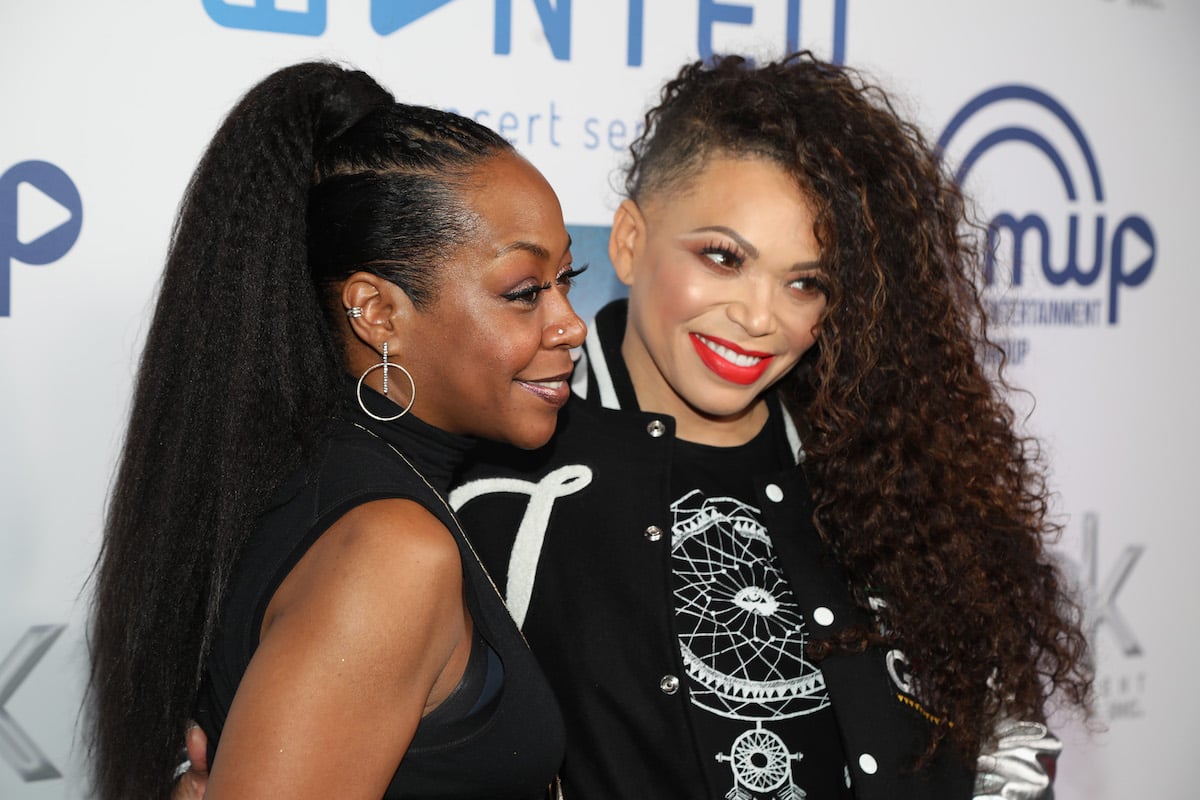 Tisha Campbell and Tichina Arnold have been best friends since childhood
Campbell and Arnold met when they were just 9 and 10-years-old. The first project they starred in together was the 1986 film Little Shop of Horror. From there, the two embarked on a friendship and careers spanning over 30 years.
The two have found creative ways to help one another along the way. Campbell explained how during an interview on the podcast Understand This. Madame Noire reports Campbell detailed their way of supporting one another had led them to have successful careers.
They've starred in several projects together, including Everybody Hates Chris. They are currently gearing up for their own talk show. 
Me and Tichina have been like this since we were 11 and 12. We would always call each other if the other one didn't hear about an audition. And we'd just be like, 'Let's go crash it! Crash it with me. Write my agent's number down.' At the time I didn't even have an agent. She would just go, 'Yo, crash it with me!' And I would do the same for her. But this is like a billion years later and we're still doing it.

Tisha Campbell on Understand This
Tisha Campbell says Tichina Arnold was up for the same role on 'My Wife and Kids' but helped her land the part instead
Campbell gave an example of just how much she and Arnold have had each other's backs. She learned of the audition for the show during what she remembers to be a drought for most Black actors.
"I had heard that there was this audition for this show called My Wife and Kids, and at the time, they were not hiring any African-American women at all during that time," she revealed during the podcast. "I think it was 2000. And nobody was getting hired. In fact, when we would go out for auditions, it would say 'all ethnicities.' There was never anything specifically for us."
Related: 'Martin' Star Tisha Campbell Says She Was Flat Broke After Divorce Duane Martin
Interestingly, her agent did not send her out for the audition, alleging casting directors weren't interested in her. She learned Arnold auditioned for the role and asked her to send her a copy of the script for more research. Arnold obliged and Campbell went back to her agent to set up the audition but the agent wouldn't budge.
Campbell later learned why from a friend of hers who worked on the show. "'Yeah, I mentioned your name and [Damon Wayans] said, 'I love Tisha so much. She's family. I just don't see myself playing opposite a 'Gina' for the next five years,'" they told her.
Arnold got a call back for the role and Campbell once again asked her for the audition materials. She snuck her way into the auditions and the rest is history. Campbell landed the part and starred opposite Wayans for five successful seasons.