'Titane' Movie Review: Julia Ducournau's Palme d'Or Winner Is the Most Wonderfully Disturbing Movie of the Year
Titane just might be the most uncanny film of the year. Writer/director Julia Ducournau won the Palme d'Or at the Cannes Film Festival, making her the second female filmmaker to earn the festival's top honor. Titane is an experience with a narrative that never explains why. It's drenched in unnerving symbolism that some audiences will surely find unaccessible. However, Titane would fit right into a double feature alongside David Cronenberg's body horror.
Titanium in 'Titane'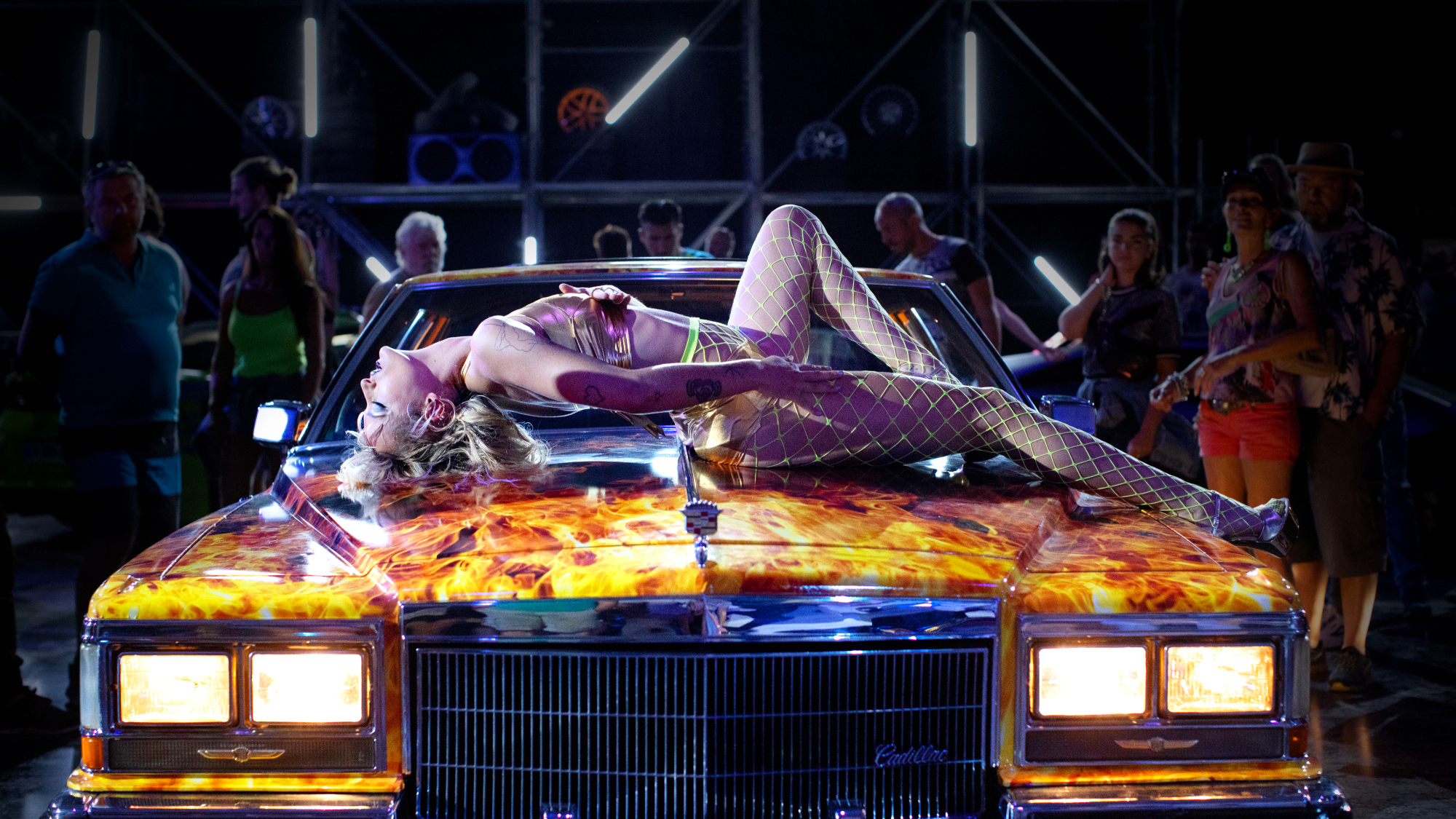 Alexia (Agathe Rousselle) survived a life-threatening car accident as a child. As a result, she requires surgery to place a titanium plate in her head. Alexia becomes a showgirl as an adult, where she dances on cars and has become somewhat of a celebrity. She commits a series of horrific killings, which places her in the crosshairs of law enforcement. The showgirl gets pregnant after stepping inside the backseat of a car by herself.
Naturally, Alexia decides to go on the run to avoid being captured. However, law enforcement has started to distribute photographs of her face, so she now runs the risk of being recognized by the public. Alexia finds a series of photographs of children who have been missing for years. She decides to disguise herself as a present-day version of one of those children.
Alexia ends up at the home of Vincent (Vincent Lindon). He's a fire captain who hasn't seen his missing son, Adrien, in a decade. She must find a way to keep her secret identity hidden, but she has increasing concerns regarding her pregnancy and what may be growing inside of her.
'Titane' is absolutely bonkers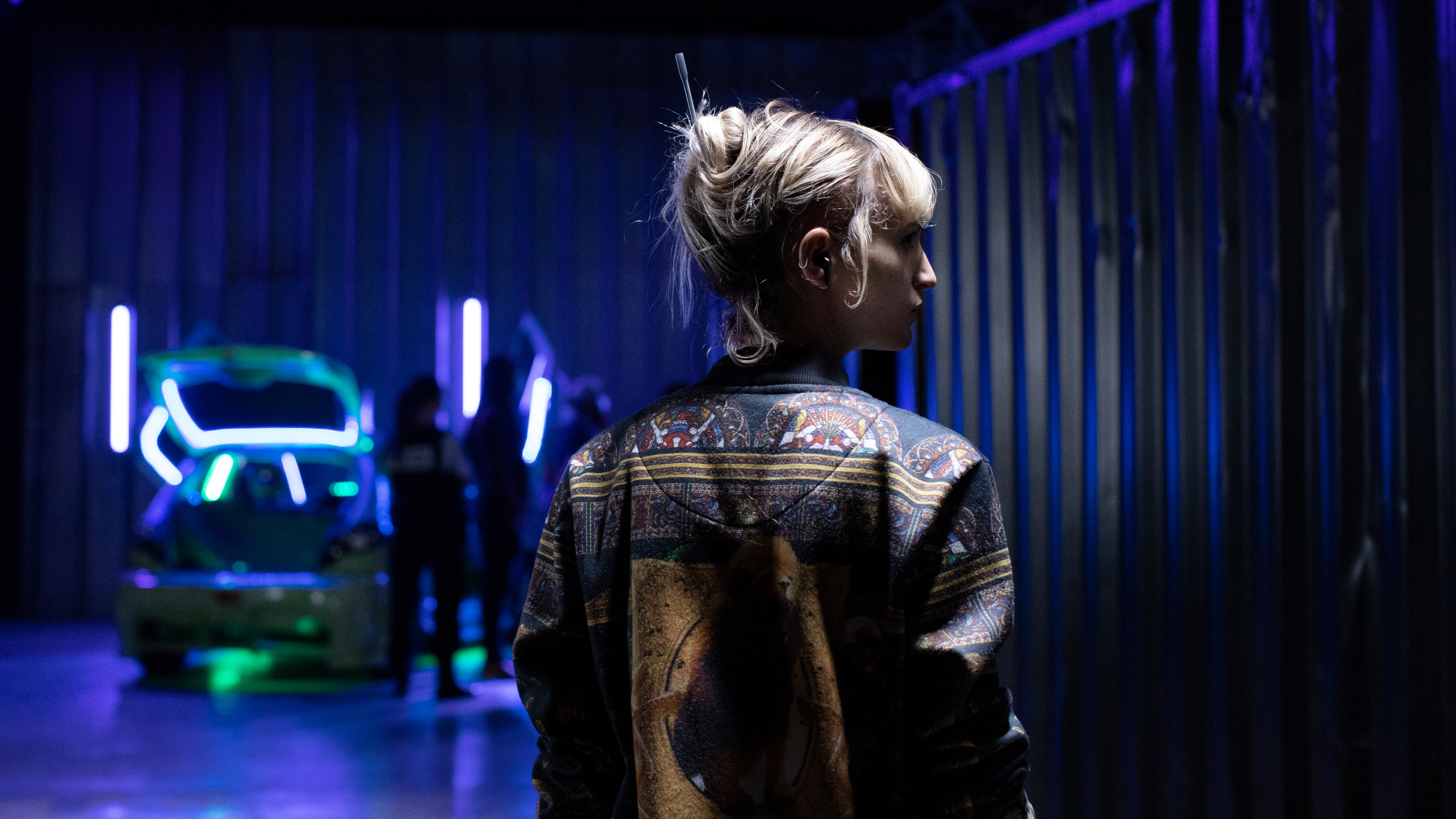 Titane is brave and peculiar filmmaking that fits right in with Cannes Film Festival programming. Parasite is the previous Palme d'Or winner, which is a much more universally accessible movie. Titane has its own goals and it never compromises on those to necessarily let the audience in on its deepest secrets. Casual audiences likely won't get into its groove, but this is an absolute feast for arthouse cinemagoers.
Titane goes to places that are impossible to predict. It always has a sense of mystery to it that keeps the viewer engaged. The movie's first half includes some heavy violence as Alexia viciously kills innocent people. There's one particular house scene that succeeds at its intentional, yet incredibly uncomfortable chuckles. Titane seeks to be unnerving but incorporates dark humor that balances the insanity.
The second half of Titane switches gears and places focus on Vincent. He's desperate for a connection with his son, who has been missing for a decade. He faces serious issues of his own, which are deeply rooted in his past tragedies. However, this is when Titane truly becomes a father-child story. Vincent and Alexia's paths crossed at an interesting time in their lives and their impact on one another will change them forever.
Sex, death, and titanium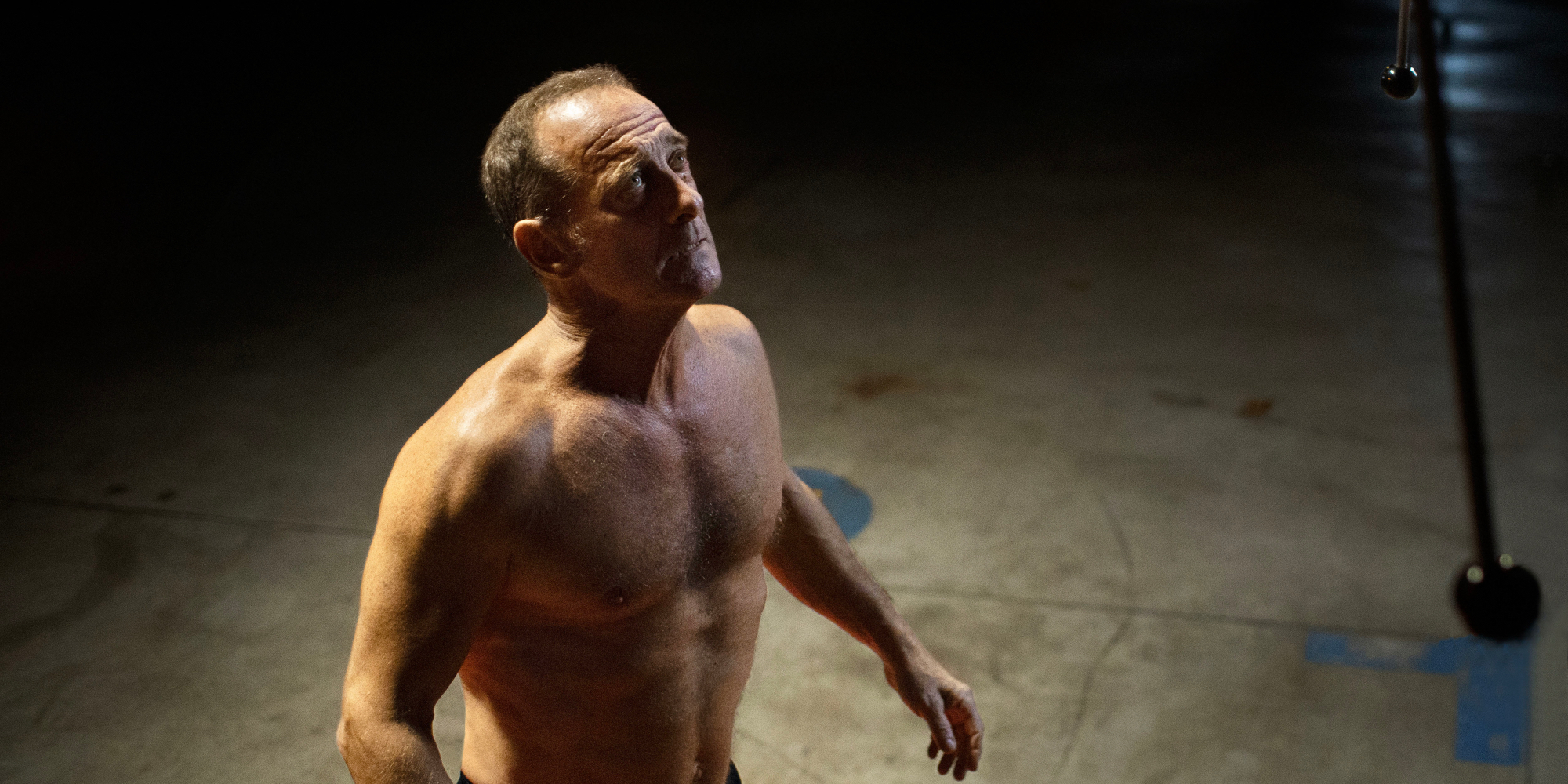 Ducournau is operating on her own wavelength. Not everything makes sense, but not everything needs to. Titane isn't about a clear narrative set in reality, but a surreal piece of arthouse cinema that is meant to be felt. It certainly isn't an easy watch and is consistently twisted and disturbed. Similar to Ducournau's Raw, Titane tackles obsession and addiction. Alexia and Vincent have both had their close calls with death, which inform their habits.
Titane has some stomach-turning uses of body horror throughout its runtime. Alexia physically disfigures her body for physical appearance but also in response to obsession. It's often somewhat in reference to sexuality, as the movie explores sexuality through an often disturbing lens.
The best part of Titane is the second half. Vincent's narrative becomes increasingly fascinating and complex as the film moves along. Lindon is absolutely sublime as he truly elevates the character. Rousselle also delivers a stellar performance in the lead role. There are multiple parent-child stories that run throughout the movie, but the one between Vincent and Alexia is particularly fascinating.
Titane takes time to digest. It asks its audience to truly stew in some deeply uncomfortable places, but it's nuanced and generates conversation. It accomplishes exactly what it sets out to do. It's all a matter of whether or not you're willing to let go of the wheel and allow the story to take you on its wild ride. If you do, it's an experience you'll never forget. Titane is erotic, violent, and thought-provoking. There isn't anything like it.
Titane hits theaters on Oct. 1.