'Titanic' Didn't Initially Appeal To Leonardo DiCaprio — 'It Was An Experiment'
Leonardo DiCaprio's starring role in Titanic changed his life forever. The James Cameron-directed blockbuster grossed over $1 billion and solidified DiCaprio as an international superstar. 
However, prior to signing on for Titanic, DiCaprio wasn't very interested in the movie. It was only after he spoke with co-star Kate Winslet and Cameron that he decided to commit to the role.
'Titanic' didn't initially appeal to Leonardo DiCaprio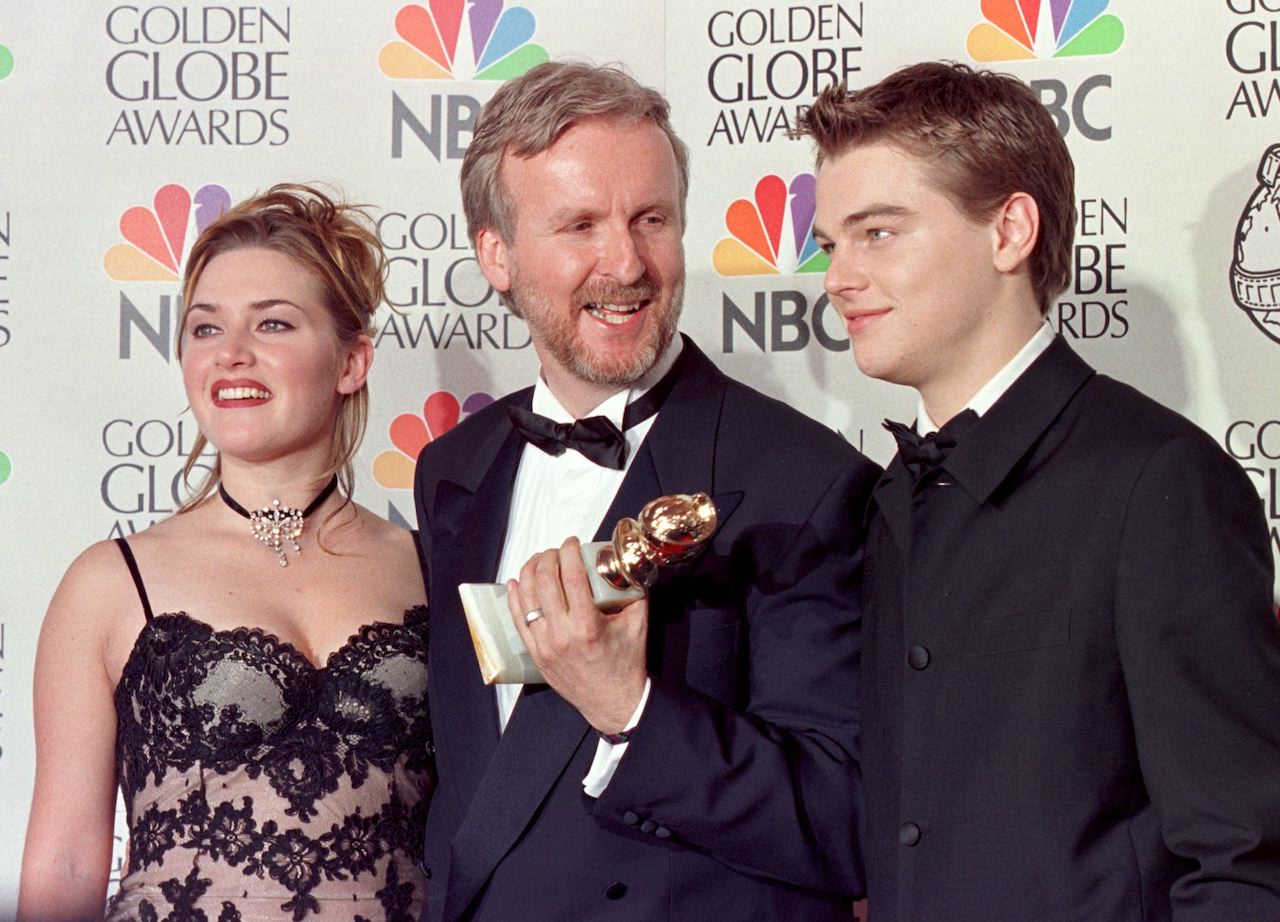 Even though Titanic went on to become one of DiCaprio's most famous roles, he wasn't very interested in it at first. At the time, nobody knew about the massive potential of the blockbuster film, and DiCaprio was uncertain about signing on for it.
"Well it didn't initially appeal to me because I think I took a long time to just get my mind around doing a film of that nature," DiCaprio admitted in a resurfaced 2014 interview with Variety.  
Although DiCaprio had his doubts at first, he changed his mind after connecting with his co-star Winslet, and director Cameron. DiCaprio claims the movie-making experience was unique from any other he's been involved with.
"I'd done all these independent movies, but it was really my conversations with Kate Winslet, who's been a lifelong friend since doing that movie, and her passion about the project, and then meeting Jim after that," DiCaprio added. "And it was an experiment to try to do something that was this incredible epic, and it was a mind-blowing, insane, thrilling experience for the both of us. It really was, it was unlike any other experience I've ever had, really. 
Leonardo DiCaprio and Kate Winslet had great on-screen chemistry 
One of the most attractive aspects of Titanic is the whimsical love-story it tells. The chemistry between DiCaprio and Winslet is extremely believable, which DiCaprio credited to Winslet's work ethic. 
"I think we just really got along, right off the bat," DiCaprio said. " … She is such a committed actress, and I saw that at God, what were we, 22 or something like that? She was so committed and focused and amazing, and worked so hard on that movie. …"
Creating 'Titanic' was a tremendous challenge for Leonardo Dicaprio and Kate Winslet 
Filming Titanic was a massive challenge for everyone involved. The big-budget film overran its production schedule by several months, but the final product made all of the stress worth it.
"And of course, the movie went over by many many months, and there was an incredibly hard experience for us to do," DiCaprio added. But it was rewarding at the same time. It was rewarding for both of us because we got to act alongside each other in a film that I think touched a lot of people around the world. And I'm proud of it, I'm very proud of the movie.
Leonardo DiCaprio had no idea 'Titanic' would be a global hit 
Despite its immediate success, DiCaprio failed to initially understand the significance of Titanic.
"I didn't at all grasp how far-reaching this movie was," DiCaprio said. "People would say to me, 'This movie is doing really well,' and I'm like, 'Great, that's wonderful,' [They're like] 'No, no, no, really, really, really well.'"
Even though people were saying how well the movie was doing, DiCaprio couldn't fully grasp the film's success. Even after someone told him the movie was on pace to earn a billion dollars at the box office, DiCaprio struggled to grasp the magnitude of Titanic's success. 
"I'm like, 'Oh, okay, so that's really good right?'" DiCaprio said. "These numbers that people were throwing at me, I didn't understand box office statistics, or how many people were going to repeatedly see this movie, teenage girls. And it just became this thing, you know? I don't really know how to describe it … There was no way to foresee what kind of impact that would've had. …"
Titanic became the highest-grossing film of all time, with an initial gross of $1.84 billion dollars, according to Box Office Mojo.