'Titanic': Leonardo DiCaprio Told Kate Winslet Her Body 'Shape' Was 'Important' While Filming
Leonardo DiCaprio and Kate Winslet starred in 'Titanic' together and the two became best friends during filming. While appearing on 'The Oprah Winfrey Show' in 2004, Winslet shared an anecdote about how DiCaprio encouraged her to become a role model for young women by telling her that her body 'shape' was 'important.'
One of the best things to come out of the movie Titanic is the friendship between actors Leonardo DiCaprio and Kate Winslet. Ever since the two filmed the 1997 blockbuster, DiCaprio and Winslet have been best friends.
During a 2004 appearance on The Oprah Winfrey Show, Winslet revealed just how supportive DiCaprio was during the filming of Titanic. According to Winslet, DiCaprio was certain that Winslet would become an inspiration to young women after the movie premiered.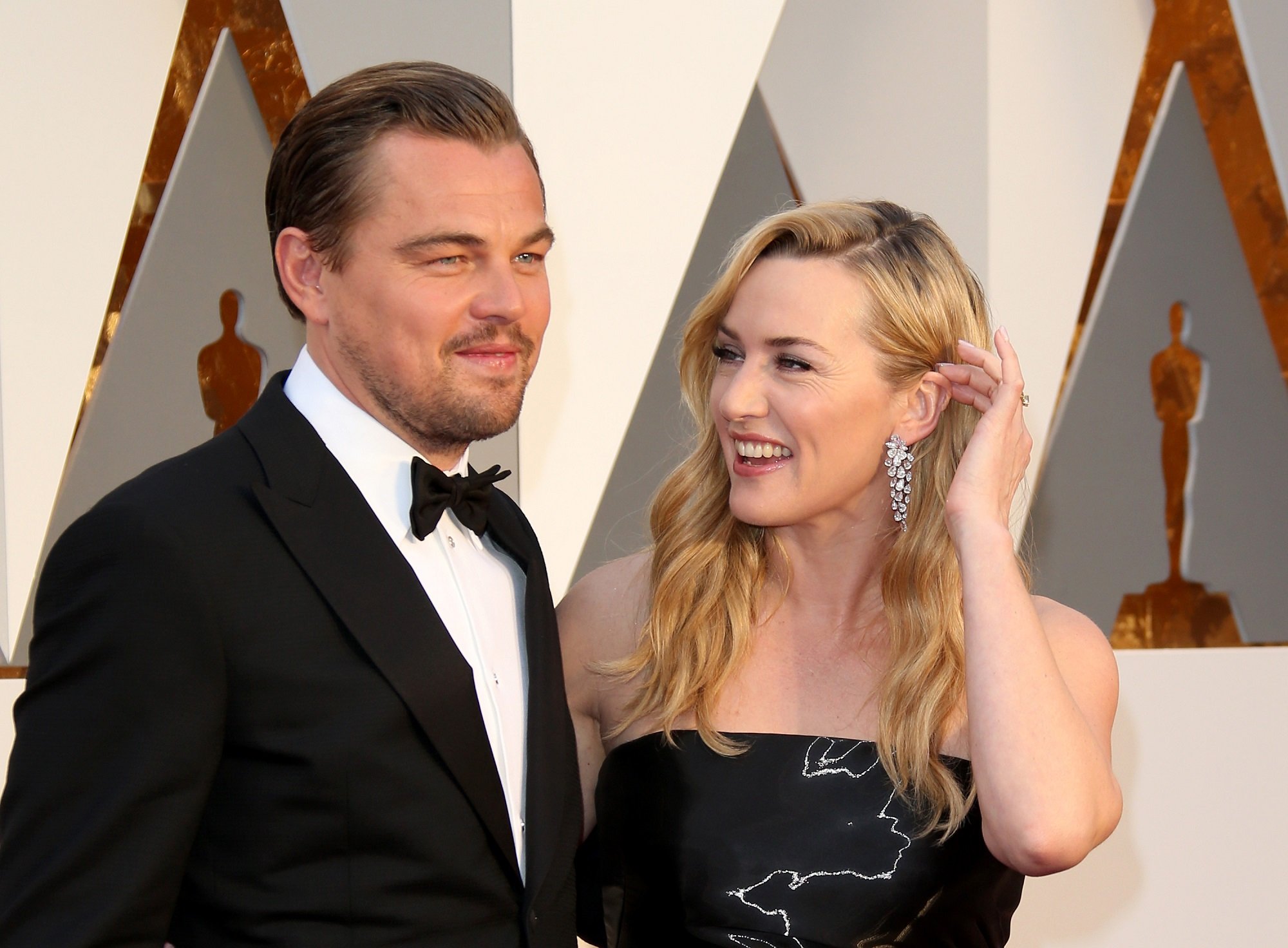 Leonardo DiCaprio supported Kate Winslet during filming for 'Titanic'
In 2004, Winslet and Johnny Depp starred in the movie Finding Neverland. To promote the movie, the actors appeared on The Oprah Winfrey Show. On the talk show, Winslet revealed a special conversation she once had with DiCaprio.
"I remember Leo when we were doing Titanic saying to me, 'You know it's really important that you are the shape that you are,'" Winslet shared. "I was like 'Well what do you mean by that?'"
She continued, "It was kind of a really out of the blue conversation that we had in the middle of shooting. He said 'Because there's so many skinny girls out there who think that to be successful and to be beautiful and therefore to be loved and respected, it means you have to be thin.'"
Kate Winslet found herself inspired by what Leonardo DiCaprio told her
Once she processed DiCaprio's words, Winslet agreed with her co-star and she realized just how important representation can be.
"… this kind of really struck a chord with me. I thought, 'He's really right actually.' And that in some way this image is being translated to teenage girls," she said on The Oprah Winfrey Show.
After Titanic premiered in 1997, it was nominated for 14 Academy Awards. Winslet received a nomination for Best Actress, and she used DiCaprio's words to feel empowered at the awards show.
"… so when the Academy Awards came around for Titanic, I thought 'You know what? I'm young, I'm 21 years old and I'm in this movie and it's very successful and I've been nominated for an Academy Award for this. And I haven't done any of this through being skinny,'" Winslet said.
Winslet then shared that she tried her best to be her most confident self at the Academy Awards.
"… I thought 'I'm just gonna hold my head high and I'm just going to be the person I am,'" she said.
The 'Titanic' actors became close friends during filming
From the outside, it seems like Winslet and DiCaprio have one of the closest friendships in Hollywood. During a 1998 interview with Rolling Stone, Winslet confirmed that the two actors are incredibly close.
"… the second we met, we just completely clicked," she said.
After the movie premiered, tabloids speculated that Winslet and DiCaprio would start dating, but Winslet denied this and said she never wanted to date DiCaprio.
"Just the notion of that was insane it would have been absolutely like incest. I have the relationship with Leo that all the women in the world would envy," she told Rolling Stone.