'Titans' Season 3 Showrunner Reveals How Themyscira Will Help Rachel Evolve
In the Titans Season 2 finale, Rachel Roth (Teagan Croft) flew off to Themyscira to resurrect Donna Troy (Conor Leslie). She hasn't been seen since. But according to showrunner Greg Walker, the DC Comics series will eventually reveal what Rachel's been upto, and how the Amazonian homeland helps her evolve.
Rachel went to Themyscira to save Donna in 'Titans' Season 2 finale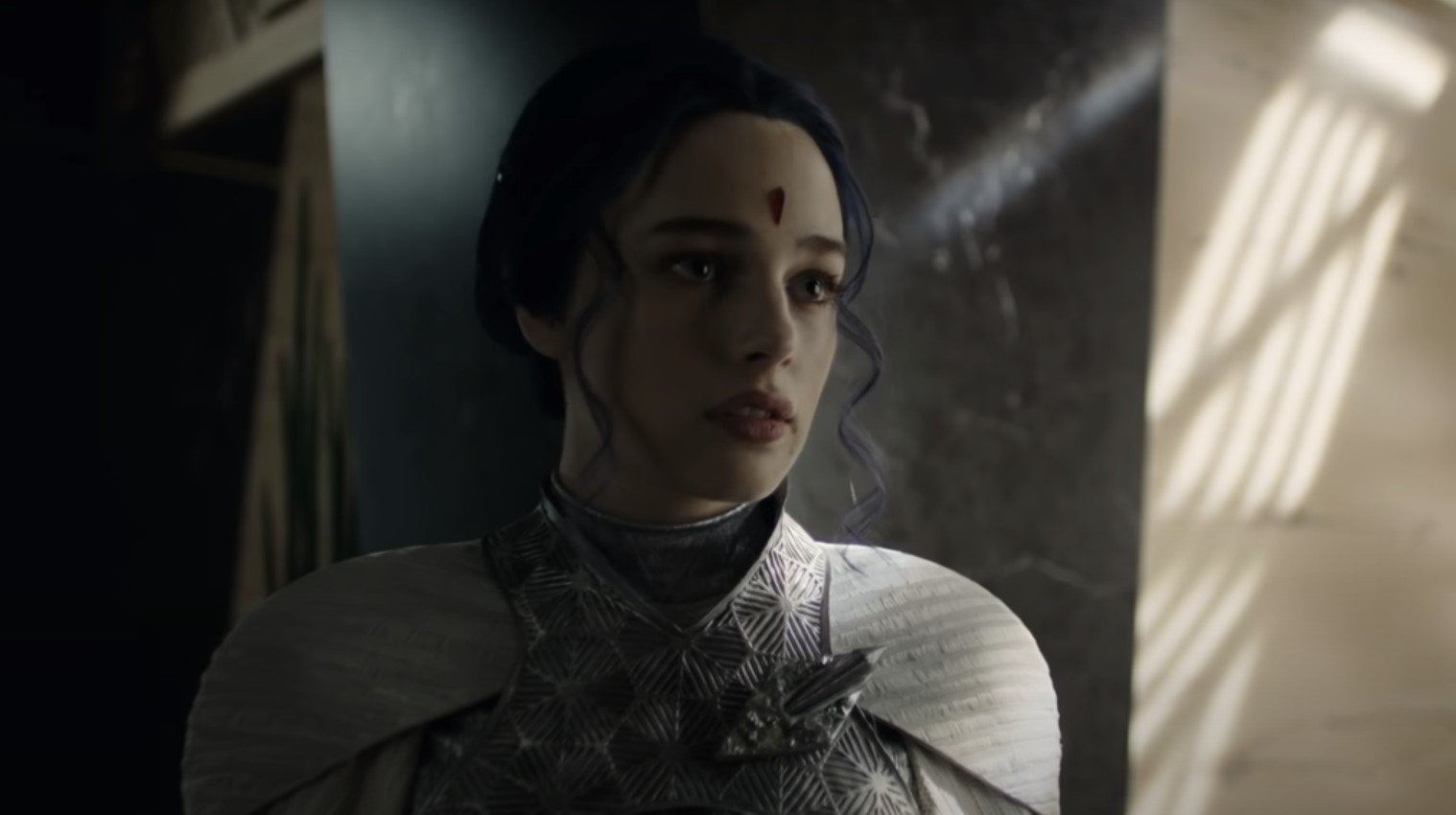 Season 1 of Titans centered on Rachel and her relationship with Dick Grayson (Brenton Thwaites). And after she faces her supernatural father, Trigon, the teen evolves into a more powerful being in the finale. 
In the second season, Rachel was more focused on controlling her newfound abilities as she fought alongside her superhero teammates. But in the final episode, soon after Donna is killed, Rachel volunteers to escort her body to Themyscira.
"I should go with Donna," Rachel tells Dick. "If anybody can help her, it's me."
Earlier in the season, Rachel exhibited the immense ability to heal. And it's clear that she wants to use that healing power to bring Donna back to life. 
'Titans' showrunner says Rachel is finding new mentors in Themyscira
Titans Season 3 opens with Rachel still in Themyscira while her teammates make their way from San Francisco to Gotham City. It's still unclear when she'll return. But according to the series showrunner, when she does, Rachel will be a lot stronger and wiser than before. 
"Rachel's journey has gone from being this kind of unsuspecting teenager to someone who, it turns out, has got the fate of the world in her hands," Walker told Collider in a recent interview. "But she has never really had training."
Walker also noted that in Themyscira, Rachel would find new female mentors that will guide her in a different direction than Dick did. 
She's never really had a way of looking at herself and her heroism in the light of, or through guidance in a way that is specific to women, and specific to the world of women warriors. And we thought that was interesting if we could kind of push her in that and have a mentor, who's not Dick Grayson for now, but a mentor who's a woman, with women who can kind of take her through that culturation and see how she emerges as she comes out.
But will Rachel bring Donna back from the dead in Season 3?
While we know Rachel is set to return this season, the big question is whether or not she'll succeed in her mission to bring Donna back to life. The showrunner has kept mum about Donna's future on the series. But after seeing the trailers for Season 3, some fans think both the Titans will make it back just in time to save the day. 
"I'm hoping for something big to happen like [Rachel], and Donna come back for the finale to save everyone," one Reddit user suggested. "From the promos we've seen, Rachel is training on Paradise Island, so she's gonna come back more badass than before."
Hopefully, fans will get to see Rachel and Donna sooner than the finale, which is scheduled to air on Oct. 21. New episodes of Titans drop Thursdays on HBO Max.