'Titans' Star Brenton Thwaites Teases 'Goodbyes' for the Season 3 Finale
After bringing its thrilling story into Gotham City, Titans is winding down for the season. But according to star Brenton Thwaites, the final episode of the DC series will come with a few goodbyes.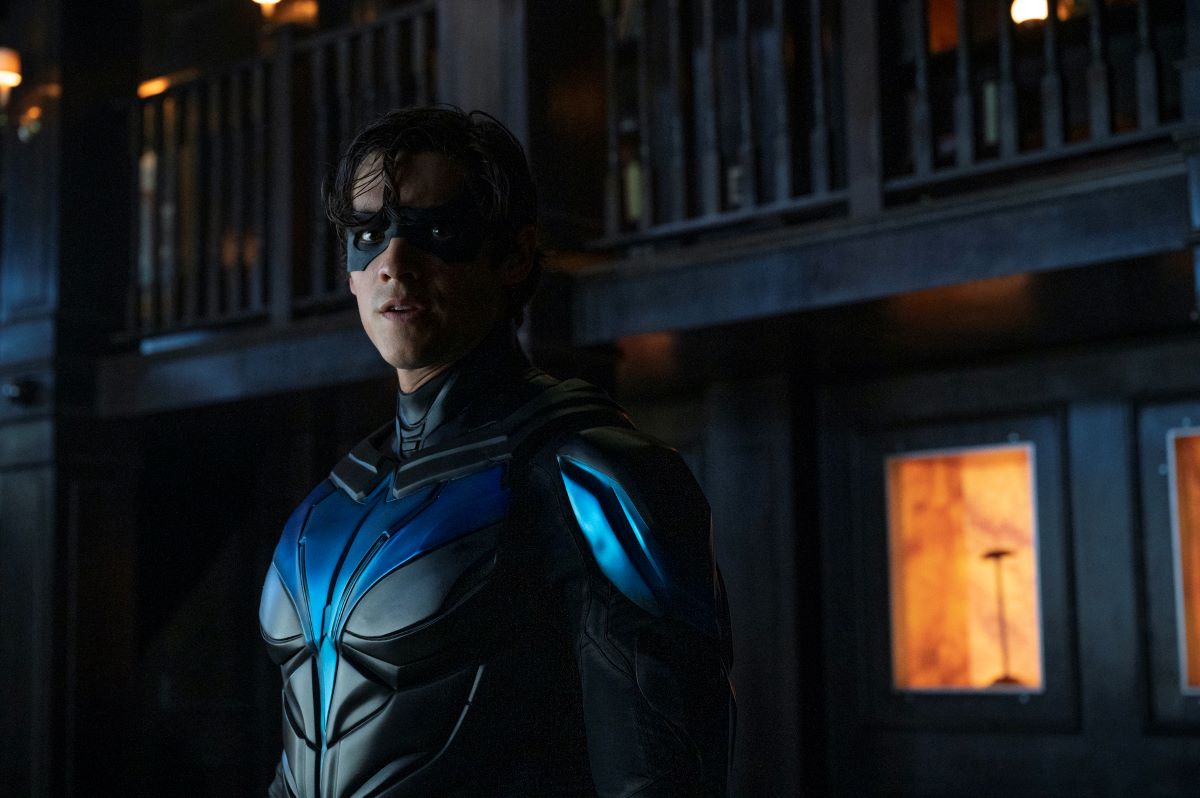 'Titans' already lost two heroes in Season 3
Season 3 of Titans has already seen a fair share of losses. Deathstroke's children, Rose (Chelsea Zhang) and Jericho (Chella Man), were a huge part of the Season 2 storyline. But the two have been absent the entire season and were hardly mentioned by the Titans team.
But the most significant loss of the season so far was undoubtedly Hank, aka Hawk (Alan Ritchson). The superhero's dramatic death came as a surprise to fans. But he was able to return for one last episode and properly say goodbye.
After Hank's death, Dawn, aka Dove (Minka Kelly), went MIA. And it's unclear if she'll return for the finale at all.
RELATED: 'Titans' Totally Forgot About This Character In Season 3
'Titans' star Brenton Thwaites teases more goodbyes in the Season 3 finale
In a recent interview, Brenton Thwaites, who plays Nightwing, suggested the season finale will tie up a few storylines. But he also teased a few goodbyes.
"[Fans will] feel excited to see the Titans cooking with gas and really collaborating, working toward essentially the recapturing of Gotham and saving the people of Gotham," he told TV Line when talking about the Season 3 finale. "There will be some goodbyes at the end."
The actor didn't reveal who those goodbyes were for. But, we can assume a few of them will be the season's villains, Scarecrow (Vincent Kartheiser) and Jason Todd (Curran Walters).
'Titans' Season 4 is coming 
As Titans' third season comes to an end, fans are probably wondering whether the show will be back for another go. Luckily, during DC FanDome, Thwaites revealed that the HBO Max series had been picked up for Season 4.
"We're announcing season 4," Thwaites confirmed. "Titans is going to go again! We are very excited to go back to Canada and continue making this wonderful show."
The Aussie actor also gave a shout-out to fans and thanked them for demanding a series renewal. "It's been a wild ride. I love making it," Thwaites said. "Toronto's a wonderful place to work, and this is such diverse, versatile content to be able to work on as an actor. But it is all thanks to you guys for watching it and enjoying it and demanding that they make another show."
Thwaites told TV Line that there was a long wait between the last day of filming Season 3 and the renewal news. But during that time, he said he knew the show had a good chance of returning.
"The feedback from HBO Max and Warner Brothers and the producers was very positive, but obviously we had to wait for that feedback from the people watching the show," Thwaites recalled. "We all felt pretty good about renewal, but it's a wild world out there, man. We had to wait and see if the COVID-ness of it all would raise the question of whether a Season 4 was worth it — and it turns out it is."