'To All the Boys: Always and Forever': Where to Watch the Trailer for Netflix's Third and Final Movie
Fans of the Netflix film series To All the Boys I've Loved Before were in for a delightful surprise on Jan. 13 when the trailer for the third movie, To All the Boys: Always and Forever, was released. The third film, which stars Lana Condor, Noah Centineo, and Ross Butler, follows the teens in their senior year of high school.
Read on to find out where you can watch the trailer for To All the Boys: Always and Forever.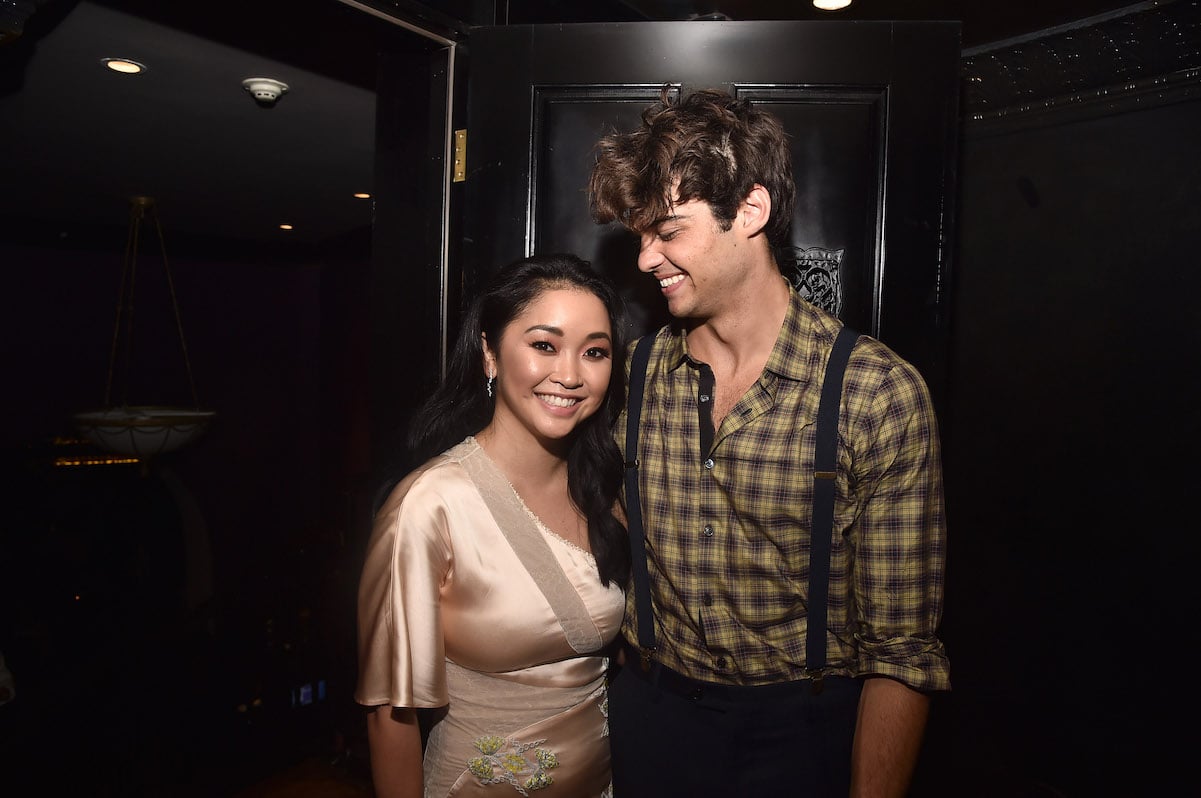 What is the 'To All the Boys I've Loved Before'?
To All the Boys I've Loved Before is a Netflix film series based on The New York Times best-selling books by author Jenny Han. The movies follow fashionable high schooler Lara Jean Covey (Condor) as she navigates her teen years, family, and romantic life.
She starts "fake dating" Peter Kavinsky (Centineo) in the first film to make another boy jealous, but of course, the two fall in love along the way. To All the Boys I've Loved Before came out on Netflix in August 2018 and was an instantaneous hit, catapulting Condor and Centineo into stardom.
The second film, To All the Boys: P.S. I Still Love You, was released in February 2020, and the series added two new actors to the film's slate: Ross Butler from Netflix's 13 Reasons Why and Jordan Fisher from Disney Channel's Liv and Maddie. Butler joined the squad playing Peter's friend Trevor, while Fisher portrayed Peter's rival love interest for Lara Jean's heart, John Ambrose McClaren.
The sequel shows Lara Jean torn between John Ambrose and Peter as her relationship with Peter grows strained. But in the end, Lara Jean decided to stay with her first love, Peter, and they live happily ever after. Or do they?
Where to watch the trailer
The book series' author, Han, shared the trailer on her Twitter account on Jan. 13 and announced that the movie will be released on Netflix on Feb. 12, just in time for Valentine's Day, and exactly one year after the second movie came out.
To All the Boys: Always and Forever is included in Netflix's new initiative, in which the streaming giant is releasing a new movie every week. And luckily for To All the Boys I've Loved Before fans, that means the last installment following Lara Jean and Peter is coming very soon.
What happens in the trailer
The To All the Boys: Always and Forever trailer starts out by showing Lara Jean in Korea with her family on vacation. Immediately, she's FaceTiming with Peter, telling him she can't wait to see him again.
Lara Jean returns home for senior year of high school, enjoying late-night dates with Peter, a prom proposal, and figuring out where she'll go to college. While she plans to go to Stanford with Peter, she's worried since she hasn't gotten into the university yet.
The fashionable teen then goes on a school trip to New York City, and she finds that she actually really loves it there. Lara Jean expresses to Peter that maybe she wants to go to school in New York, but Peter is concerned that their being 3,000 miles apart could add tension to their relationship. How will their relationship survive?
We can't wait to see what happens next and what Lara Jean will decide for her future.