'To All the Boys': Lana Condor Had the Most Intense Fan Experience While 'Butt Naked'
When Lana Condor was first cast in To All the Boys I've Loved Before, she had no idea just how much her life would change. Though she was thrilled help bring the popular eponymous book to life, she was unaware of how much of her life would be impacted by the film's success. The Netflix movie would be viewed by millions of people, catapulting Condor's career to new heights and inspire two additional sequels: To All the Boys: P.S. I Still Love You and To All the Boys: Always and Forever.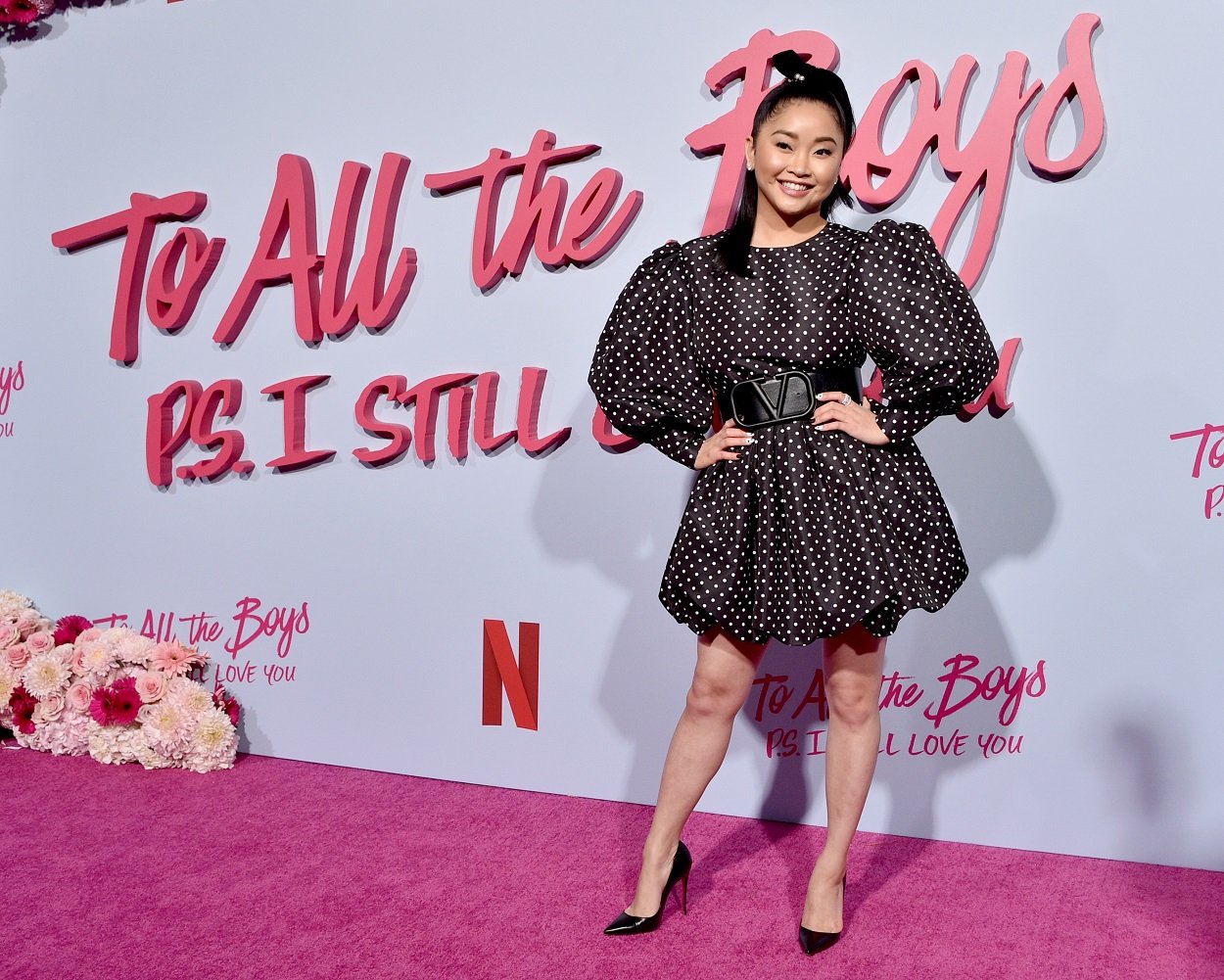 The last installment of To All the Boys hits Netflix on February 12, 2021, just in time for Valentine's Day. While fans are obviously excited to see how Lara Jean's love story unfolds, the cast seems just as excited also. Condor herself has been sharing behind-the-scenes photos from set in addition to the trailer and the movie posters to her social media pages.
Lana Condor shared the release date and trailer for 'To All The Boys' 3
"To All the Boys: Always and Forever is out on @netflix globally February 12th,' Condor captioned a series of photos that she posted to her Instagram page. "We made this last installment with so much love, for you and because of you… I CANT WAIT FOR U TO SEE IT AHHHHHH 💕😭💌@toalltheboysnetflix"
RELATED: Lana Condor Just Announced Her Latest Partnership on Instagram
Related post url: 
Condor's post easily racked up over 2 million likes and thousands of likes. To All the Boys fans expressed that while they are sad that the series is ending, they are excited to see the last installment. Condor herself has expressed that she is emotional about the last film coming out. Not only did the movies make her a household name, but they also allowed for some much-needed representation within the Asian American community.
How being cast in the movie changed the actor's life
Of course, Condor had to adjust to just how much her life had changed after she was cast in To All the Boys I've Loved Before. In fact, she received a huge reality check about just how much her world had shifted during an awkward sauna encounter. About four days after the first film premiered on Netflix, Condor had an extremely intense fan encounter that she will likely never forget.
"I was working out and then I went into the sauna, butt naked as one does, well as Lana did," the To All the Boys: Always and Forever star shared on The Late Late Show with James Corden. "I was sitting there and then all of a sudden I just hear squeals and the door like whips open and it's a group of girls who like run in on me and I'm like 'Ah!' And they're like Oh my God, you're Lara Jean! And I was like Oh I don't know if I can do that anymore. So that was like a really big wake up call and then just like the stalking around the grocery store."
Condor is working on a Netflix series, 'Boo Bitch'
Clearly, Condor has had to get used to the fame that the To All the Boys movies brought her. But, she seems to have adjusted beautifully. But what's next for the talented actor? Condor will continue her relationship with Netflix with a new comedy series called, Boo, Bitch. The actor will also be serving as an executive producer so she will have more control over the overall narrative. We're sure her fans can't wait to see what she has in store for them.