'To All the Boys': Lana Condor Says Dating Noah Centineo Could've 'Ruined' the Netflix Movies
Sorry, To All the Boys I've Loved Before fans — Lana Condor and Noah Centineo aren't dating. That said, the co-stars have built quite the friendship while filming the Netflix trilogy. Now, with the third and final movie, To All the Boys: Always and Forever, coming out on Feb. 12, some viewers might be wondering why Condor and Centineo never dated. Recently, the two actors explained why avoiding a romantic relationship was the best thing for the franchise.
Lana Condor explains why dating Noah Centineo would've 'ruined' the 'To All the Boys' movies on Netflix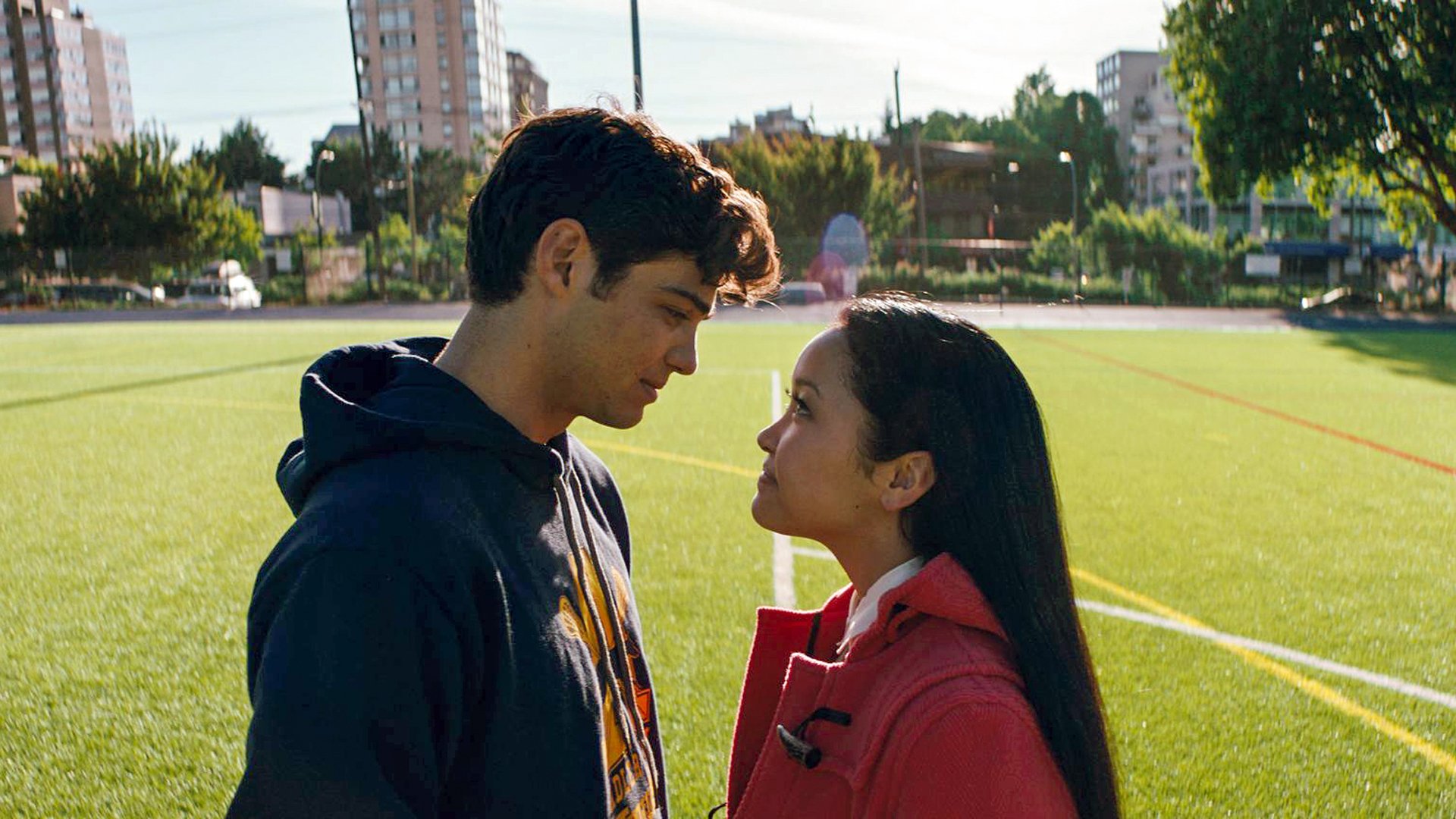 RELATED: Lana Condor Dropped a Hint That She's Ready to Join the MCU
There's no denying Condor and Centineo's chemistry as Lara Jean Covey and Peter Kavinsky in the To All the Boys movies. The first and second films engaged audiences in a pure teen romance. Now, fans are hoping to see a happily ever after in the third film. But, despite watching Peter and Lara fall in love onscreen, viewers shouldn't expect the same thing from Condor and Centineo in real-life.
Between the release of To All the Boys I've Loved Before and P.S. I Still Love You in 2019, Condor stopped by The Tonight Show Starring Jimmy Fallon. The actor hinted that she had a crush on Centineo. But the co-stars formed a pack to become "best-friend professionals." Then, while promoting To All the Boys: Always and Forever in 2021, Condor explained why dating Centineo would've been the worst thing for the films.
"We love each other in a very 'friendship' way. There's real love there," Condor told Entertainment Tonight. "But I think in an alternate universe — I can't even imagine — if we would've dated, I think it would've ruined the movies."
Condor also pointed out that breaking up with a co-star while filming a project would've been "an actual nightmare."
"You watch movies like Twilight where the leads [Kristen Stewart and Robert Pattinson] were dating and then they broke up in the middle of the films," Condor said. "I could not even imagine working in a romantic setting with an ex. That sounds like an actual nightmare."
She continued, "It's a literal miracle that all of us still feel so much love towards each other because when you spend that much time with each other and your whole worlds are changing together, a lot could happen."
Noah Centineo reveals why he's never dated Lana Condor while filming 'To All the Boys'
RELATED: 'To All the Boys' Star Lana Condor Was So Overworked at 1 Point She Would 'Shake Going to Bed'
Meanwhile, Centineo echoed Condor's comments about dating his co-star. The actor shared he wanted to remain professional while filming To All the Boys. He also revealed that it was only natural to form a strong friendship with Condor from the very beginning.
"At the end of the day, it is a job. This is a profession, and it's important to have a high level of professionalism when going to work," Centineo said. "I think beyond that it was very natural for Lana and I to settle into a place of friendship."
He continued, "We've had each other's back from the very first day that we met, the first day at work. And the way that our lives timed out, we were going through similar things in relationships in our lives. So from Day 1, that's how it's been."
Centineo also claimed that his friendship with Condor truly helped them long term, as they worked on To All the Boys for four years together.
"Having that platonic connection — having each other's back — while having this very organic natural level of chemistry with each other, has only helped us in the long term," Centineo said. "This is going on four years of working together. So you don't really get to have a friendship with someone if lust gets in the way. And who knows, it could get ugly at some point."
Who are Noah Centineo and Lana Condor dating now?
RELATED: Lana Condor's Heart Broke Making 'To All the Boys I've Loved Before 3'
While Condor and Centineo never dated while filming the To All the Boys trilogy, the Netflix stars have had their fair share of romance. Centineo has been romantically linked to actor Kelli Berglund, model Alexis Ren, and actor Angeline Appel.
Now, it seems Centineo is dating Anastasia (Stassie) Karanikolaou — aka Kylie Jenner's BFF. In October 2020, rumors spread that Centineo and Karanikolaou got secretly married in Las Vegas. But Cosmopolitan confirmed the elopement rumors were false.
Meanwhile, Condor is dating musician and actor Anthony De La Torre. The couple started their relationship after meeting at an Emmys party in 2015. And while there aren't any marriage or engagement rumors buzzing around, it seems Condor and Torre are still going strong.
In August 2020, they shared their fifth-year anniversary, and Condor described her boyfriend as her "most favorite person in the world."
"5 years with the man of my dreams. You are still my most favorite person in the world. You are my best friend," Condor wrote on Instagram. "You have taught me how to love and to be loved, to forgive and to grow, to never give up, to be each others teammate and cheerleader. You make me laugh like no other and it doesn't matter where we are in the world, as long as I'm with you, I'm home. I love you @anthonydltorre happy anniversary. Let's cuddle."
To All the Boys: Always and Forever will be released on Netflix starting Feb. 12.