How Tobey Maguire's Rough Childhood Influenced His Career
Tobey Maguire has come a long way from humble beginnings. He partially has Spider-Man to thank for that, as the 2002 blockbuster helped propel Maguire to superstar status. However, since his debut as the Marvel superhero, Maguire has also raised his profile with other roles. He earned some praise for starring in Brothers opposite Jake Gyllenhaal and reunited with his friend Leonardo Dicaprio in The Great Gatsby.
But before Maguire was a movie star or even an actor, he was a kid living in poverty trying to get by. And although nowadays the actor is worth millions, his rough upbringing has left an indelible impression on the Pleasantville star. So much so that it continues to influence him long after his success.
Tobey Maguire grew up in poverty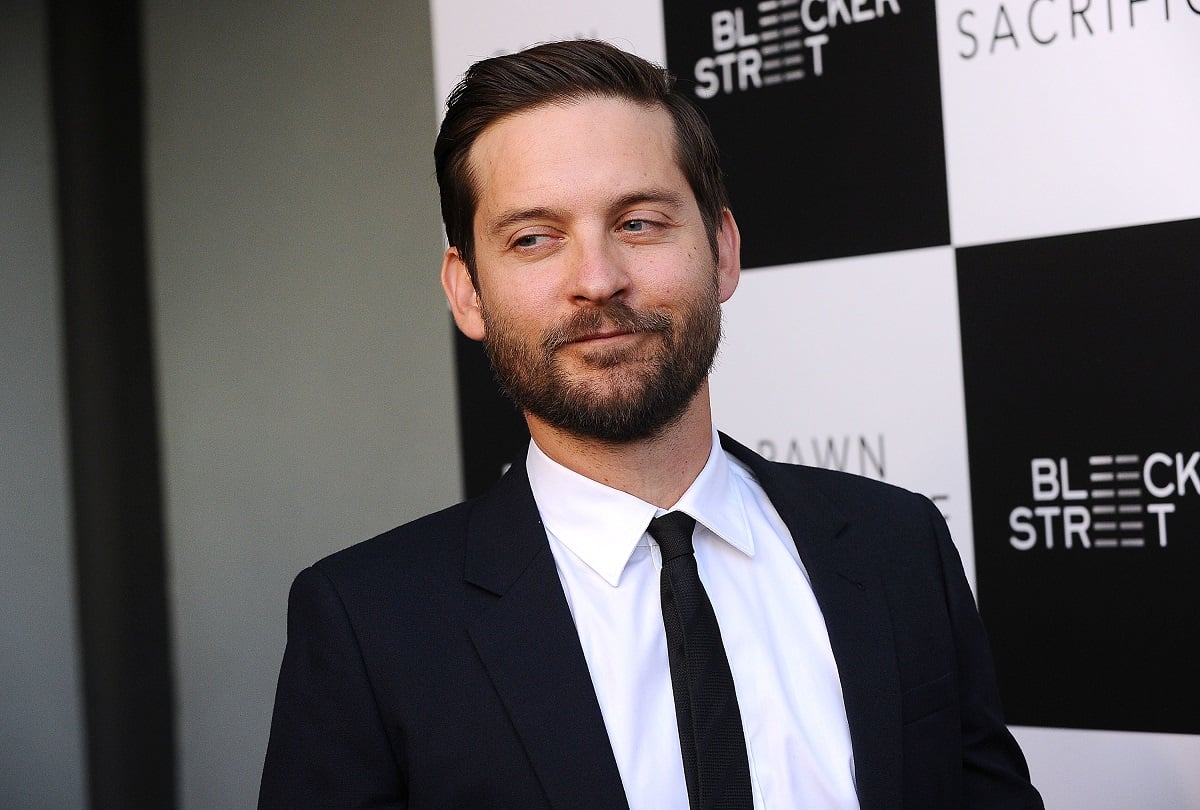 Toby Maguire didn't come from money — far from it. Born in Santa Monica, California in 1975, his mother and father were 18 and 20 years old when they gave birth to Maguire. His mother, Wendy, worked in advertising and was trying to be an actor. His father was a cook and construction worker. Growing up, Maguire and his family had a hard time getting by.
"I always had a roof over my head, but I slept on couches of relatives, and some nights we wandered into a shelter," Maguire told The Guardian of his upbringing. "My family had food stamps and government medical insurance. And I wanted to get out of that, so my ambition was initially to make money; I was pretty driven."
At 12, Maguire briefly toyed with the idea of going to chef's school and following in his father's footsteps. However, Cinema.com revealed Maguire's mother offered the Pleasantville star $100 to take drama classes instead. Maguire accepted the offer, which put him on the path to becoming an actor.
After taking drama classes, Maguire began making his mark as a young actor. He featured in commercials and found himself getting work on TV shows, eventually graduating to movies.
Despite how far removed he is from his old days, Maguire's past continues to influence him.
How growing up poor influenced Tobey Maguire's career
Because of his experiences, Tobey Maguire was frugal with his spending even after making it in Hollywood.
"When I first started being successful at this, financially speaking, I was very conservative with my money. That was definitely a product of where I came from," Maguire said to People. "You know those Lotto winners who win big and then blow through all the money? That would never happen to me."
It also made Maguire very strategic about the roles he picked. According to The Guardian, Maguire had other movie roles lined up while he was in contention for Spider-Man. Part of the reason why Maguire chose to be the web-head, however, was because it had potentially the biggest return of investment.
"I'm self-aware enough to understand that it's statistically very hard to achieve the position I'm in," Maguire says. "But I also think I have a lot of ingredients that are right for the path that I've chosen. I find the way, like water; I like to be productive. I'm constantly reflecting on personal progress."
Maguire's bet on Spider-Man paid off. Celebritynetworth claims Maguire earned $4 million for Spider-Man. He then earned $17.5 million for Spider-Man 2, and $15 million for Spider-Man 3, while receiving a percentage of the box-office for both sequels.
Life after Spider-Man
Tobey Maguire starred in a few notable films after he hung up the Spiderman costume. In addition to The Great Gatsby, he also starred in Seabiscuit and Boss Baby. In 2022, he'll star in the film Babylon, directed by La La Land's Damien Chazelle, where he'll be acting alongside Margot Robbie and Brad Pitt.
Maguire's drive for financial stability led him to a new passion for poker. Maguire has become a pretty successful Poker Player in his own right. Author Houston Curtis, a fellow Poker Player, wrote about his experience playing high-stakes Poker games with Maguire and other celebrities. In an excerpt from his book, reported by the New York Post, Curtis asserted that Maguire could've made anywhere between $30-40 million playing poker over the years.
Whether it's acting or gambling, Maguire's rags to riches story shows that he's not someone to bet against.