'Today': Al Roker Listens to This 1980s TV Show's Theme Song Before Going on the Air – Every Day
Al Roker, the popular weather forecaster from Today, doesn't get his morning vim and vigor from just anywhere.
No, it's not his cup of java that gets him going for his duties on the morning show.
It's a theme song. And not just any theme song.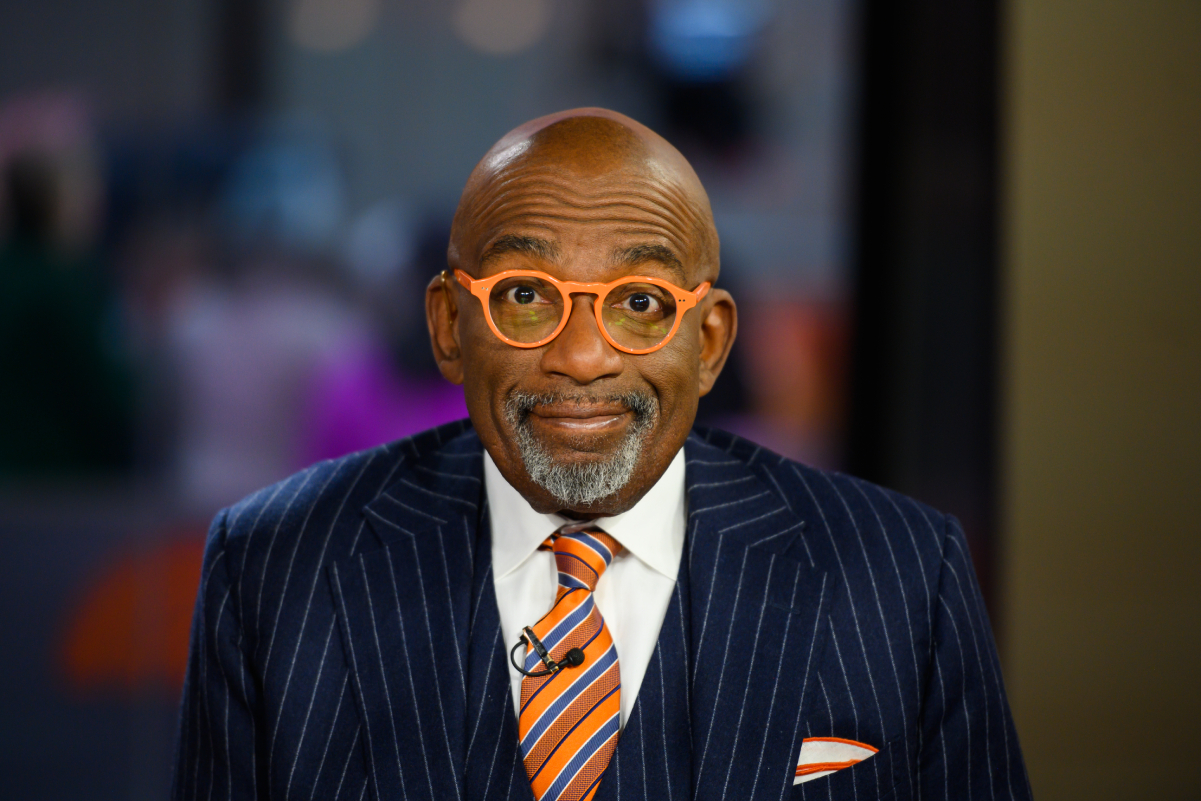 Al Roker chronicled his morning show career in his latest book
Roker just published his most recent book in summer 2020 titled You Look So Much Better in Person. The title alludes to the phrase he hears most from the Today fans gathered outside of the show's Rockefeller Plaza studios when he stops by to greet them.
The book, a memoir of his career, has at its heart a message about making the most of opportunities laid at your feet. Incredibly, he's been with NBC for over 40 years, and Roker hasn't simply been predicting the weather. He's attended Olympic Games, parades, and so much more.
"That's the point, in a sense, of the book," he told TV Insider in July 2020, "which is people make these five-year plans. And if I had told you in January that in July we would be in the middle of the worst global pandemic in more than a hundred years, that our economy would be struggling, and that there would be a civil and social reckoning…all together, I don't think anybody would believe it."
"But that's what's happened. And people's plans, well-laid plans, well-meaning plans have all gone out the window, and we've had to reinvent."
Roker just returned to the 'Today' show studios
In Aug. 2020, the 66-year-old television personality made his way back to the Today studios – five months after setting up his own studio and broadcasting daily from his home due to the pandemic.
RELATED: 'Today Show': Al Roker Explains the Wrong Way to Tell Someone They're Overweight
Related post url: 
The rest of the on-air anchors – Savannah Guthrie, Craig Melvin, Sheinelle Jones, Carson Daly, and Dylan Dreyer – have all slowly but gradually returned to the studio after many months also at home. Hoda Kotb dutifully held down the fort on a daily basis in studio. Roker was the final holdout but finally made his return to everyone's delight.
During his program back, Guthrie quipped, "You know what? Seeing Al brings me peace and happiness."
Roker replied after being asked how it felt to be back, "It's weird after five months of being in the garage."
How Roker gets revved up for each morning's show
Recently, in a Sept. 2020 appearance on Rachael Ray, the father of three confessed he has a quirky but kind of cool habit every day before getting in front of the Today cameras. He listens to the theme song from The A-Team, yes, the action show with Mr. T!
"The A-Team is probably one of the greatest action shows ever created on television. In fact, I play the theme from The A-Team every morning before I go on the Today show."
"They were all good in one way, but together, they were this incredible team," he explained about the show's team members and how the program resonated in his own life.
"Well, in your life, you need to find these people — because whether it's emotional or physical or whatever, nobody can be everything to all people," he said. "You've got to have a team. Anybody who says they've achieved what they have by themselves is so full of BS it's not even possible."