'Today': Al Roker Says This Was by Far the Most Painful Part of Writing His Recent Book 'You Look So Much Better in Person'
Find out why 'Today' star Al Roker said writing his recent book, 'You Look So Much Better in Person' was at times an emotional and painful process.
Today personality Al Roker recently published his latest book, You Look So Much Better In Person. The humorously titled memoir features anecdotes within offering positive life lessons.
Roker, however, shared on a recent visit to Rachael Ray's daytime show, that writing it was at times emotionally distressing. Here's what the beloved forecaster had to say.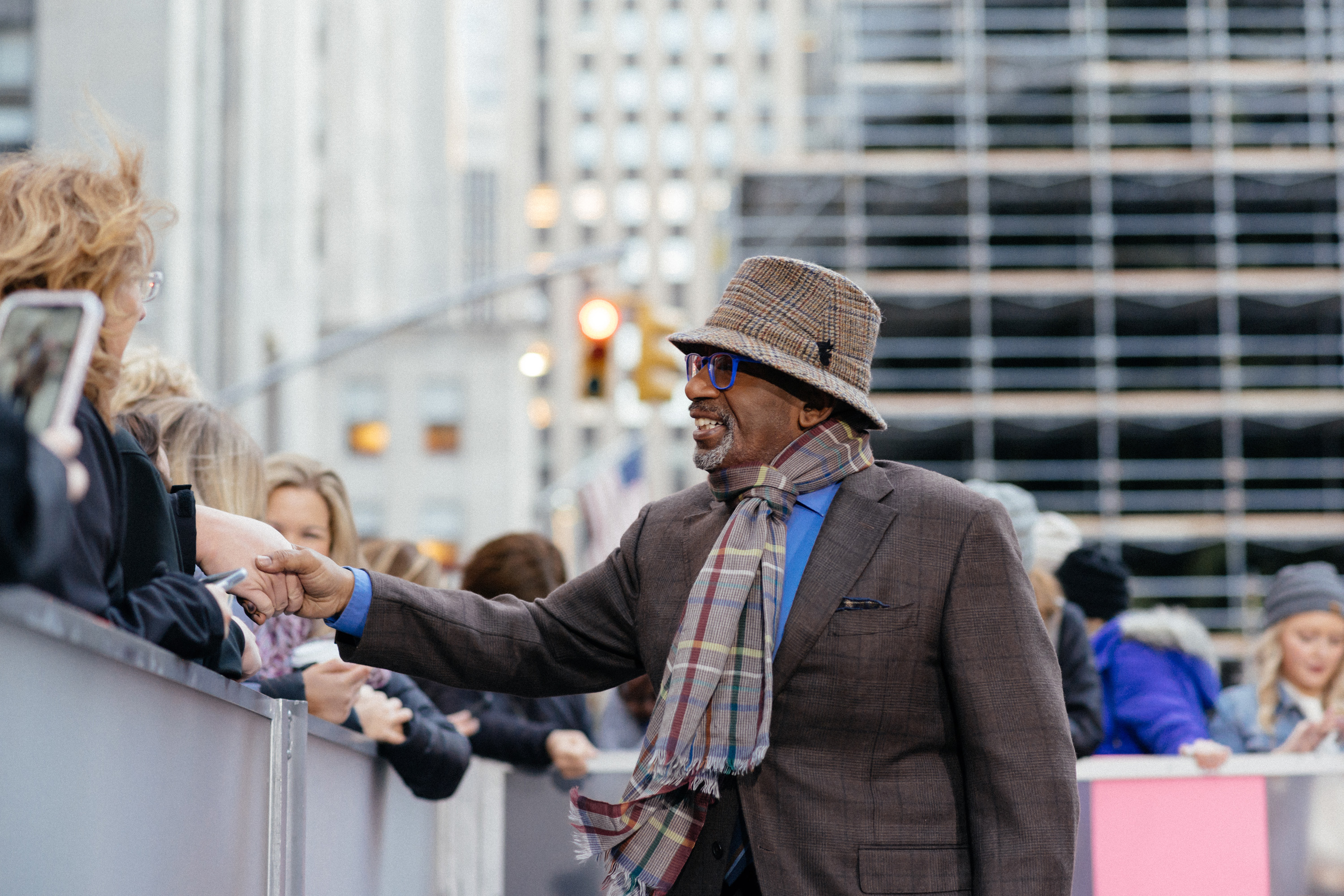 Roker's latest book hit book shelves this summer
Al Roker just published in July 2020 his latest book, a collection of essays called You Look So Much Better in Person: True Stories of Absurdity and Success.
Based on the father of three's reflections over his life and career, Roker told Today in Jan. 2020 that his publication offers "stories about what I've learned over the last 40 years working in this business."
The television veteran takes readers through his childhood in Queens, the family he has built with fellow journalist Deborah Roberts and their children, with pit stops along the way with the people, career opportunities, and places that happened at just the right time.
The saddest part of writing his new book
For Roker, writing his book was a happy moment. He's written twelve books to date and could practically offer a class on writing memoir or novels.
Still, the process of writing You Look So Much Better in Person caused the television personality no small degree of sadness and melancholy, as he told Rachael Ray in Sept. 2020. It was revisiting his parents' lives – and deaths – that hurt so much and realizing how very much he still misses them.
"Talking about my dad in it a lot is kind of emotional, because he's been gone since 2001," he said. "And it's still hard, it's still tough. My mom has been gone since 2007. They were touchstones, and sometimes I get jealous of people whose parents are still around.
"My folks passed when they were very young, 69 and 74, respectively. But [writing about them] kind of keeps their voices alive and continues to celebrate them."
What Roker says his parents taught him
For Roker and his siblings, his parents were a positive and loving influence in their lives. In particular, as he told Your Teen, he has appreciation for his father's willingness to accept Roker as a child for who he was, and to want to know more about his interests. It helped the morning show host as a father himself to do the same for his own children.
"One of the best lessons I learned from my dad was that each child is an individual. I was not very athletic. I was not particularly outgoing," Roker said.
"I really loved cartoons and animation. That's how he connected with me. My dad was very athletic, but he didn't force me to be an athlete because that's not who I was. He connected with me on what excited me. That's how I learned to connect with my kids."