'Today': Does Hoda Kotb Have Siblings?
We all consider Hoda Kotb a firmly entrenched member of the Today Show family. After all, she's been on the show since 2007 and between herself, Savannah Guthrie, Jenna Bush Hager, and all the Today Show hosts, they give the program a true family feel.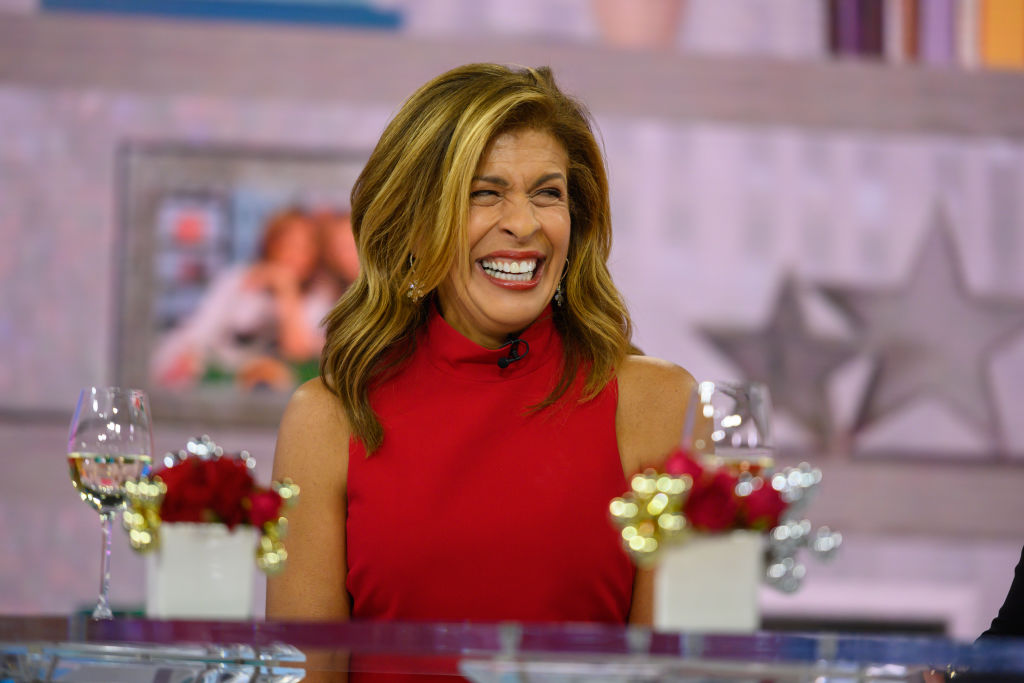 As for Kotb's real family, perhaps you've wondered if she grew up with a lot of siblings, or as an only child.
Here's what we know about whether the 55-year-old has siblings, how many she has, and who they are.
Kotb and Guthrie are like sisters
Kotb and Guthrie have been anchoring as Today co-hosts since Matt Lauer's departure in 2017. Even the day after Lauer's firing, the two clearly were shaken by the news and leaned on one another for support. They have proven to be a great foundational team for the four-hour morning show.
But did you know the Guthrie and Kotb worked together long before anchoring the show? They shared an office more than ten years ago, when they'd started with the network.
"That's when we discovered that we're both messy and we both love powdered Coffee-mate in our coffee," Guthrie told Parade in 2018. "I also noticed Hoda's purse is basically like mine: It's like carrying a trash bag around everywhere. It was splayed open, and lying there was a bottle of Coffee-mate, and I was like, 'I understand this woman.'"
Hoda's other almost-sister
Kotb has been blessed with good friends, who've been as close as flesh and blood. When she gets together with her former Today, Fourth Hour co-host, Kathie Lee Gifford, it's clear how much history they have and their deep friendship is evident.
This was especially true when Gifford lost her husband of 29 years, Frank Gifford, in 2015.
The morning show host told Jenna Bush Hager, who was filling in for Gifford on Today at the time, that she was traveling home from a trip when she "looked and saw a text from Kathie Lee" saying that her husband had died.
"I kept looking at it and thinking it couldn't be true," she said.
"It's one of those things. Frank weighed 178 pounds. You knew his weight exactly and he was in good physical health."
"She asked people not to come to her house, so I left the airport and went to her house," Kotb said. "When [Kathie Lee] opened the door, she looked at me and said, 'Thank you for never listening to me.'"
Kotb has a brother and a sister
As for her own family of origin, Kotb has one brother, Adel. Not much is known about him, but he appears a great deal on Hoda's Instagram account.
Her sister, Hala, also features quite a bit on Hoda's social media. She told Today in 2017 about her sister, "I think that we connect because we've walked in each other's shoes," Hoda said.
"And it's nice to know, 'Wait, I don't have to blaze that path. Hala already did.' That's how sisters do, you know? That's how we do."
Read more: 'Today Show': What Is Carson Daly's Net Worth and Which Late Night Host Played a Huge Role in His Career?