'Today': Hoda Kotb Overjoyed at Seeing Her Mom for the First Time in Months – 'Better Than Anything'
Today cohost Hoda Kotb got the best birthday gift of her life recently when she was happily reunited with her mother, Sameha, also known as Sami.
The mother and daughter had been separated for months due to the pandemic and the morning show host revealed their reunion was nothing less than a delight.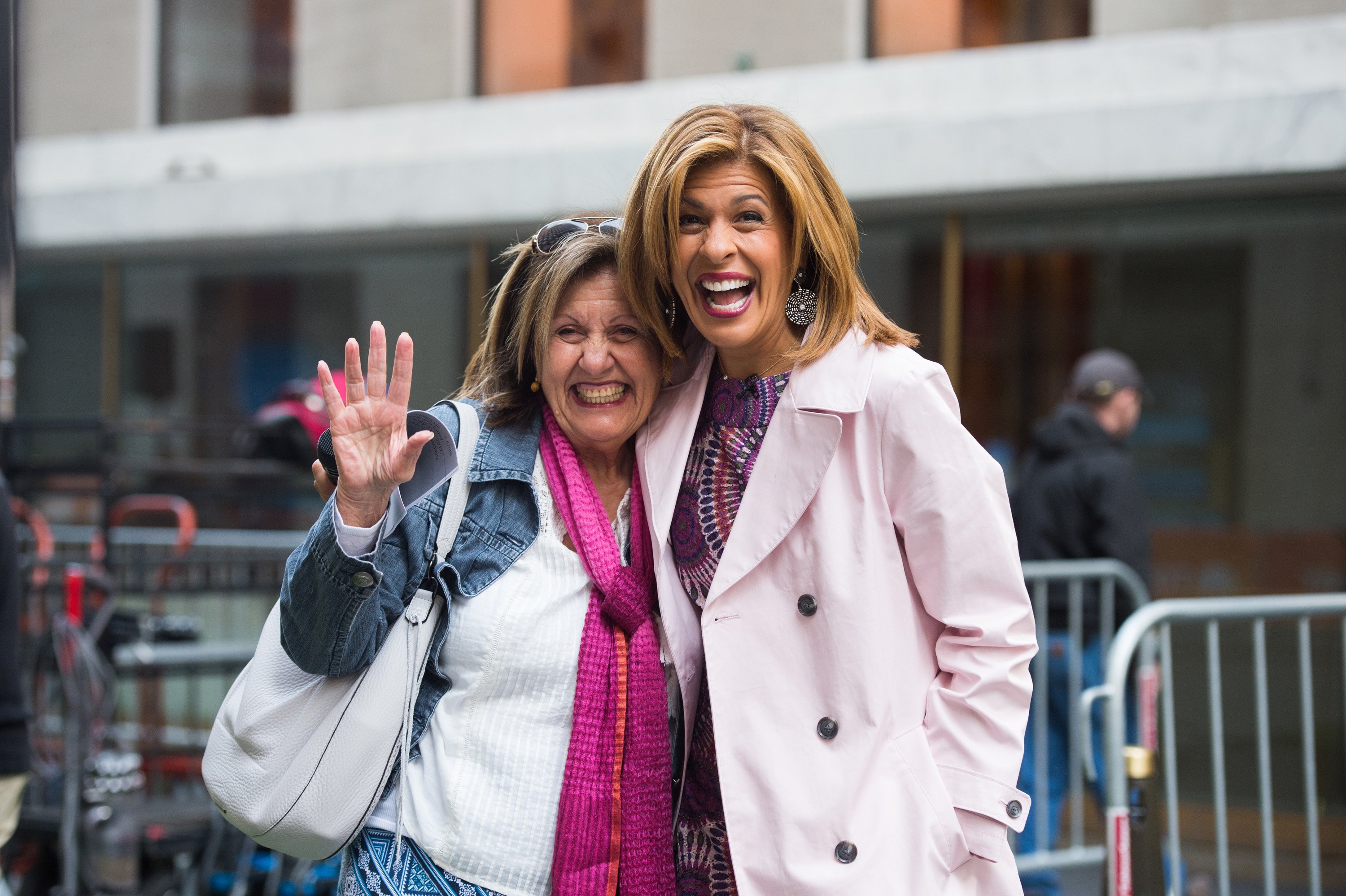 It's mainly been Hoda Kotb in the 'Today' show studio during the pandemic
The mother of two has been holding down the fort in the Today studio while coanchor Savannah Guthrie has had to report from home.
Kotb has been a steady presence for her Today cohosts Guthrie, Al Roker, Craig Melvin, and Sheinelle Jones, each of whom has been broadcasting from their respective homes to observe social distancing guidelines.
While Kotb has been resilient on the air, in March 2020, she finally broke down. At that time, during an interview with New Orleans Saints quarterback Drew Brees, she spoke with the professional football player about his $5 million coronavirus relief donation for the state of Louisiana. Towards the end of their interview, Kotb became emotional.
"I think everybody has their breaking point somewhere," Kotb told Entertainment Tonight. "Sometimes you have it in the bathroom at home or you have it in the car and your kids are inside. I mean, mine probably was at the least appropriate place it could have been but I think there was something about his kindness and generosity in that moment."
Hoda Kotb's birthday was an even happier one thanks to her mom
Separated from her mother since the beginning of the pandemic, Kotb celebrated her birthday on Aug. 9 and it was extra joyful because of the mother and daughter's reunion.
Kotb, speaking with Jenna Bush Hager on the fourth hour of Today in August 2020, gushed about the delight she felt in not only seeing her mother again, but in seeing her play with her children.
"I have to say watching her with Haley and Hope is one of the greatest joys of my life," Hoda told Hager. "There are so many great things about having children, but watching your mom with your children, there's probably nothing better. I'm watching, like, the years peel off of her as the kids climb up on her."
Reunited and it felt so good
Kotb's daughters, Haley, 3, and Hope, 1, according to their mom, were itching to see their grandmother once again.
"Literally Haley and Hope were standing at the door waiting," Kotb said. "It was rainy that day and they were standing with their noses glued to the screen door, and when she walked up they were like, 'Can we go out in the rain?' I was like, 'We're all going out in the rain.'"
The morning show anchor savored the time with her mother, trying to express how special their reunion had been.
"There's no way to put it in words," she said. "I was trying to write in my journal this morning about it because I've been so busy living it, and I just couldn't. I was just thinking watching the girls hug my mom is even better than anything."