'Today': How Old Is Savannah Guthrie and How Many Children Does She Have?
Today's Savannah Guthrie has been the morning show's steady anchor since 2012. Whether she's speaking to a political leader or a celebrity chef, the television personality proves she's ready for anything.
So, what is Savannah Guthrie's age in 2021? Here's what we know, plus information about the anchor's children.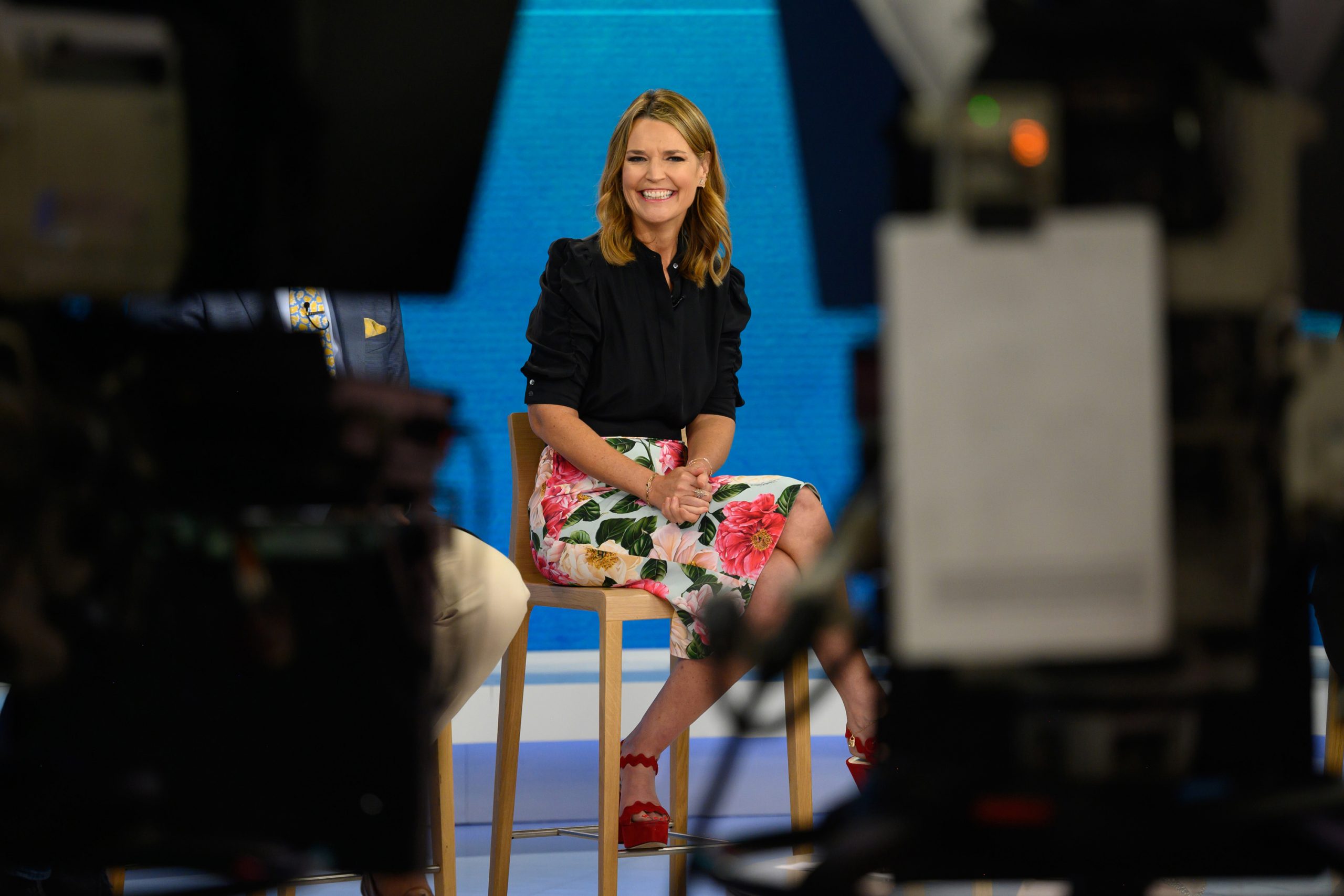 Savannah Guthrie was born in 1971
Many of the morning show anchor's fans might be surprised to learn that Guthrie was born not in the United States but in Melbourne, Australia; in December of 2021, then, the journalist will be marking her 50th birthday.
While her birthplace is Down Under, Guthrie grew up in Arizona and there are days, as she told Parade, that she reminds herself she's the kid from Arizona who had big dreams that all came true: "I grew up watching Today," she said. "I still have a moment every week when I walk into work and can't believe I get to be the anchor. Are you kidding? Savannah from Tucson? How did this happen?"
Guthrie and her husband have two children
In 2014, Guthrie married Michael Feldman, a media consultant and former political adviser. And that same year, at the age of 42, she became a mother for the first time with the birth of daughter Vale. Her son, Charley, followed in 2016.
Starting a family in her 40s, Guthrie has savored having children later in life. "I definitely have a good head on my shoulders, I am able to prioritize, and I think there's a luxury to feel calm enough and not to feel the same pressures as in your 20s and 30s, when you are really trying to make your career happen," Guthrie told People. "Now, I can really take my time and enjoy our kids… We feel so lucky to have each other."
She became the 'Today' anchor in 2012
How Guthrie eventually became co-anchor on the morning show was years in the making. Yet, the journalist seems to have had her goals mapped out, first earning her undergraduate degree in journalism from the University of Arizona in 1993, then going on to graduate magna cum laude from Georgetown University Law Center in 2002.
From there, Guthrie spent much of her time in local news, reporting for network affiliates in Missouri, Arizona, and Washington, D.C. She also covered high-profile cases for Court TV (now truTV). She joined NBC News in 2007 as a legal correspondent and became White House correspondent a year later. After co-hosting Today's third hour with Natalie Morales and Al Roker, she ultimately landed the coveted co-anchor job on the top-rated morning show.
Her happy moment, however, occurred under possibly the least pleasant circumstances: Guthrie replaced Ann Curry after the latter's controversial and very public dismissal from the show. Curry's emotionally charged on-camera farewell was difficult for colleagues, including Guthrie. "I think that was a hard day for everyone who cares about this show," Guthrie told New York Magazine. "All of us … feel connected to what happened … and feel it really personally."