'Today': The Morning Show Announces 'Today All Day,' Its Free 24/7 Streaming Service
Now you can have access to the Today Show any time you want.
NBC has announced Today All Day, the new streaming content service showcasing the classic program's lifestyle features from its daily four-hour morning show.
Here's what you can expect.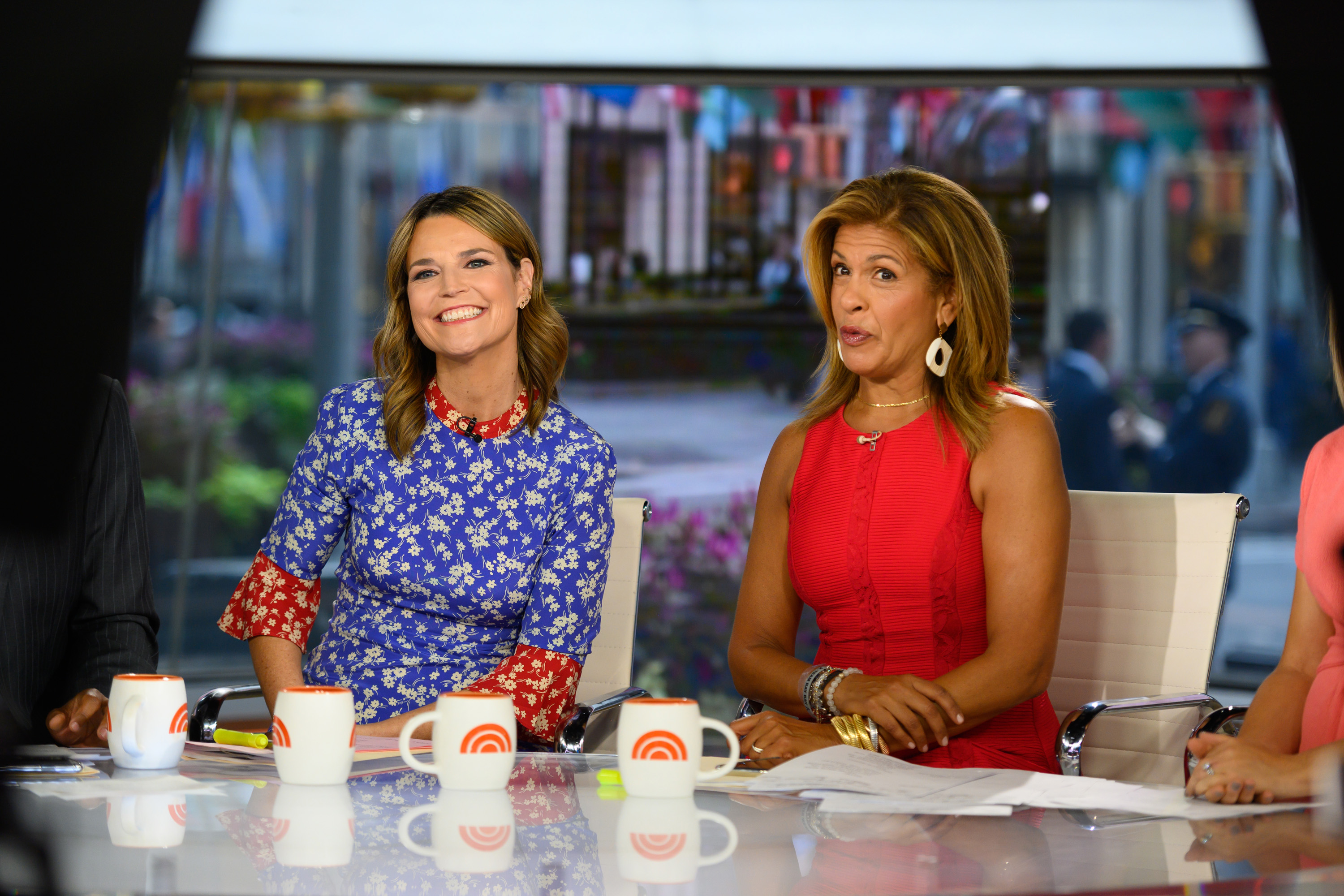 'Today All Day' will offer 24/7 access to everything 'Today'
Savannah Guthrie, Hoda Kotb, and Craig Melvin made the big announcement launching Today All Day on its morning show.
The streaming service will be available free on today.com/allday and on Peacock at peacock.com, or via the Peacock app.
"This is just the beginning of a big and fun new chapter for Today," said NBC News President Noah Oppenheim in a statement. "The feed will continue to grow and evolve in the coming weeks and months."
Just like the daytime show, the new streaming offering will feature Savannah Guthrie, Hoda Kotb, Al Roker, Carson Daly, Craig Melvin, Willie Geist, Sheinelle Jones, Dylan Dreyer, Kristen Welker, Peter Alexander, and Jenna Bush Hager.
What to expect on the new streaming service from 'Today'
What fans shouldn't expect from Today All Day is weather every half hour from Al Roker or regular news updates from Guthrie or Kotb.
The Today website describes what fans will have access to from the long-running show's new platform.
"Everything you love," the site said. "Today All Day offers 24 hours of lifestyle programming, including original video and digital series, as well as your favorite Today segments."
"That is exactly what comes with the new digital streaming channel Today All Day, where viewers will get to watch the stories and talent they love anytime of day."
NBC's Peacock streaming service is free
One would think NBC might be leery of launching a streaming service in the company of so many other services like Hulu, Netflix, Amazon, Disney+, and others. But the network is confident its pricing will give it an advantage to compete with so many strong contenders.
At Peacock's basic, limited level, the service is free. The next tier is all-inclusive at $4.99 a month with ads and then an all-inclusive one that's $9.99 a month without commercials. The service is touting on its Instagram account 20,000 hours of programming featuring shows and movies including Downton Abbey, The Office, 30 Rock, Top Chef, Jurassic Park, Scarface, and Shrek. Plus, original content is being launched by the service.
"I think there's this growing sense of subscription fatigue," said Peacock chairman Matt Strauss, "where you have all these choices, but you're paying for them all and they quickly add up. We're trying to approach streaming in a different way, the combination of high-quality programming that's available at a very affordable price. There's nothing more affordable than free."
The new streaming service debuts on July 15, 2020 and can be accessed on Apple devices, Microsoft Xbox devices, Google platforms and devices and Vizio Smartcast and LG smart TVs, according to USA Today. Other options include the Peacock app or peacocktv.com.