'Today's Al Roker Said 'What Was Done to Ann Curry' Made Him 'at First' Not Like Savannah Guthrie
Getting a sneak peek into the goings-on of your favorite TV show is always kind of cool. And the morning show personality most likely to keep it real for viewers and take them behind the curtain is, of course, Today's weather forecaster Al Roker.
Roker in his recent memoir You Look So Much Better in Person and on social media revealed another side to Guthrie's ascension as co-host, as well as what really happens in the break room on the show's set.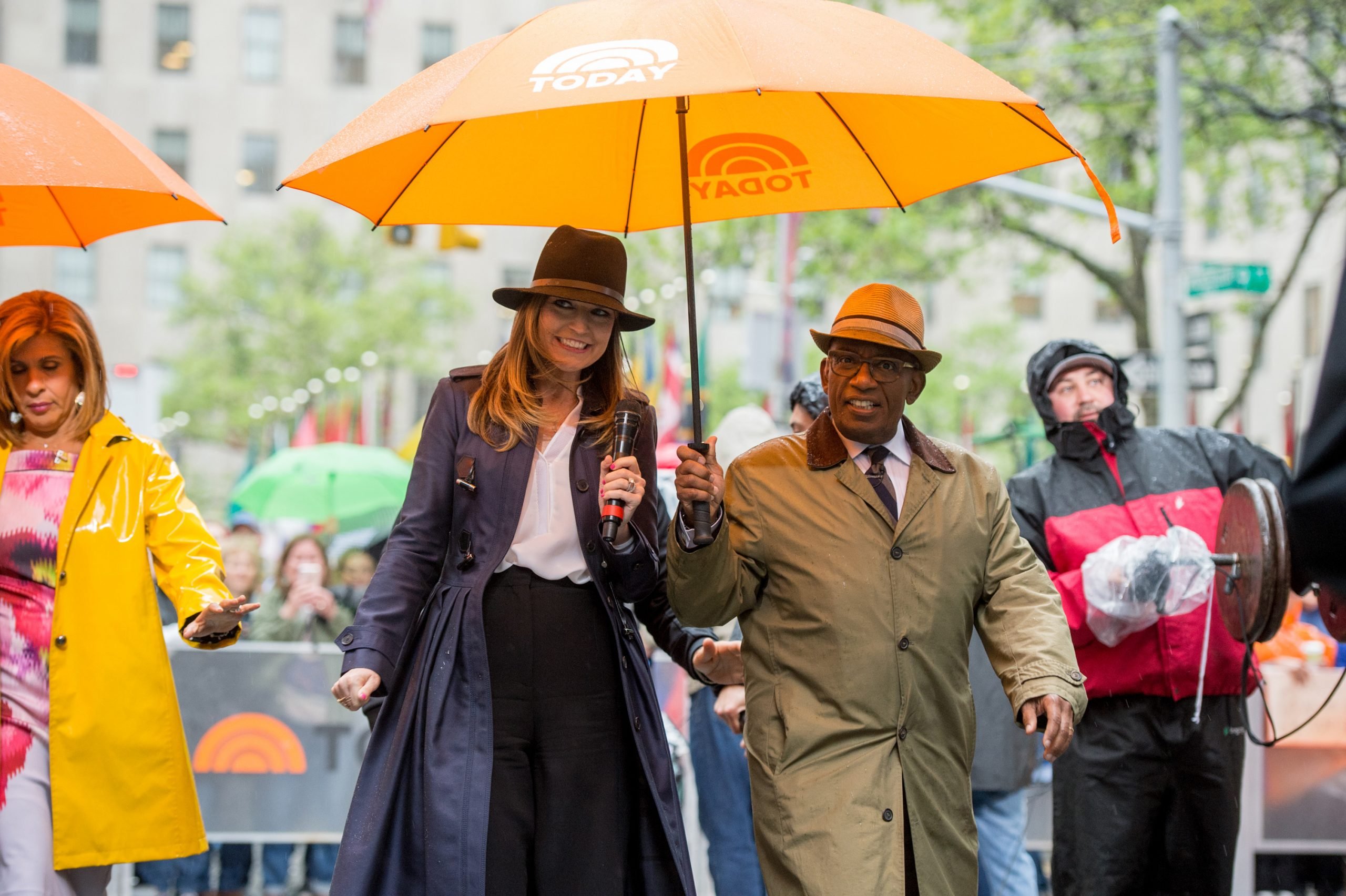 Roker wondered this when Guthrie came on board
Guthrie didn't come to Today's third hour in 2011 as a rookie. She was an established journalist and a seasoned attorney, with a degree from the prestigious Georgetown University Law Center. Basically, Guthrie was a catch for NBC. Yet, Roker wrote in his book about his trepidation regarding Guthrie, as to whether the show's at-times playful personality would prove to not be a love match with Guthrie's more serious role at that time on the show.
"When Savannah arrived on The Today Show set armed with her impeccable journalistic credentials and juris doctorate from one of the nation's finest law schools, I couldn't help but wonder what she would think of the rest of us nutjobs," he wrote. "This is the Today Show, where cooking on live television is de rigueur! And surely an attorney would know that 'wine o'clock' isn't really a time."
Naturally, as it turned out, Guthrie surprised everyone with her seamless ability to handle breaking news as well as a cooking segment.
Roker hasn't forgotten Ann Curry
The television personality, who himself has been with Today for decades, posted his kudos for Guthrie in celebration of her 10 years on the broadcast. And Roker mentioned former news- and co-anchor Curry, demonstrating that her painful exit remains with him to some extent.
Curry was infamously ousted in 2012 from the morning show after only one year as the show's co-host, following which she was replaced with Guthrie in a difficult-to-watch television moment. On the Today couch, a weeping Curry bid farewell to viewers flanked by Roker, Matt Lauer, and Natalie Morales.
Still, Roker's well wishes to Guthrie were heartfelt and, typically, honest.
"CONGRATULATIONS on [your] anniversary," Roker said on Instagram. "Your placement on Today came on the heels of what was done to Ann Curry, which made me not like you at first. You've shown you deserved the spot and have flourished during some very serious times in news. Your sharing of your life has been inspirational and touching, which has endeared you to your morning audience. Thank you for being a great addition to a dynamic morning team. God Bless you!"
The weather forecaster said Guthrie has proven to be a relentless and beloved colleague
Roker playfully claimed in his memoir that his co-anchor's razor-sharp, legal eagle training comes in handy when she discovers her favorite item to munch on isn't where it usually is.
"No one can stop Savannah once she gets going," Roker said. "She'll keep moving ahead until she gets the necessary information. If her favorite post-show snack disappeared from the break room (guacamole), God help us all.
"Savannah would be interrogating each and every one of us. When were you last in the break room? Are you currently or have you ever been in possession of tortilla chips, carrot sticks, or celery that were screaming to be dipped in something? The questioning would continue until the guacamole thief was found. An evil billionaire would stand no chance against Savannah."
RELATED: 'Today Show': Jenna Bush Hager Goes With a Breezy Beach Read for the June Book Club Pick