'Today's Al Roker Is Back Home After Prostate Surgery: 'Hope To See You All Soon'
Popular Today personality Al Roker is home again after undergoing successful surgery for prostate cancer.
Roker announced his cancer diagnosis last week and today, he announced with relief, that he has undergone the treatment recommended by his doctor.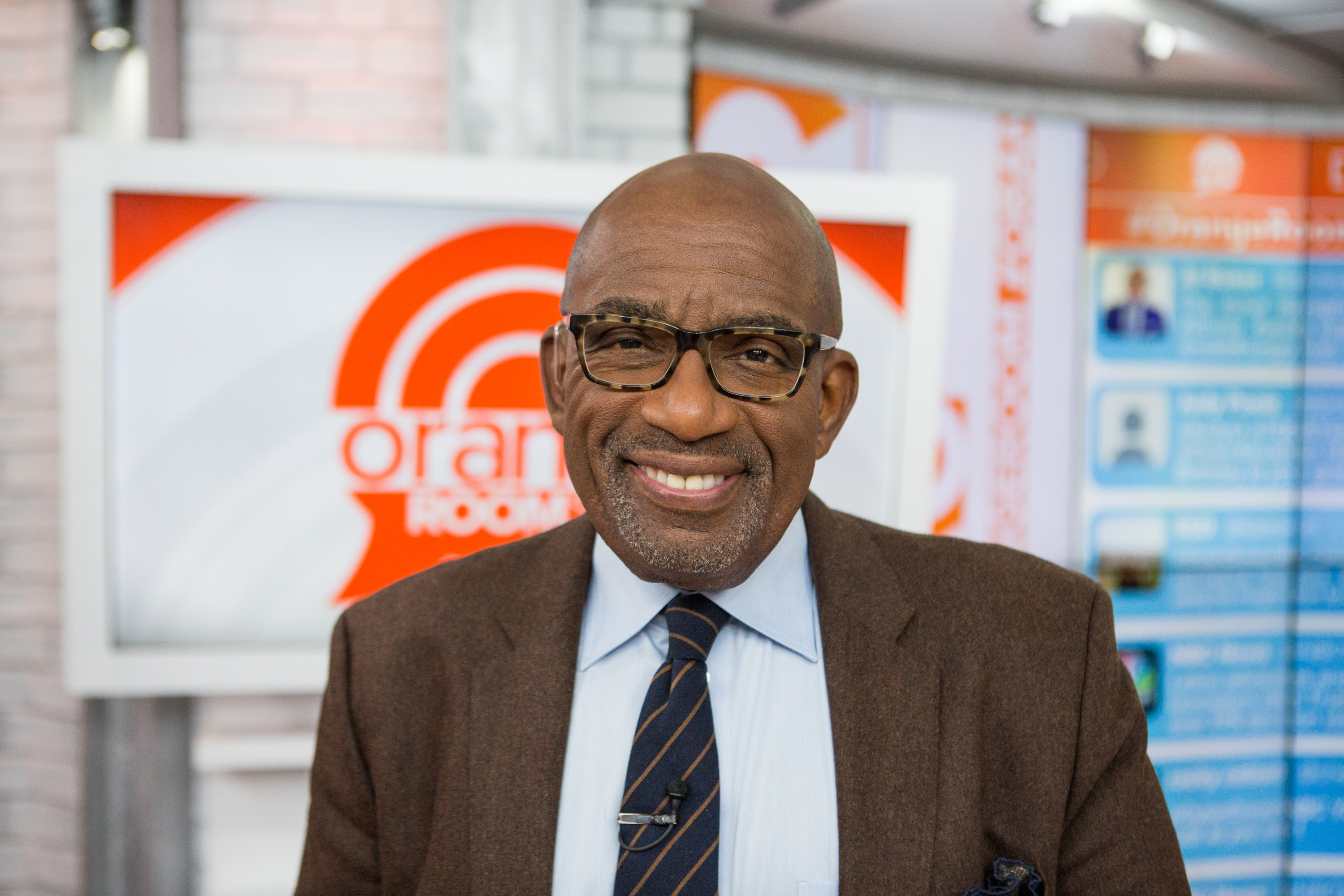 Al Roker just had shoulder surgery this summer
With all the surgeries Al Roker has had in the last 18 years including gastric bypass, knee replacement, and back surgeries, it's no wonder his Today crew have taken to calling him the "bionic weatherman."
Roker also underwent a total shoulder replacement surgery in August, which he called one of the most challenging surgeries he's had.
He said at that time on social media, "Well, I am not gonna lie. It is raining like crazy outside. But, anyway, this one, this surgery, as opposed to hip, knees, rotator cuff — this one was tough."
The shoulder pain, Roker said at that time, was "an intense pain that literally wakes me up. For the last month, I've only been sleeping about two or three hours a night, which even for me is a little bit less."
He announced his prostate cancer diagnosis last week
RELATED: 'Today': Al Roker Says This Was by Far the Most Painful Part of Writing His Recent Book 'You Look So Much Better in Person'
Roker last week broke the news to viewers that he has been diagnosed with prostate cancer. Luckily, as he noted, it had been caught early.
While it was caught early, the television personality added that there is some not-so-good news.
"It's a good news-bad news kind of thing," he said last week. "Good news is we caught it early. Not great news is that it's a little aggressive, so I'm going to be taking some time off to take care of this."
Roker is being treated at Memorial Sloan Kettering Cancer Center, where his surgeon, Dr. Vincent Laudone, said on Today of the Queens-born Roker's diagnosis, "Fortunately his cancer appears somewhat limited or confined to the prostate, but because it's more aggressive, we wanted to treat it, and after discussion regarding all of the different options — surgery, radiation, focal therapy — we settled on removing the prostate," Laudone said on Today.
Roker is glad to be back home
Born in 1954, the Today show correspondent has had the surgery removing his prostate and, keeping his fans informed, announced he's back home – and happy to say he is.
"Relieved to let you all know that my #prostatecancer surgery is done and back home," he said on Instagram. "… Big shoutout to everyone at the #josierobertsonsurgerycenter and so appreciate all the thoughts and wishes from our viewers and the wonderful care packages from my co-workers. Hope to see you all soon."
Dr. Laudon in his appearance on Today expressed optimism that Roker will be back to his regular life and soon.
"The goal is to get him back to normal activity," he said. "And so the fact that he walks a lot now, that he keeps himself in good shape, that he eats healthy, all of those things are really a plus when it comes to how he will recover after surgery."