'Today's Savannah Guthrie Said This is the 1 Thing People Find Most Surprising About Her
As far as Today anchors go, one of the most open-book personalities on the program is indisputably Savannah Guthrie.
Guthrie has been refreshingly transparent about many parts of her life including motherhood later in life ("there's a luxury to not feel the same pressures as in your 20s and 30s") and her recent treatment for a torn retina ("One last teeny tiny eye surgery and I'm back in business!," she posted earlier this year on social media).
But there's still one part of the Arizona-born attorney's life that she thinks would surprise many.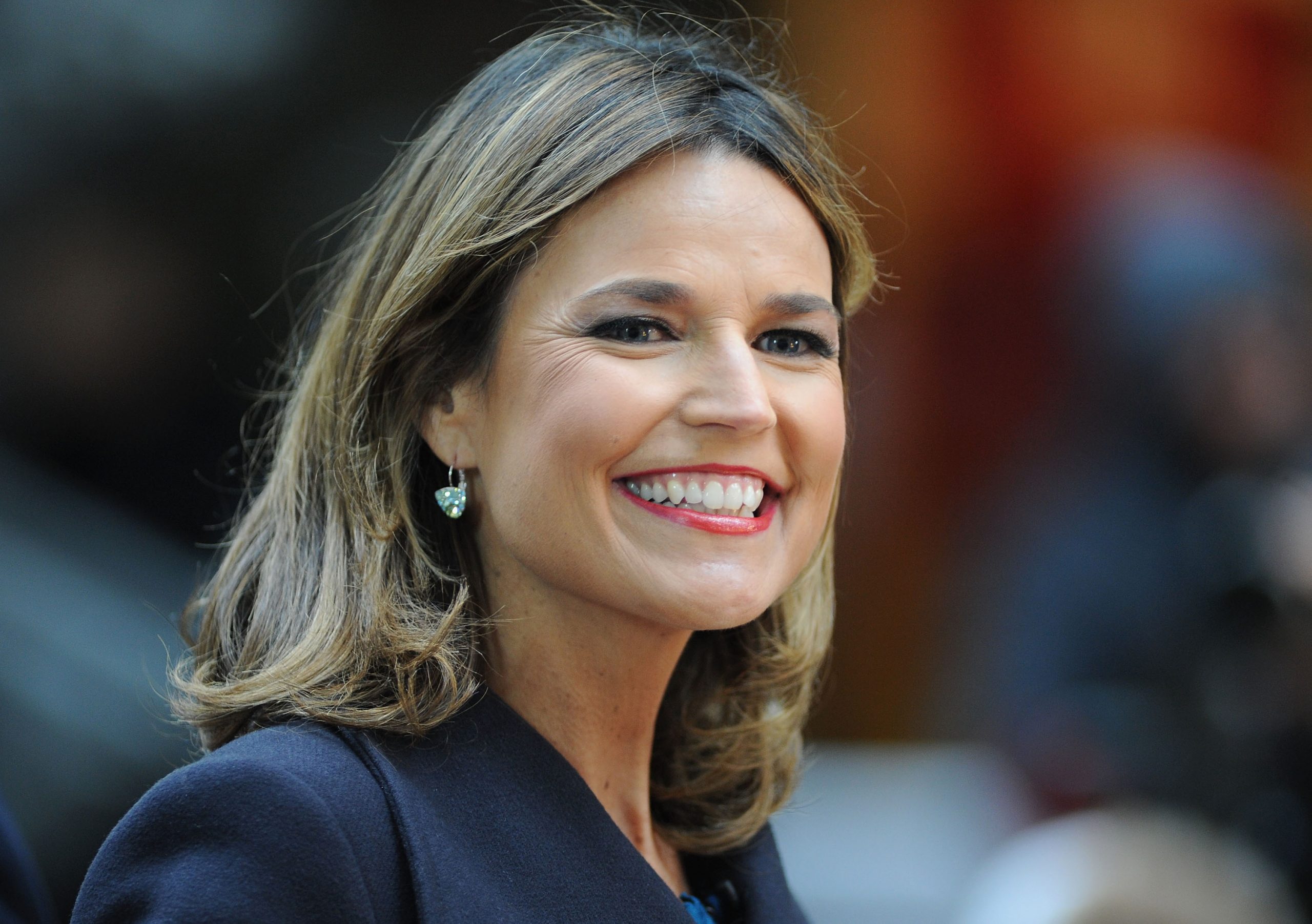 Guthrie has been guest-hosting 'Jeopardy!' of late
Hosting the quiz show for two weeks in June, Guthrie admitted that, even though she interacts with and at times confronts world leaders on hot-button issues, guest-hosting on Jeopardy! made her nervous. She explained to the program in an exclusive interview how different fronting the morning show is from the game show.
"Jeopardy! is extremely precise," she said. "A game is going on and it has to be done with integrity. You can't mess up. And so, for me, that added an extra level of stress … There are some similarities in the skillset, but this was new and different and challenging.
"The Today show is a live news show. It's four hours long. We often have breaking news. We don't know what to expect. And when it's done, it's done. You kind of just have to roll with it. If you aren't perfect, if you didn't say it perfectly, there are no redos. It's live television."
What the morning show host says people are surprised to learn about her
In a June interview with Guideposts magazine, Guthrie revealed there's one topic she has discussed at times about her life, that at times raises eyebrows.
"I feel like I'm kind of an open book," she said. "I think sometimes people are surprised that my faith means so much to me. But I think that's less and less true because I've talked about it publicly a bunch. If I'm asked, I talk about it. So I think that's less surprising than it used to be."
She shared with the outlet how she makes time to cultivate spirituality in her life on a daily basis.
"I pray at night before I fall asleep," Guthrie revealed. "At a different time in my life [while going to law school and freelance reporting], I would wake up early, sit in my dad's old green leather chair, have my coffee with my Bible and my journal and spend a few moments in reflection and prayer. I don't have that anymore because I get up so early. I'm not getting up one minute earlier! But I need to find moments that are very intentional to do that. God is good and finds me where I am."
Guthrie and her husband are raising interfaith kids
The journalist and her husband, communications consultant Michael Feldman, have two children Vale, 6, and Charley, 4, who are being raised by the couple in an interfaith household.
In an essay posted on Today's website, Guthrie explained that "this could get complicated in our house because my faith is different than my husband's. He is Jewish; I am Christian. And, I grew up Baptist. In my family, we went to church three times a week. We didn't kid around!"
The couple decided not to raise their kids in one faith but instead allow their kids to learn of both of their beliefs.
"So here is what my husband and I have decided together: we are going to share and expose our children to faith, and when they grow up, it will be theirs to choose what their relationship with God looks like for them," she said.