Tom Brady and Gisele Bündchen Once Sought Marriage Counseling to Save Their Relationship
Tom Brady and Gisele Bündchen are basically couple goals. They're both supportive of each other, and who can forget how much Bündchen cheered on her favorite guy as he won multiple Super Bowl championships? But even the couples that appear the happiest sometimes run into speed bumps along the way. Rather than give up on each other, Brady and Bündchen worked together to attend marriage counseling and save their relationship.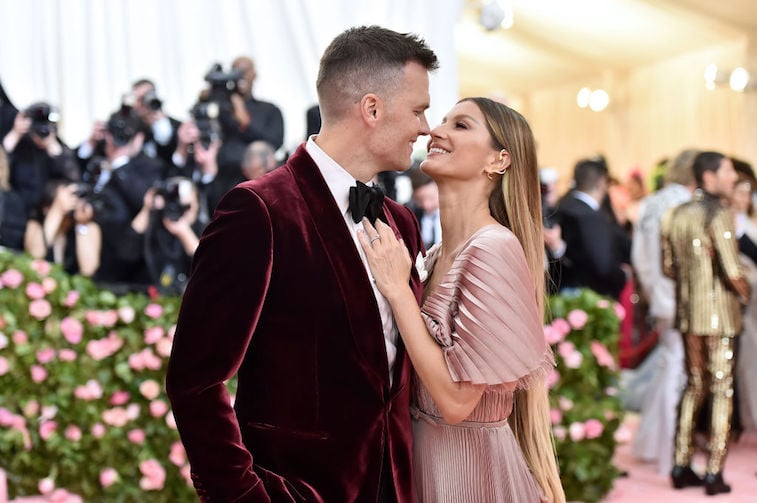 Brady and Bündchen went through a lot at the start of their romance
When the two first met, things were great — Brady had just gotten out of a long-term relationship with actress Bridget Moynahan, and he found love with Bündchen quickly. But within about a month, Brady learned that his ex was pregnant with their child. It was hard for Bündchen to deal with, and she debated leaving him. Ultimately, though, she decided to stick by his side.
These days, Brady and Moynahan co-parent well, and Moynahan appears to have a good relationship with Bündchen. Bündchen also considers Brady's son to be a part of her family, and she's become a hands-on step-mother.
The two are extremely successful on their own
Bündchen and Brady are pretty much the best at what they do. For years, Bündchen was the world's highest paid supermodel; she's accumulated a net worth of roughly $400 million, which makes Brady's pale in comparison. The NFL quarterback is worth about $180 million and is best known for carrying the New England Patriots to six Super Bowl championships. Together, Brady and Bündchen have become one of the celebrity world's best-known power couples. But that doesn't mean they haven't run into their fair share of challenges.
When the two had problems, they sought help
Brady recently revealed in an interview with Howard Stern that he and Bündchen sought marriage counseling when their relationship became complicated. A few years back, Bündchen revealed to Brady that she wasn't happy with the way he was putting his family second. But once he pulled back on his training and other duties, he felt resentful of his wife, which landed their relationship in a bad place. According to Harper's Bazaar, Brady admitted that he and Bündchen attended marriage counseling to work on their relationship.
"That was a big part of our marriage that I had to like check myself because she was like 'I have goals and dreams too,'" Brady said. "She actually wrote me a letter… It's a very heartfelt letter for her to say this is where I'm at in our marriage, and it's a good reminder for me that things are going to change and evolve over time."
They've remained each other's biggest fans
Through the trials and tribulations, Brady and Bündchen have remained strong. And they might face a new challenge with Brady now playing in Tampa Bay. After spending 20 years in Massachusetts, a move to Florida would be an adjustment for anyone. Still, the two seem eager to make their relationship work and excited to continue building a life together. And that could be the reason why they're considered couple goals.