Tom Cruise Has Always Loved Doing Stunts, Even As a Child — 'I Was That Kid That Would Jump Off the Roof'
Tom Cruise is known for being one of the most intense actors in Hollywood. The Top Gun and Jerry Maguire star loves to do his own stunts, and isn't afraid to risk injury in the process.
Even though he's starred in dozens of movies, he's arguably best known for his role in the action movie franchise Mission Impossible. He's done death-defying stunts in every one of the films, leaving audiences amazed.
Believe it or not, Cruise's interest in stunts goes way back to before he was even acting. According to Cruise, he was just as daring when he was only a child. 
Tom Cruise loved to do stunts when he was a kid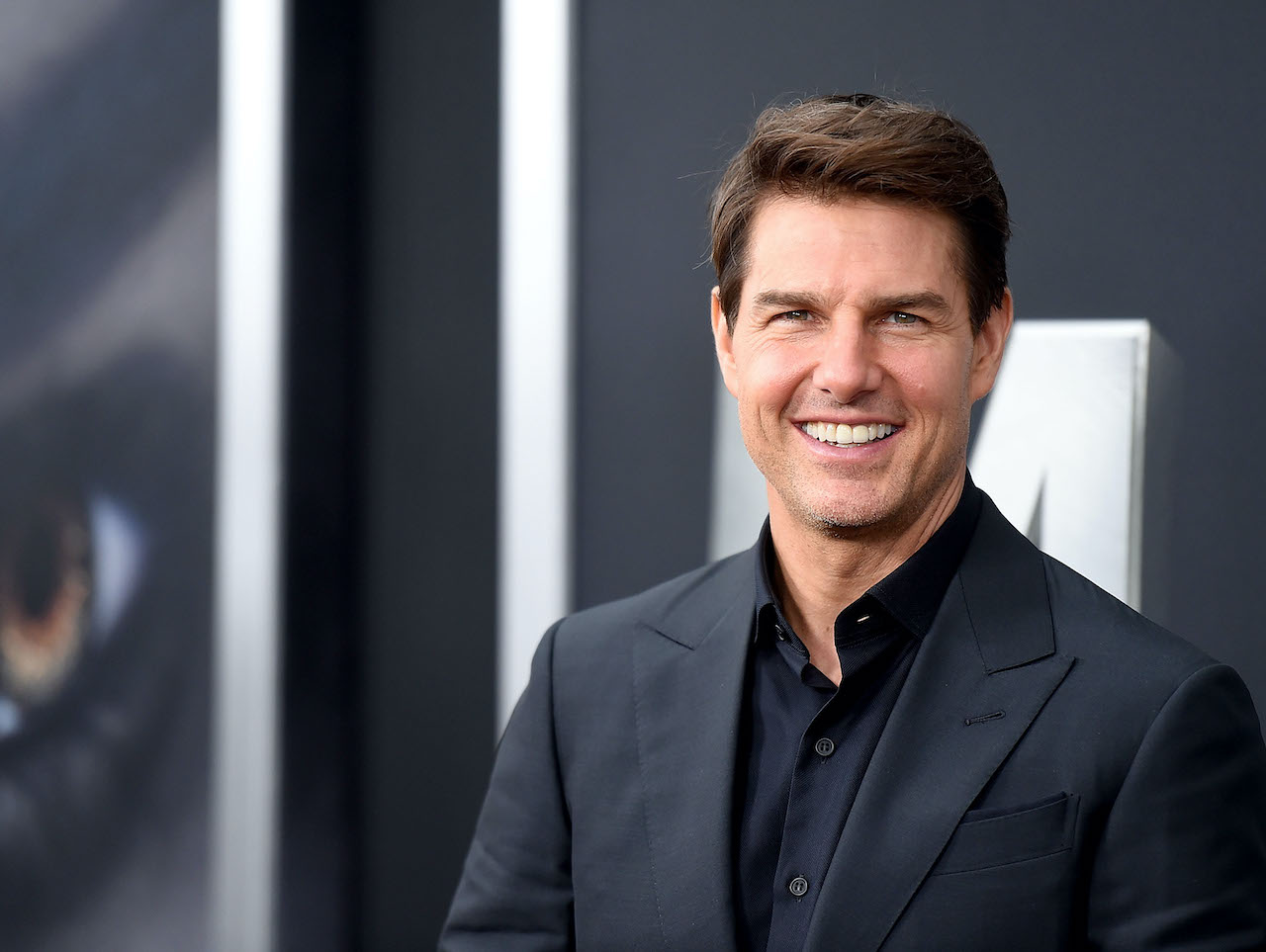 Cruise discussed his love affair with stunts during a resurfaced 2019 interview with Conan O'Brien. 
"Even as a little kid, I did stunts," Cruise said. "I used to write skits to make my family laugh … and I just loved climbing the tallest trees on windy days … I was that kid that would jump off the roof, doing flips," Cruise added.
He got a ton of injuries doing stunts as a kid
As one might expect, Cruise sustained a ton of injures while engaging in his reckless behavior. 
"Oh yeah, I broke bones," Cruise said. "My nose, and my teeth."
Tom Cruise got more interested in stunts when he began filming movies
Once Cruise started working on films, his interest in stunts only grew. He saw professional stuntmen in action and knew had to learn how to do more. 
"And then I started making movies, and I was actually doing Taps and there were stunt guys on there. I was like, 'You guys—there's a place you learn how to do this?' 
Even though some people might think Cruise's interest in stunts is solely because he's an adrenaline junkie, he begs to differ. For him, it's all about telling an exciting story that viewers will be invested in. 
"For me, it's about storytelling. And I grew up watching Charlie Chaplin, Buster Keaton, Harold Lloyd, Abbott Costello, they're kind of work that they did, the classics," Cruise said. "And they made me laugh, and they had tension, so these things that I want to really build stories around, and that's why I started producing Mission Impossible. … I kind of put the audience in the seat of those characters."
He broke his ankle after jumping from one building to another
Unfortunately, Cruise has had his fair share of botched stunts as well. While filming Mission Impossible: Fallout in 2018, he sustained a serious ankle injury after he slammed into a building he was trying to jump onto.
"I didn't want to do it again," Cruise told Graham Norton. "I knew instantly it was broken … I just run past [the] camera, we got the shot, it's in the movie … I just went and said, 'Sorry guys, it's broken. Take me to the hospital, it's broken. That's a wrap. Everyone, [the] crew got on the phone and made their vacation arrangements."
Tom Cruise's seventh Mission Impossible film is set to release in 2022.