Tom Cruise and Katie Holmes' Doomed $3M Wedding Featured 300 Bottles of Wine and Over-the-Top Fireworks
They say hindsight is 20/20, and looking back on some of Hollywood's most explosive divorces gives fans the chance to shake their collective heads at some of the extravagant weddings that celebrities had before their relationships ultimately came to an end. Even non-celebrity weddings can rack up some serious costs with people spending tens of thousands of dollars to create their ideal big day.
Celebrities not only have more disposable income to use but also have higher expectations and more public attention to their ceremonies. The result is some truly extravagant events. 
When Tom Cruise and Katie Holmes tied the knot, they spared no expense and ended up with a $3 million price tag for their fireworks-studded wedding day. 
Tom Cruise and Katie Holmes had a whirlwind romance
RELATED: Tom Cruise's Wedding Gift To Katie Holmes Set Him Back $20 Million
Cruise and Holmes made headlines when they publicly appeared together as a couple in 2005. The story had both a cute and creepy element because Holmes, who is sixteen years younger than Cruise, had mentioned in a 2004 interview with Seventeen magazine that she had a girlhood crush on the older actor.
She was engaged to fellow actor Chris Klein when she made the offhand comment, but just a year later, it seemed like her childhood dreams were on their way to coming true. 
Shortly after their first public appearance, Cruise appeared on Oprah Winfrey's television show where he famously declared his love for Holmes while jumping enthusiastically on the set's couch. Just a month later, Holmes declared she was converting to Scientology, Cruise's religion, and three days later, the pair announced their engagement.
By October 2005, just six months after they were first spotted together, the engaged couple announced they were expecting a baby. Baby Suri was born in April 2006. 
The wedding was extravagant and star-studded
The pair got married in Italy in November 2006, and it was definitely an impressive event. According to People, the guest list included Jennifer Lopez and Marc Anthony, Will and Jada Pinkett Smith, and Jim Carrey and Jenny McCarthy.
The outlet reported that the ceremony, which took place just after sunset in a 15th-century castle, "combined Hollywood glitz, old-world grandeur and the warmth of an all-in-the-famiglia Italian wedding." The couple took the traditional Scientology wedding pledge and exchanged platinum diamond rings in the traditional Scientology "double ring" ceremony.
The newlyweds enjoyed their first dance to Fleetwood Mac's "Songbird" and served sea bass with artichokes to their friends and family at the reception. They also provided an impressive 300 bottles of red Barbaresco wine and champagne.
The couple was serenaded by Italian singer Andrea Bocelli, and the guests reportedly danced the night away while enjoying a slice of a five-tiered white chocolate mousse cake. In the courtyard, guests were treated to a spectacular fireworks display, but that wasn't the end of the night.
The couple produced their own after-party, moving the entire crowd into a second location decorated like "a sexy black-and-white nightclub," according to guest Leah Remini. The party lasted until the early morning. 
Tom Cruise and Katie Holmes' divorce drew massive attention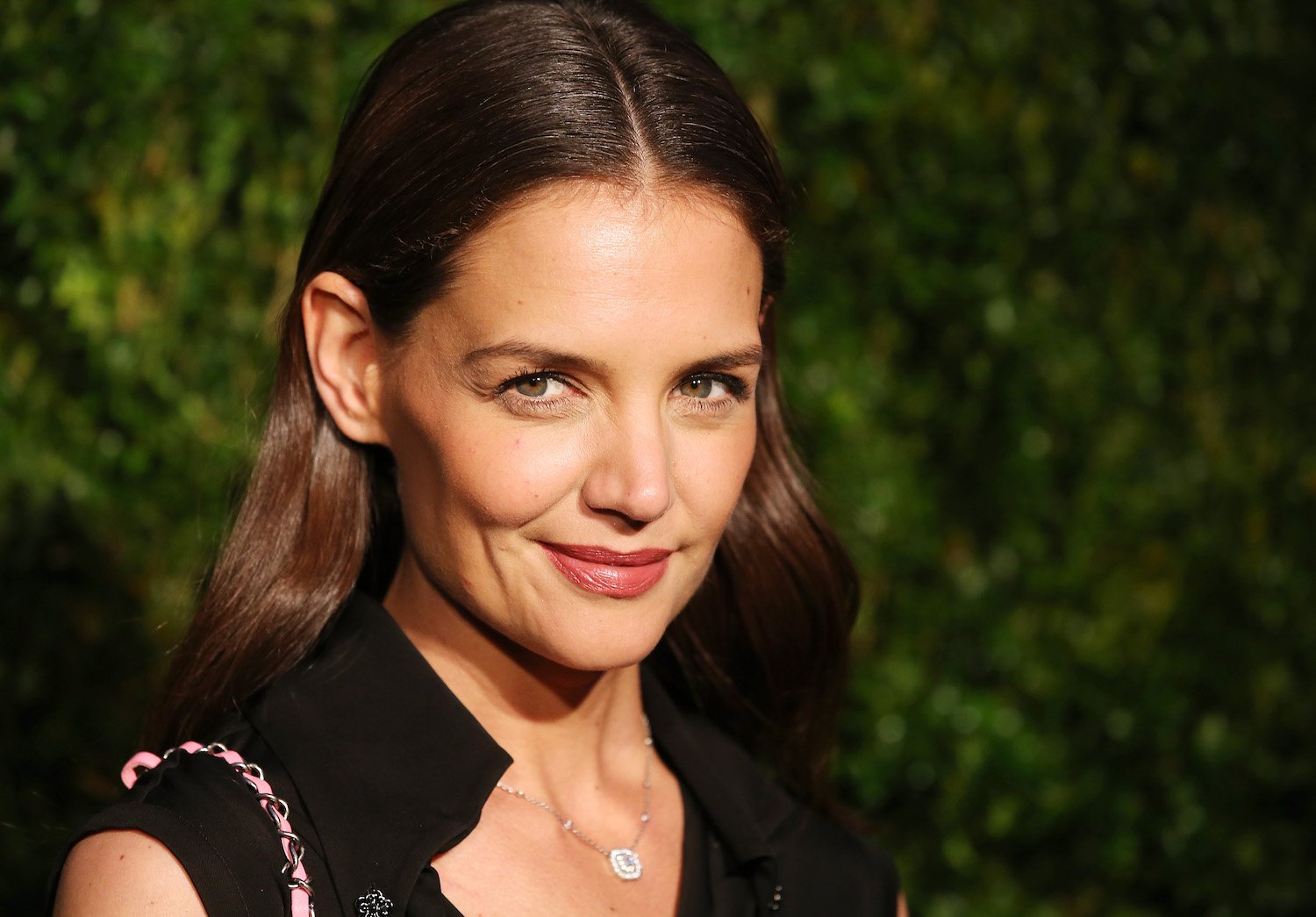 It looked like the couple were well on their way to a great — if possibly publicly confusing — life together. While their Scientology beliefs drew public scrutiny, Cruise and Holmes spent the next several years gushing about one another and their marriage.
As late as 2010, Holmes was publicly declaring her plans to have more children and seemed quite happy with her relationship. Cruise went on and on about his love for his wife in a May 2012 interview for Playboy. 
Just one month later, though, Holmes would file for divorce. The decision reportedly blindsided Cruise, and Holmes allegedly hired three different divorce firms in multiple states.
The aftermath of the marriage was smeared across headlines, and Cruise has reportedly not seen his daughter Suri since 2013 since the rules of Scientology forbid him from having a relationship with a child not being raised in the belief system. Holmes has since broken ties with the organization and seems to be moving on with her life.