Tom Cruise Once Felt That His Work for Stunts Surpassed the Work of Olympic Athletes
Tom Cruise noted there were some similarities between his own stunts and the work of Olympic athletes, and explained why it was he did more than them.
Tom Cruise is well known for doing his own stunts in films. The Top Gun actor has even broken a few bones doing so to ensure his audience gets their money's worth. At one point, the superstar even compared his stunt work to that of Olympic athletes.
Tom Cruise has ruined movie scenes because of his excitement about doing stunts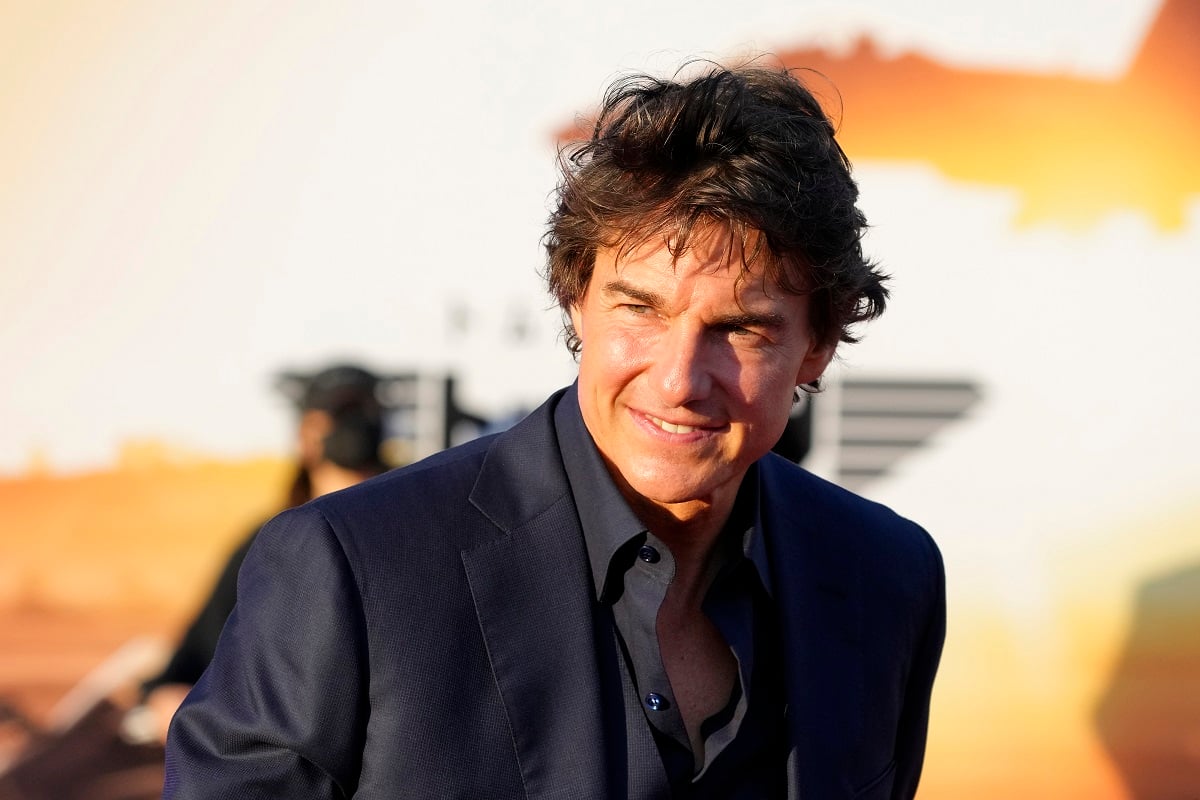 Apart from being known for his historic contributions to cinema, Mission Impossible actor Tom Cruise is known for doing most of his stunts. Despite the physical risks involved, Cruise doesn't mind putting his body on the line for good entertainment. Even when he has a history of breaking bones to provide maximum pleasure for moviegoers.
"I am a very physical actor and I love doing them. I study and train and take a lot of time figuring it all out," Cruise once said on The Graham Norton Show (via NME).
According to the actor, he's even ruined several movie scenes because of the excitement that comes with his work.
"The first time of any stunt is nerve-wracking but it's also exhilarating. I have been told a few times during shooting a stunt to stop smiling," Cruise said.
His smiling so much in front of the camera has resulted in Cruise being called back several times to re-shoot scenes.
The star was even once asked why he continued to do his own stunts even at a time when he doesn't have to.
"No one asked Gene Kelly 'Why do you dance?'" he once said according to New York Times.
Tom Cruise once compared his stuntwork to Olympic athletes
In 2013, Cruise filed a defamation lawsuit against two magazines that claimed he abandoned his daughter Suri. The actor alleged these accusations were false. Offended by their claims, he ended up suing the magazines for $50 million. In a deposition he gave for the lawsuits, Cruise shared some of his opinions regarding his own work as an actor.
In regards to his stunt work, he opened up to lawyers about the difficulties and challenges that came with his stunts. So much so that he believed the physicality of his work surpassed those of professional athletes.
"Sometimes I've spent months, a year, sometimes two years preparing for a single film," Cruise once said according to Page Six. "I have to watch what I eat for inflammation and different things you have to do physically to prepare for a film…I train, you know. I've studied professional athletes..a sprinter for the Olympics, they only have to run two races a day. When I'm shooting I could potentially have to run 30, 40 races a day, day after day."
Matt Damon once revealed Tom Cruise's secret for doing his own stunts
Matt Damon is no stranger when it comes to stunts himself. But stopping by Deus & Mero, even he admitted there were some stunts that were too risky for him to do. If he or other actors wanted to do said stunts, there were others who wouldn't allow it.
"If it's really dangerous, they never let us do it," he said.
But this begged the question as to how Tom Cruise was able to get away with his stunts. As Damon told it, Cruise would just replace the people who told him no.
"I talked to Tom Cruise about it about ten years ago, about the one in Mission: Impossible where he ran outside the building, where he ran down the side of the building," Damon said. "I was like, 'Can you explain how that happened?' The way he explained it, he goes, 'Well, I went to the safety guy. I'd been dreaming of this stunt for years, and I went to the safety guy, and I explained what I was going to do, and the guy said it was too dangerous.' He goes, 'So I got another safety guy.'"