Tom Cruise Has a Hilarious Story About How Landed His Les Grossman Role in 'Tropic Thunder' — 'I Want Fat Hands, and I'm Gonna Dance'
Tom Cruise has long been praised for his versatility as an actor, starring in numerous movies in nearly every genre. However, fans were still surprised to see him in the 2008 comedy Tropic Thunder.
Many people wondered why and how he ended up landing a role in the film. Years later, Cruise explained how it all happened.
Tom Cruise saw the 'Tropic Thunder' script while hanging out with Ben Stiller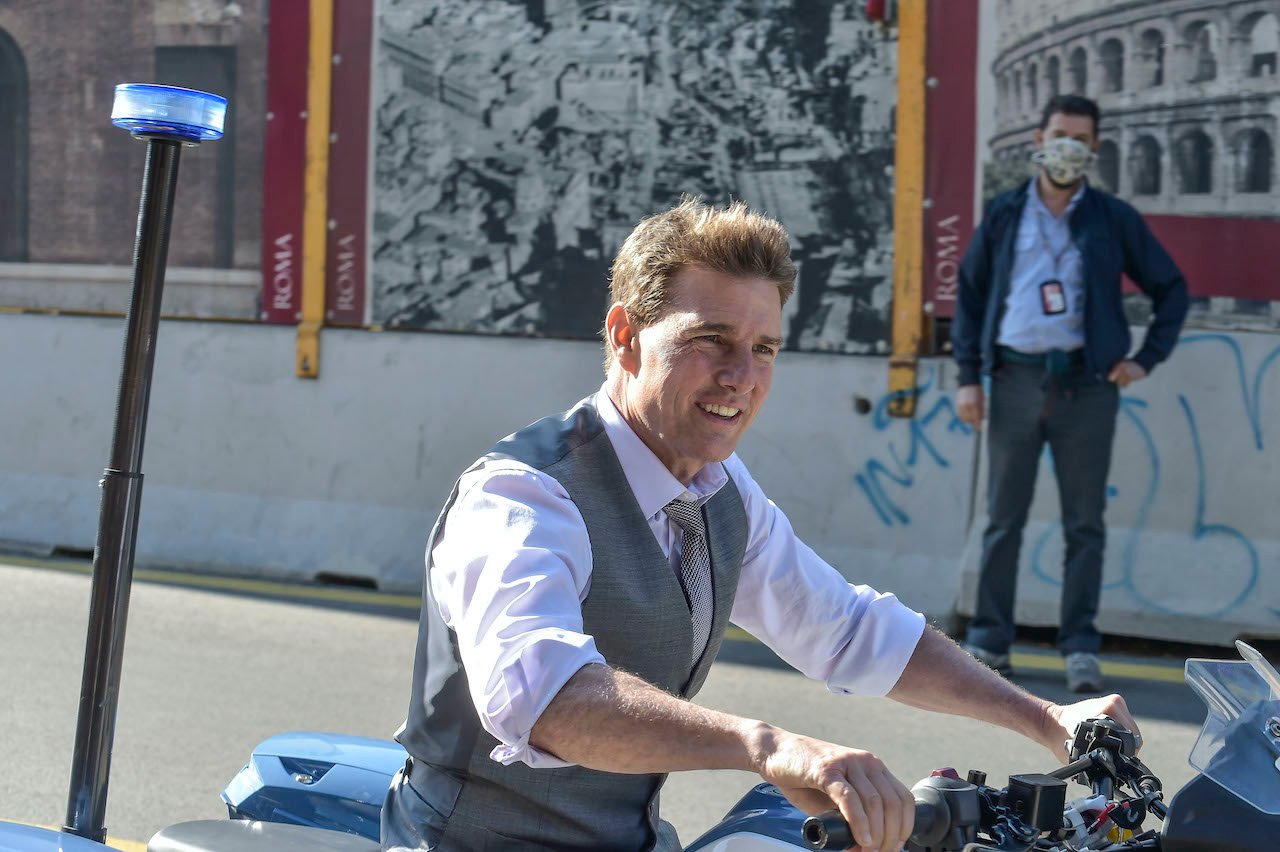 RELATED: Tom Cruise Says the 'Rain Man' Marketing Team Had No Idea How to Promote the Film — 'How Are We Gonna Sell That?'
Cruise and Stiller have had a relationship for many years and frequently talk about their upcoming projects when hanging out. Cruise initially found out about Tropic Thunder while the two were watching a movie, and was instantly hooked.
"I read the script, and he had all of the characters, but the studio wasn't there," Cruise told BBC Radio 1 in 2017. "There was a structural compression missing down on those characters, you know, that keeps the pressure on these guys that really drives the story. I was like, 'You need the studio.'"
He wanted 'fat hands' and free reign to dance 
After their conversation, Stiller went to work on the script and fleshed out the ideas more. When he came back to Cruise with the updated draft, Cruise knew he had to be involved.
"So he came back, like a few weeks later, and I started reading. I read this character and I went, 'Okay.' I said, 'This is fun,' I said, 'Do you mind Ben? I want to play this character. I said, 'I want to have fat hands, and I'm gonna dance.' And he looked at me, he was like, 'What?' …"
Tom Cruise's dance moves won Ben Stiller over
Stiller initially didn't understand Cruise's intention with the role, confused by Cruise's costume ideas and characterization. Cruise knew he needed to show Stiller the full image of the Les Grossman character in order for Stiller to appreciate it.
"He said, 'Look, are you sure you can't just be you? Like, look like you and do it?'" Cruise said. "I said, 'No, no, no man, I'm sorry, I don't know how else to play this character.' So then I did the makeup test, we've tested the fat hands, you know, and the whole look, and so we're doing the wardrobe and there was no music playing … I said, 'Look, let me just—I wanna do some moves for you.' You know, so I just started working, you know, on less, you know just kind of moving like that [motions awkwardly]."
After watching Cruise show off his strange dance moves, Stiller finally understood what Cruise wanted to do as Les Grossman. Stiller ended up calling Cruise back, laughing hysterically,
"He just called me, and it was—he was laughing … he picked the music out, he edited this thing together, he was just pissing himself," Cruise said. "And he sent it to me, he's like, 'Okay, I get it, I get it.'"
'Tropic Thunder' was well-received by critics and fans
Jam-packed with Hollywood juggernauts including Robert Downey Jr., Jack Black, and Matthew McConaughey, Tropic Thunder was extremely popular. The film went on to gross over $195 million, according to Box Office Mojo, and both Cruise and Downey earned Golden Globe nominations for their performances.