Tom Cruise Is 'Too Old' for Action Movies, Says 'Jack Reacher' Author Lee Child
Time to make way for the younger generation? That's what Jack Reacher author Lee Child thinks. In a recent interview, the writer declared that Tom Cruise needs to retire from action movies, saying that he's "too old."  
 'Jack Reacher' fans weren't huge fans of Tom Cruise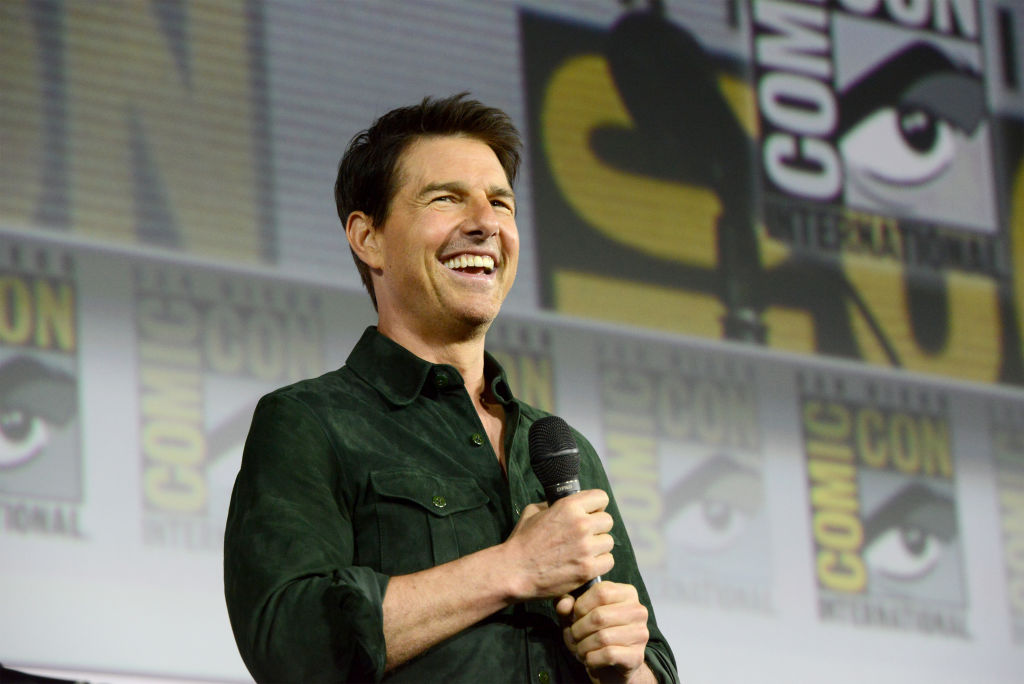 Child is the author of a long-running series of crime thrillers (24 books and counting) about Jack Reacher, an ex-military police officer. Since Child's first Jack Reacher novel was published in 1997, the books and the character have developed a loyal following of fans, who are known as "Reacher Creatures." And when those dedicated readers learned that Cruise had been cast as Reacher in a big-budget Hollywood adaptation of the 2005 book One Shot, they weren't pleased. 
While the Mission Impossible star might have been one of the most famous actors in the world, many felt that he was all wrong for the role of Reacher. Their main complaint was that Cruise was too short. In the books, Reacher is described as being 6 feet, 5 inches tall and weighing about 220 pounds. Cruise is 5 feet, 7 inches. 
"I've got tens of thousands of letters saying they didn't like Cruise because he's too small, basically," Child told the Guardian in 2018. "Part of Reacher's appeal is that he's very intimidating. Even without doing anything, if he walks into a room, people are a little bit uneasy. It was felt that, for all his virtues, Cruise didn't represent that. So the readers were cross from the beginning."
Cruise won't be starring in any more 'Jack Reacher' movies
Despite the grumbles, Cruise played Reacher in both 2012's Jack Reacher and the 2016 sequel Jack Reacher: Never Go Back. But his days portraying the character are behind him. Child revealed in 2018 that there would be no more Jack Reacher movies with Cruise, telling BBC Radio that he was working on a streaming reboot of the franchise.
"Cruise, for all his talent, didn't have that physicality," Child said at the time, adding that he liked the actor personally. "But ultimately the readers are right," he went on to say. "The size of Reacher is really, really important and it's a big component of who he is."
Now, Child says Cruise should give up action films altogether
In an interview with U.K. newspaper The Times published November 23, Child said that Cruise was reluctant to give up the Reacher role. But the writer stood by his decision to work on a TV series with a different actor. And he has some more career advice for Cruise, saying he should focus on different kinds of movies. 
"It sounds extremely patronizing but I think it's good for him," Child said about the Top Gun actor having to move on from Jack Reacher. "He's too old for this stuff. He's 57, he needs to move on, transition to being a character actor. He could get another 20 years out of it. He has the talent. He's a terrific guy, very considerate, good fun."
At the moment, there isn't any indication that Cruise will take Child's words to heart. He'll reprise his role as a Navy fighter pilot in 2020's Top Gun: Maverick and is set to star in two more Mission Impossible movies. A sequel to 2013's Edge of Tomorrow is also in the works.