Tom Cruise Once Skydived 3 Times in One Day for James Corden
Tom Cruise is known for being one of the most eccentric actors in Hollywood. Many entertainers have spoken about his unique personality, and several have told interesting stories about his intense persona. 
Actor and talk-show host Jame Corden experienced has enjoyed Cruise's personality on multiple occasions, most notably when the acclaimed actor skydived three times in one day. 
Tom Cruise jumped out of a plane three times in one day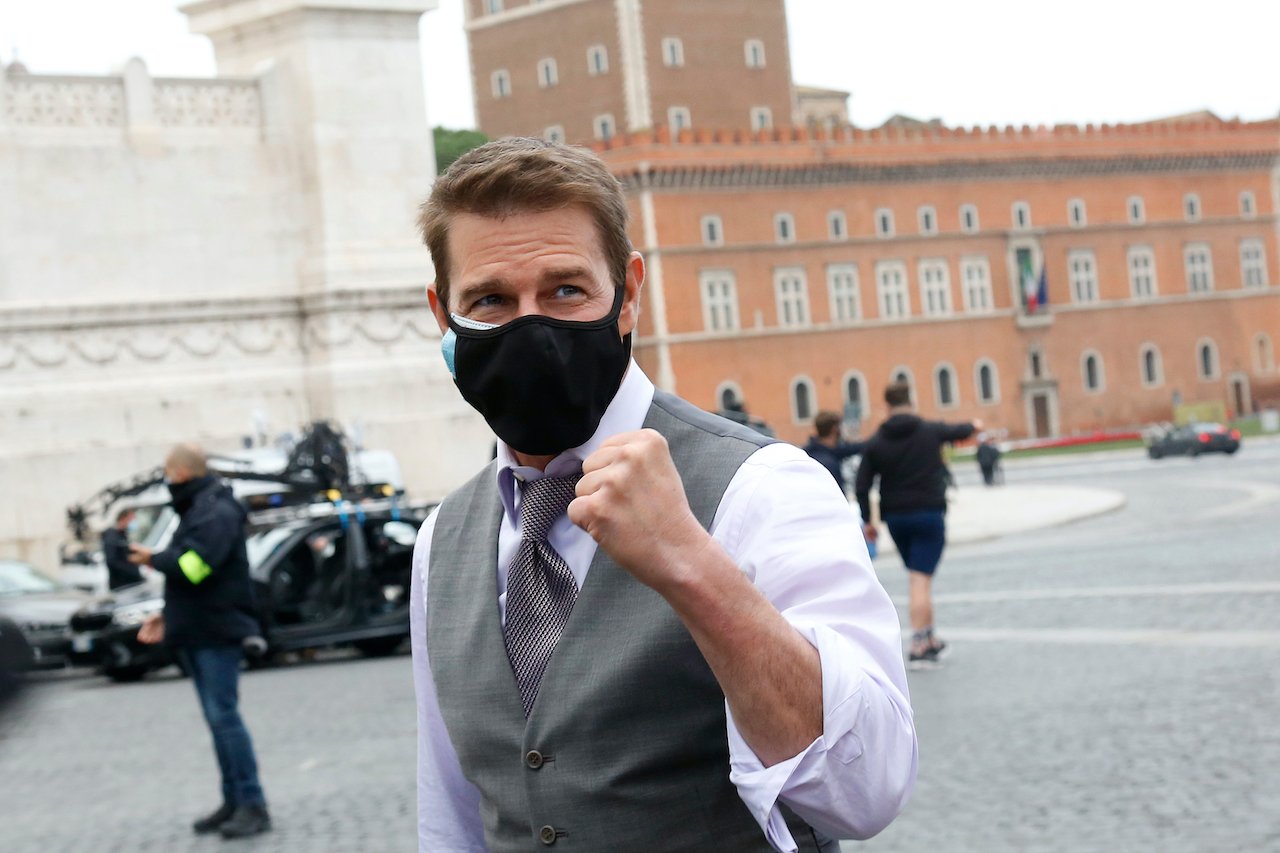 During an episode of The Late Late Show With James Corden, Cruise made Corden jump out of an airplane with him. However, Corden revealed that he had to skydive with Cruise twice during a resurfaced 2019 interview with Howard Stern.
"We did two jumps to sort of film it right, so we did back to back jumps," Corden said.
Even though Cruise and Corden jumped out of the plane twice together, Cruise had actually already done a separate jump prior to Corden's arrival. 
"We did back to back jumps, and Tom did a jump before I got there …" Corden said. "He's incredible, Tom prepped the guy I was gonna work with."
Apparently, Tom wanted to make sure the jump was as safe as possible for Corden. 
"He interviewed five people, himself, on the phone to pick who he felt was the best person for me to jump with. 
James Corden and Tom Cruise have a great working relationship
Cruise and Corden's relationship goes beyond jumping out of planes, though.
"We have a great relationship with Tom on the show," Corden said. "We've recreated his entire film career, we did a stupid thing in London where I had an idea for a new business …  a cruise boat on the River Thames called 'Tom's Cruise on the River James Corden.'"
Tom Cruise made James Corden crack a code to get his phone number 
On another occasion, Corden was invited to host a filmmaker's award ceremony in Las Vegas that was honoring Cruise. After a successful show, Cruise asked Corden to keep in touch, but Corden didn't think it was for real, as he didn't have Cruise's phone number. However, Cruise assured Corden that he'd get it to him.
"I went, 'Tom, you don't have to … I said, 'I know you're not lying, I know that you mean this, but don't worry about it, I'll get it."
Two days later, Corden's assistant told him that he had to go to his office's conference room, where a bunch of balloons that read 'Thank you' were waiting for him. There was also a box, which contained a cake in the shape of a telephone. The phone had odd symbols, instead of numbers, on each button, and Corden received a recording telling him he had to decipher the code. 
"I press play, and it says 'Your mission, should you choose to accept it, is to work out the code and call the number on your cell phone. This message will self-destruct in five seconds." 
James Corden figured out Tom Cruise's number 
It took Corden a while, but he eventually worked out the code that was on the cake. After he figured it out, he called the number and was happy to hear Cruise's voice on the other end of the line.