Tom Cruise Was So Obsessed With His Unborn Daughter That He Purchased a $200K Sonogram
Not as much media attention has ensued about Tom Cruise's daughter, Suri, of late, even though the media was once obsessed with her in the olden days of the late 2000s.
Her father, Tom Cruise, initially took pride and joy in her since it was his first daughter, other than adopting two kids with Nicole Kidman earlier. Unusually, though, he managed to bring a level of infatuation about Suri before she was even born.
One has to wonder what 14-year-old Suri Cruise thinks of this particular odd story about her father that goes back to 2006. Her birth was already controversial at the time due to Cruise's involvement in Scientology and Katie Holmes' willingness to go along with it all.
Tom Cruise spent a fortune on a sonogram machine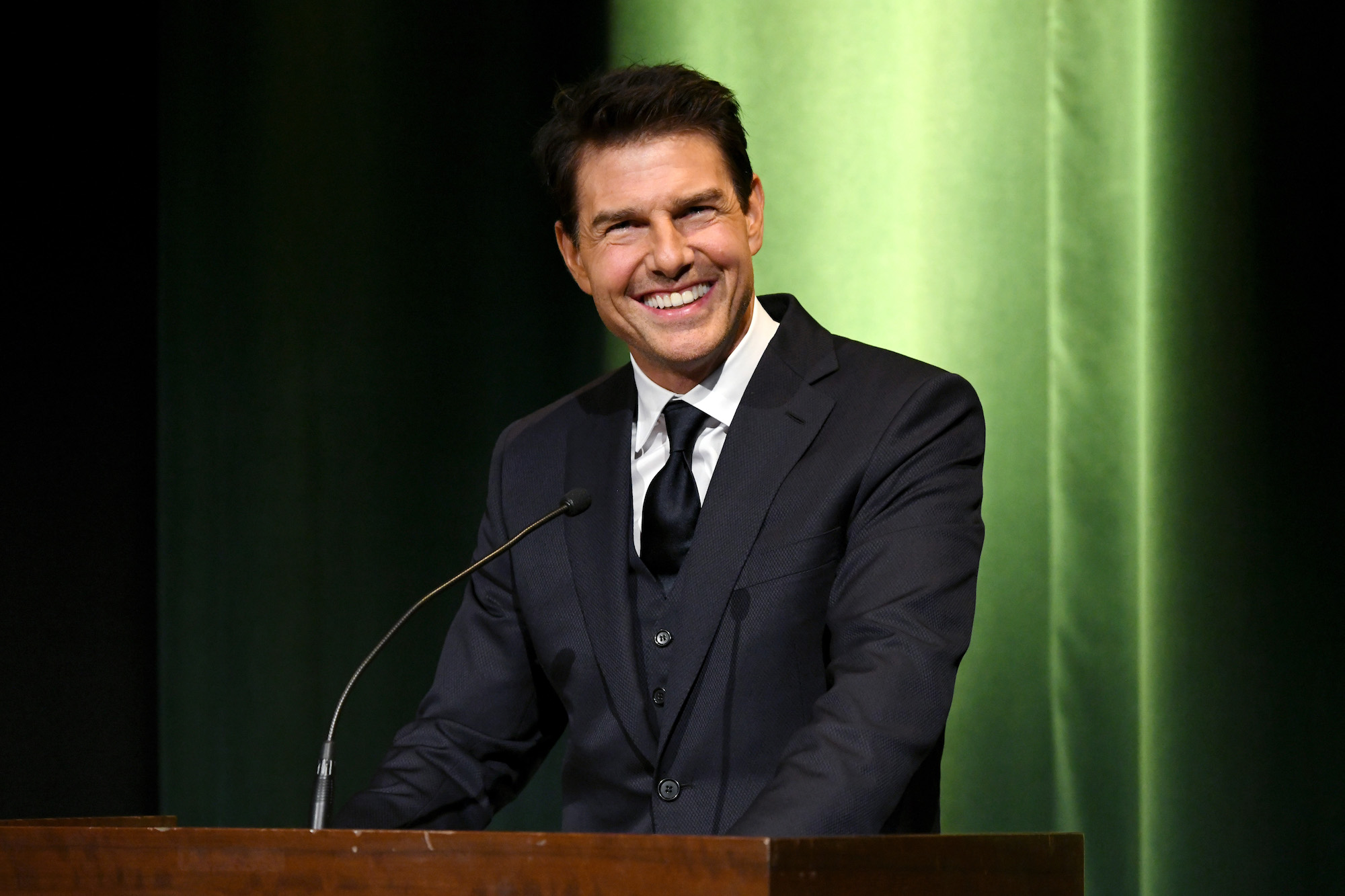 Many may not remember that when Suri Cruise was developing in Katie Holmes' womb, Tom Cruise could not wait to see his daughter. Over the last 20 years, many parents have had ability to look at sonogram images of their unborn children. Most of those parents are satisfied with just one image to look at before the birth takes place.
This was not enough for Cruise who wanted to see his child develop on a daily basis. So obsessed was Cruise in doing this, he was willing to spend a quarter of a million dollars on his own private sonogram machine, according to Best Life Online.
Whether this was some part of Scientology dogma or just a personal obsession for Cruise is worth looking at again. The most interesting thing is Cruise's purchase of the sonogram machine did have a happy ending rather than sticking the machine in a dusty closet after Suri's birth.
If only he and Suri continued having as good of a relationship as he did before she was even born.
Did Tom Cruise really watch his daughter develop until birth?
From all indications, Cruise did see Suri develop from the time she was a fetus on through to full development. He paid $200,000 for the sonogram machine, something unheard of at the time since even celebrities never bought sonogram technology for personal use.
Looking at it in perspective, there would be something magical being able to see the development of your unborn child over nine months. Most people never have that chance, if being lucky enough to maybe see one image of their unborn children from a hospital room.
At the time of Cruise's purchase of the sonogram machine, he reportedly did not know whether Suri was a boy or girl. Most of this was revealed to Barbara Walters during an interview on her The 10 Most Fascinating People of 2005 special.
During the interview, Cruise mentioned he would donate the sonogram equipment to a local hospital once Suri was born. Hopefully he lived up to that promise.
Tom Cruise and his daughter today
In recent years, the media have reported that Cruise refuses to communicate with Suri ever since the former and Katie Holmes divorced. Supposedly, it is due to Cruise's Scientology beliefs, per US Magazine, where parents have to shun children not part of the ministry. Some Scientology insist this is not really the reason for Cruise distancing himself from his daughter.
Whatever the reason is, one can only hope they will reunite eventually and not hold any ill feelings. How Suri feels about her dad once looking in on her as a fetus is anyone's guess.
Anyone displaying this much care and respect for their children should definitely be nurtured in life as well. With Suri looking like a combination of her dad and Katie Holmes, perhaps that will ironically happen on a film set someday.