Tom Cruise's 3 Marriages: Which Lasted the Longest?
Superstar Tom Cruise has made headlines for his abundance of starring roles as well as his personal life. Tying the knot three times, each to an actress, Cruise hasn't been romantically linked to anyone since his last divorce in 2012.
Fans of the Mission: Impossible star may not remember which wedded union of Cruise's lasted over a decade.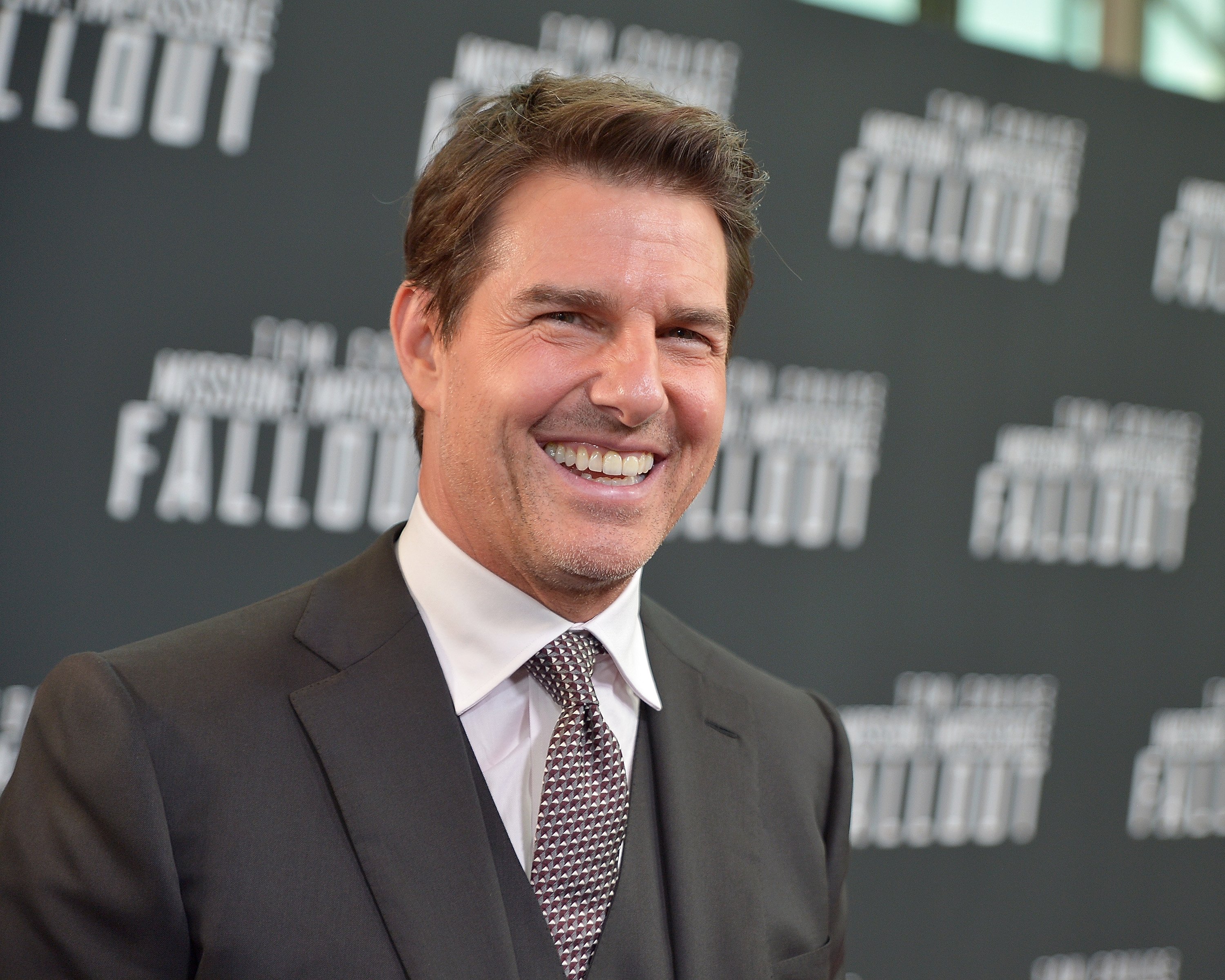 Mimi Rogers marries a rising star
In May 1987, the marriage of Cruise and actor Mimi Rogers took the public by surprise. The Top Gun star was 24 years old at the time and just starting his meteoric ascent to fame. Rogers, who appeared in films including Gung Ho and Someone to Watch Over Me, reportedly introduced Cruise to Scientology.
Though Rogers had her own list of movie credits, soon Cruise's star rose above hers. The Austin Powers actor denied rumors that Cruise's fame was the cause of their divorce in 1990. She took more issue with the focus on her being six years older than Cruise.
"The stardom wasn't really a problem," Rogers told the U.K. Telegraph in 2001 of their three-year-marriage. "What did annoy me, though, was the age thing. Some of the tabloids brought it up all the time, and exaggerated the gap between Tom and me. Every six months they seemed to add a year to my age. If Tom and I were still married, the tabloids would probably have me in my sixties by now."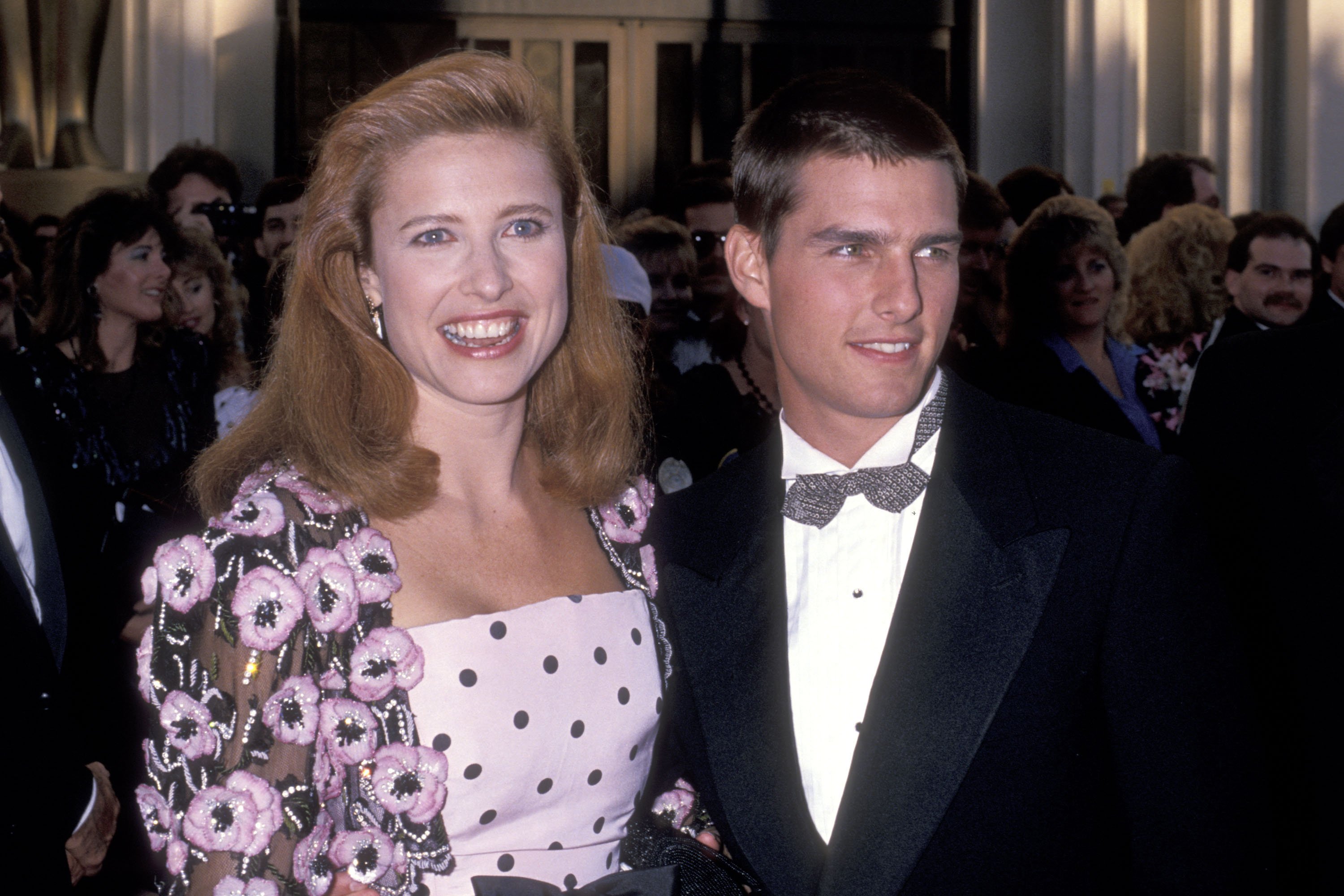 Tom Cruise meets Nicole Kidman on 'Days of Thunder'
Australian actor Nicole Kidman was just starting out in showbiz when she was cast for the 1990 film Days of Thunder. Starring opposite Cruise, Kidman made quite an impression on the Jerry Maguire actor and the two soon became an item. They headed to the altar on Christmas Eve in 1990 and were considered Hollywood's golden couple. Fans were stunned in 2001 when they announced their decision to divorce.
Kidman has denied the assumption that their split was due to her rejection of Scientology. "Tom is a Scientologist," the Oscar winner told Vanity Fair in 2002. "I'm not. I was introduced to it by him, and I explored it. But I'm not a Scientologist. I told Tom I respect his religion."
During their almost 11-year-marriage, the couple adopted two children – Isabella and Connor. In a 2012 interview, Kidman revealed her complete devotion to Cruise when they met and her devastation when they split.
"I fell madly, passionately in love," Kidman told DuJour magazine. "I would have gone to the ends of the earth for him. … It took me a very long time to heal. It was a shock to my system."
Now happily married to country star Keith Urban, Kidman has thrived both professionally and personally despite the highly publicized breakup.
TomKat goes public
After a whirlwind courtship, Cruise and Dawson's Creek alum Katie Holmes announced their engagement in 2005. The following year, the couple welcomed their daughter Suri. The Jack Reacher star was often vocal of his feelings for Holmes, sometimes making tabloid headlines due to the speed of their relationship.
"Here's the thing, you can't think about it in terms of what people are going to do or say," Cruise told MTV News in June 2005, according to E! Online. "It's 'I want to share my life with this woman. This woman is exceptional, she's special, she's extraordinary and I have great respect for her.' It's someone who's saying 'I've got nothing to hide, I'm happy.'"
Soon labeled as TomKat, the pair tied the knot in Italy in November 2006. Though they appeared to be Hollywood's happy couple, Holmes filed for divorce from Cruise in 2012. Following their split, the Logan Lucky star shared that she didn't want her time as Mrs. Tom Cruise to be her claim to fame.
"I don't want that moment in my life to define me, to be who I am," Holmes told People in October 2014 of her marriage to Cruise. "I was an actor before, an actor during and an actor now."
With Cruise's union to Kidman being the longest of the three marriages, the Risky Business star appears to be single for now.