Tom Cruise's Ex-Manager Explains Actor's 'Terrible Temper' Over Teen Magazines
'Top Gun' actor Tom Cruise's former manager explained how the actor had a 'terrible temper.' She detailed a troubling incident involving teen magazines.
Tom Cruise is one of the most famous actors in the world. His performances range from big action motion pictures to Oscar-nominated roles, such as in Jerry Maguire. However, all actors have to get their start somewhere. Cruise's former manager, Eileen Berlin, detailed her experience working with the up-and-coming actor. She described him as having a "terrible temper."
Tom Cruise is now one of the world's highest-paid actors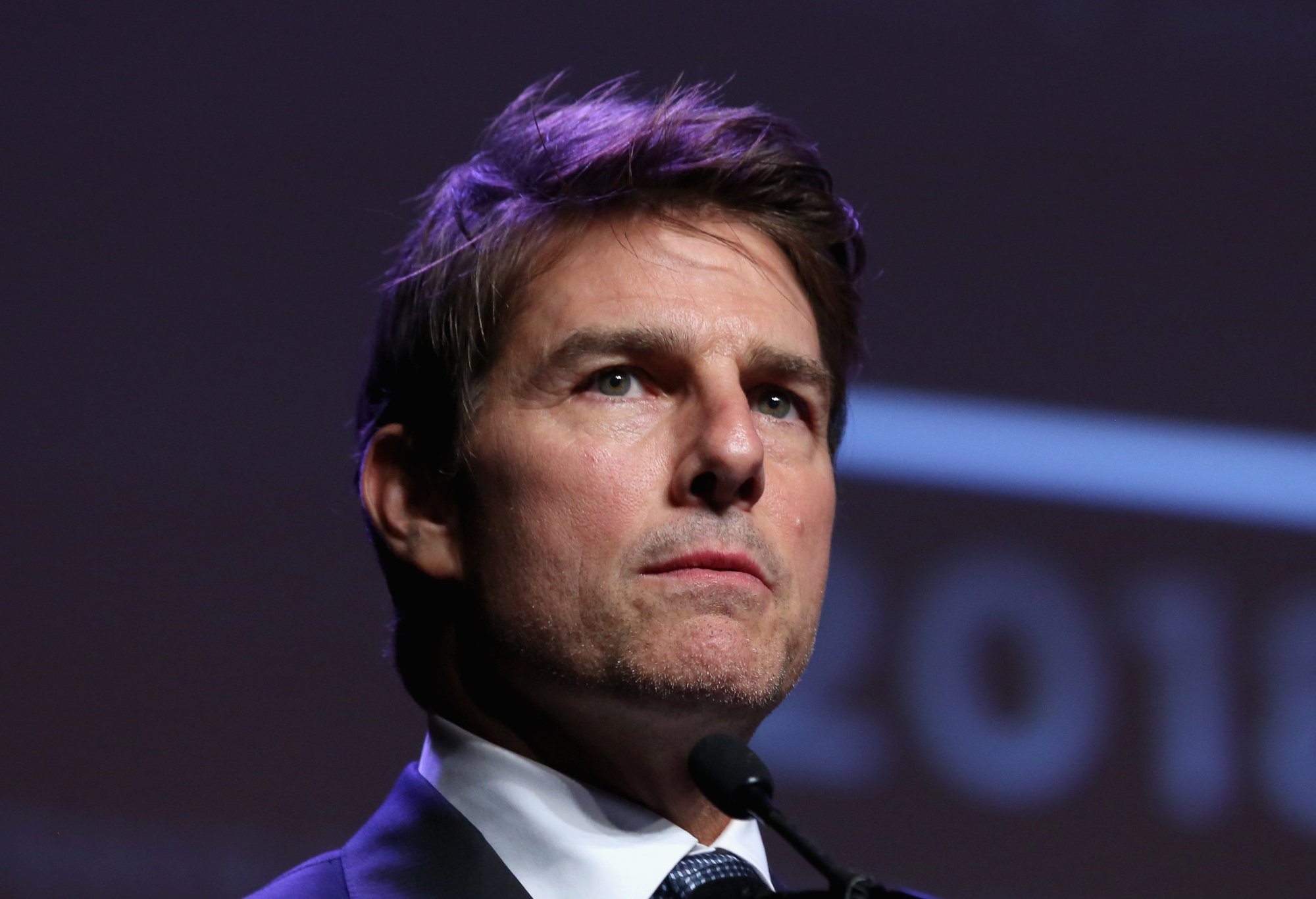 Cruise is one of the highest-paid actors of all time. His movies grossed over $10 billion over the course of his career, making him a legendary box officer earner. Cruise broke into the spotlight with the comedy film Risky Business and the famous 1986 film called Top Gun. He continued to put out huge blockbuster films, such as Edge of Tomorrow and War of the Worlds.
However, Cruise didn't limit himself to only movies with an abundance of explosions and gunfire. Rather, he diversified his work with more serious roles. He showed off his acting chops in Rain Man, The Color of Money, and Interview with the Vampire. Nevertheless, he continues to drive audiences to theaters around the world with his signature style.
Tom Cruise's ex-manager said that he had a "terrible temper" and was angry over teen magazines
The Daily Mail interviewed Berlin to talk about working with Cruise in an earlier iteration of his career. She was his first manager and they worked together until shortly after Top Gun. At this point, Cruise decided to move from New York to Los Angeles. However, Berlin explained that the actor had a "terrible temper."
"Tommy had a terrible temper," Berlin said. "He harbored a lot of anger at his natural father. He was moody and would get angry in a snap of your fingers. It was like something was smoldering and it would boil up and explode. I put it down to his insecurity."
Berline continued about Cruise: "I presented him with an album with all his publicity articles from teen magazines for his 19th birthday. He screamed, 'I don't want to be in the teen mags'. He had told me he considered himself an adult, not a teen idol. He threw the album hard at me and it hit me on the cheek."
'Top Gun: Maverick' and 'Mission: Impossible 7' continue a big blockbuster streak
Cruise continues to motivate himself to further expand his filmography. His most recent film was Mission: Impossible – Fallout. However, the coronavirus (COVID-19) pandemic pushed Cruise's next film, Top Gun: Maverick, multiple times. Nevertheless, audiences are excited to see what he's able to do with the classic film's sequel.
The actor has several projects set to hit theaters after Top Gun: Maverick. Cruise is working on Mission: Impossible 7 and Mission: Impossible 8, further expanding upon that huge action franchise. He's also attached to an untitled project that he's working on with director Doug Liman involving the SpaceX Project.