Tom Cruise's Former 'Mission Impossible' Co-Star Spills on Their 'Sort of Wet' On-Screen Kiss
When it comes to his appearance, Tom Cruise hasn't really changed at all in the last 30 years. Even though he's supposedly aged as much as everyone else, he looks almost just like he did when he was sliding across the floor in Risky Business. Cruise was one of many breakout 1980s "brat pack" stars, but his career is arguably the most successful. However, even though he's still a heartthrob, there are some things about Cruise's beliefs that fans can't get past. One of his costars came forward years ago and admitted that he made her uncomfortable on set.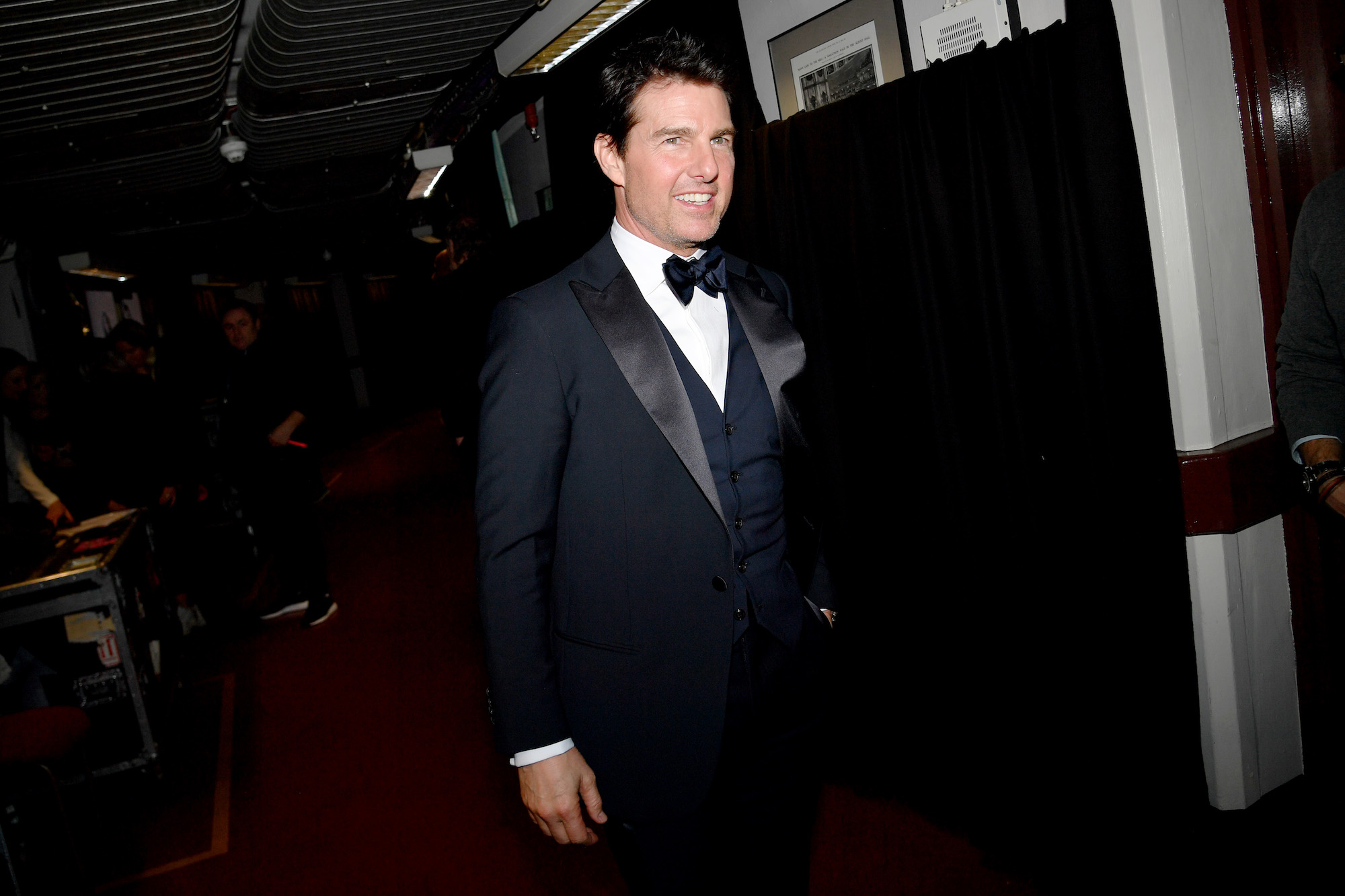 Tom Cruise is no stranger to making people uncomfortable 
Cruise's fervor for Scientology has caught him a lot of flack in the past. Some of his beliefs are odd, but fans could get past it. For example, he and his ex Katie Holmes followed a very strict Scientology protocol during the birth of their daughter Suri. Although Holmes was allowed to make as much noise as she wanted, no one else present could make a peep. Sure, that may seem odd to some, but when Cruise started to talk about his feelings regarding mental health he lost a lot of fans. 
Cruise went on television and pronounced that the use of antidepressants is unnecessary. He specifically attacked actress Brooke Shields, criticizing her decision to use antidepressants for her postpartum depression. Shields stood up for herself, and her comments made her a beacon of hope for many women dealing with the difficult mental illness. 
Tom Cruise's 'Mission: Impossible' costar Thandie Newton was "scared" of him 
Although Cruise tries hard to seem gregarious, he sometimes reveals a darker, more controlling side. His comments on antidepressants were likely a momentary lapse in his nice-guy facade. Thandie Newton, Cruise's Mission: Impossible costar, described seeing the same side of Cruise on set. "I was so scared of Tom. He was a very dominant individual. He tries super hard to be a nice person. But the pressure. He takes on a lot."
Newton doesn't have any hard feelings toward Cruise, even though he sometimes made her feel "scared" on set because Cruise pushed her "into a place of terror and insecurity." But Cruise's on-set attitude wasn't the only thing Newton didn't like about working with Cruise.
She also hated their on-screen kiss. As Newton put it, "Kissing Tom Cruise was slightly icky and sort of wet," according to Elle. But she doesn't blame Cruise for the bad kiss, either. Newton says that because of how kisses look on-screen, they become more about positioning than about having a nice kiss. "It's so clinical, you're thinking more about whether or not you're squashing him than kissing him."
This wasn't the only time Thandie Newton had problems with an on-screen kiss 
Cruise wasn't the only star that Newton didn't like kissing. Although no other stars have complained about kissing Cruise, Newton has complained about kissing other stars, according to NBC, so it's possible she just isn't into on-screen kissing at all. In 2008, Newton starred in the Guy Ritchie film RocknRolla with Gerard Butler. The Scottish star hasn't gotten many complaints about his looks, and there are certainly many fans who would be happy to kiss Butler, on-screen or off. But Newton wasn't one of them. 
During filming, Butler apparently had a cold. Newton did not want to kiss Butler, and he didn't blame her. According to Butler, "I'd had a bad throat infection, and it wouldn't have been fair on Thandie for me to kiss her. So Guy went, 'Right, we'll do it like this – get in there and undo her zip!'" Richie found a way to get the shots he needed without Newton and Butler actually kissing, and Newton did not get sick.