Tom Cruise's Rule About Being Filmed Running Without Co-Stars Was Broken by This Actor
Multiple stars have talked about working with Tom Cruise. They've claimed the Mission Impossible star is really intense and even has a rule about when he'll film with other co-stars. One actor claimed she convinced him to break his rule.
Tom Cruise does a lot of his own stunts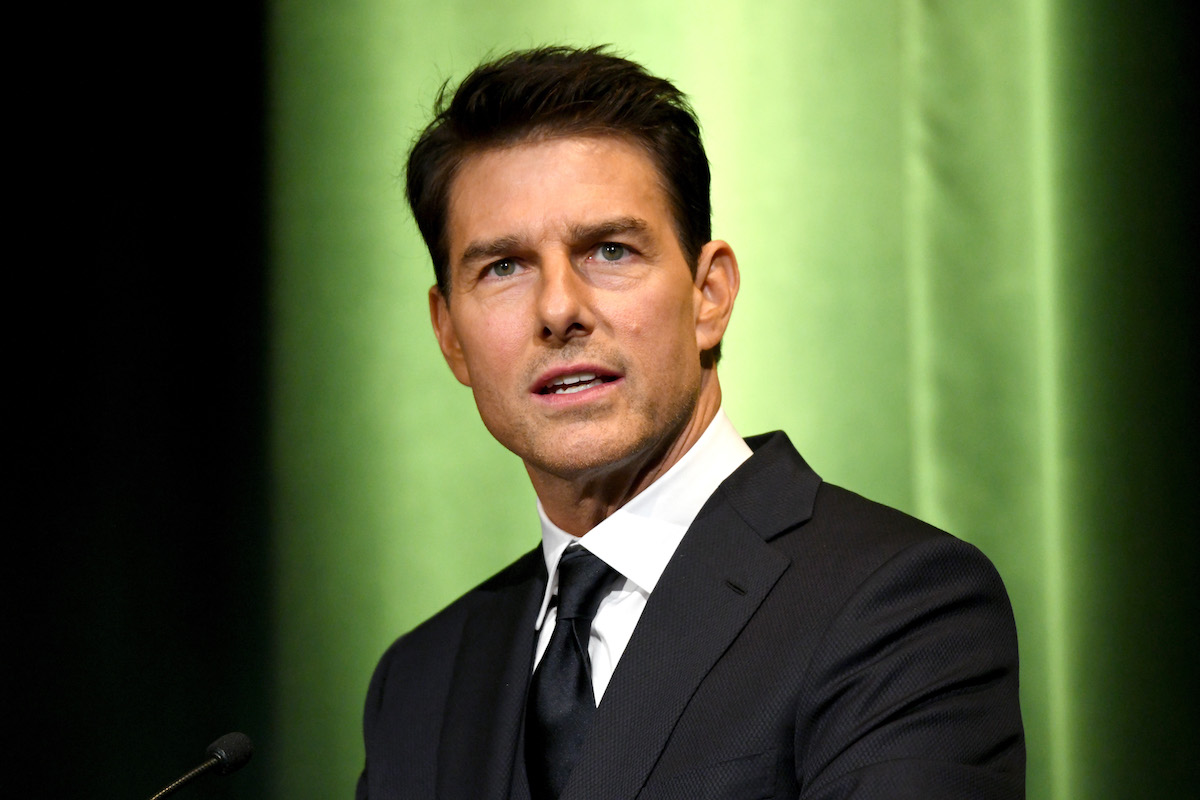 RELATED: Leah Remini Says Tom Cruise 'Has Gotten Away' With Being a 'Nice Guy'
The actor has starred in many action movies in his career. He has built a reputation of doing his own stunts. He's also known for his running scenes.
"Of course, if it's a Tom Cruise movie, you've gotta have Tom Cruise running," Christopher McQuarrie, the producer of Fallout, said according to Bustle.
Cruise did hurt himself while filming Mission: Impossible 6 and he broke his ankle. The production of the movie was put on hiatus so he could heal. McQuarrie claimed doctors told Cruise, "It'll probably be nine months before you run, if you ever run again."
He did do the running scene five months later. Apparently Cruise takes his running scenes very seriously and an actor claimed he has a rule against co-stars running with him.
Annabelle Wallis said she got Cruise to break his rule
RELATED:10 Movie Couples Who Hated Each Other in Real Life
Annabelle Wallis worked with Cruise on the movie, The Mummy. She claimed the star had a rule against running with other people on-screen.
"I got to run on-screen with him, but he told me no at first. He said, 'Nobody runs on-screen [with me],' and I said, 'But I'm a really good runner,'" Wallis told The Hollywood Reporter.
She figured out a way to prove herself. "So, I would time my treadmill so that he'd walk in and see me run," the actor said. "And then he added all these running scenes. So, that was it. It was, like, better than an Oscar. I was so happy! I was so happy that I got to run on-screen with Tom Cruise."
Wallis isn't the only person to recently talk about working with Cruise. Someone else talked about the pressure Cruise is under on the set of his movies.
Thandie Newton said she was scared of him
RELATED:The 5 Worst Reviewed Tom Cruise Movies Ever
Thandie Newton recently talked about working with Cruise on Mission Impossible 2. She was open about her experience with Vulture.
"I was so scared of Tom," she said. "He was a very dominant individual. He tries super hard to be a nice person. But the pressure. He takes on a lot."
She said things got tense when a scene between them wasn't working. "So this scene was happening, and Tom was not happy with what I was doing because I had the sh*ttiest lines, and he gets so frustrated," Newton said.
Cruise had the idea they should try switching their lines. "It just pushed me further into a place of terror and insecurity. It was a real shame. And bless him. And I really do mean bless him, because he was trying his damnedest… He wasn't horrible. It was just — he was really stressed," she said.
It sounds like Cruise takes on a lot when filming his movies. Part of that includes doing his running scenes mostly alone.