Tom Felton Called Alan Rickman and Ralph Fiennes 'Menacing'
Unlike many of his fellow castmates, Tom Felton wasn't familiar with the Harry Potter books prior to auditioning for the movies. Instead, it was his agent who encouraged him to try out for the film. In fact, Felton was so unfamiliar with the books, that when he was asked about his favorite scene, he merely copied the answer of another actor. But despite his lack of knowledge regarding the wizarding world, he still earned a spot in the Harry Potter cast.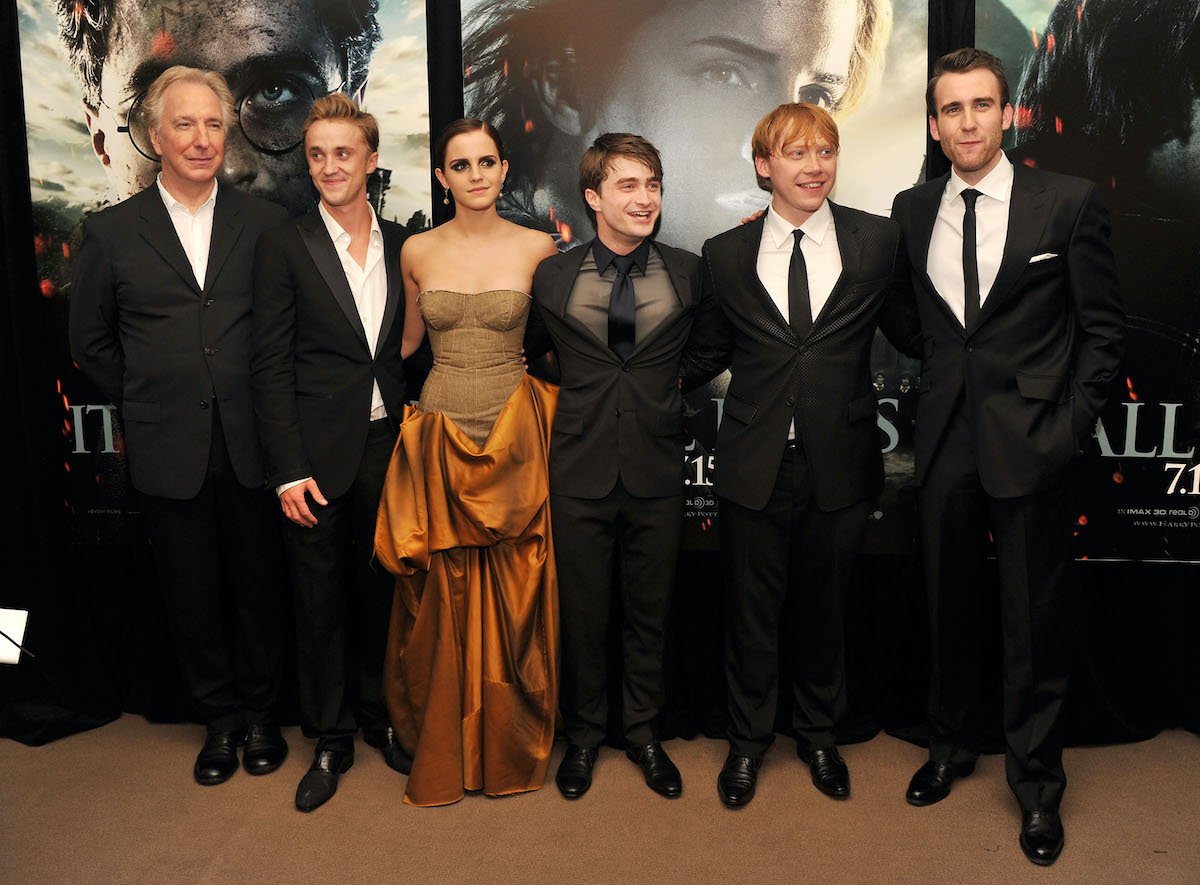 Tom Felton could have played Harry Potter instead of Draco Malfoy
Because Felton did such an amazing job of bringing Draco Malfoy to life, it's hard to imagine him in another role. However, Chris Columbus (who directed the first two Harry Potter movies) actually had Felton audition for the starring role. The actor received a black wig and a scar prior to reading for The Chosen One. And while Felton did a great job, ultimately Columbus liked him better as Draco.
Felton has shared that he wouldn't have wanted to play anyone else in the franchise. He loved the opportunity to portray "a baddie" because he's long since appreciated villains. Furthermore, playing Draco gave the actor the opportunity to work closely with the talented actors who portrayed Lord Voldemort and Severus Snape.
The 'Rise of the Planet of the Apes' star called his fellow castmates menancing
"I'm such an admirer," Felton shared with Collider. "I am an admirer of villains, especially working with so many great ones. I mean Alan Rickman and Ralph [Fiennes] are really…it's taken me a good seven years to pluck up the courage to talk to them and even now I still find them menacing. Even as charming and lovely as they are."
Continuing on, Felton sang Fiennes and Rickman's praises. The actor was particularly transfixed by how his fellow castmates were able to transform into their character with ease. According to Felton, the actors embodied their characters so much, it was difficult for him to see them in normal settings.
Felton's 'Harry Potter' castmates gave mesmerizing performances
"It's not even 'starstruck,'" Felton shared about his Harry Potter castmates. "It's actually terrified, genuinely. These – Ralph or Alan, just for example, they're lovely charming people, and yet when they roll cameras they literally go psycho in front of your eyes. It's quite something to behold. I don't know what's more weird, actually seeing Ralph being Voldemort with the wand and everything, or seeing him off set dressed in white with a green cloak, talking about east enders last night, or something like that. Whatever it was, it was even more bizarre seeing him as a muggle."
Clearly, Felton had tons of admiration for his fellow cast members along with a healthy dose of fear. But considering Rickman and Fiennes gave outstanding performances in the Harry Potter franchise, we see why Felton felt this way.