Tom Hanks Can't Believe These Tom Hanks Movies From the '80s Are Now 'Cult Classics'
Today, there is little debate about Tom Hanks' classic movies. He won Oscars for Philadelphia and Forrest Gump. Movies like Big, A League of Their Own, Apollo 13 and Saving Private Ryan are all time favorites. A lot of people like his string of '80s comedies, too. No one is more surprised by that than Hanks himself.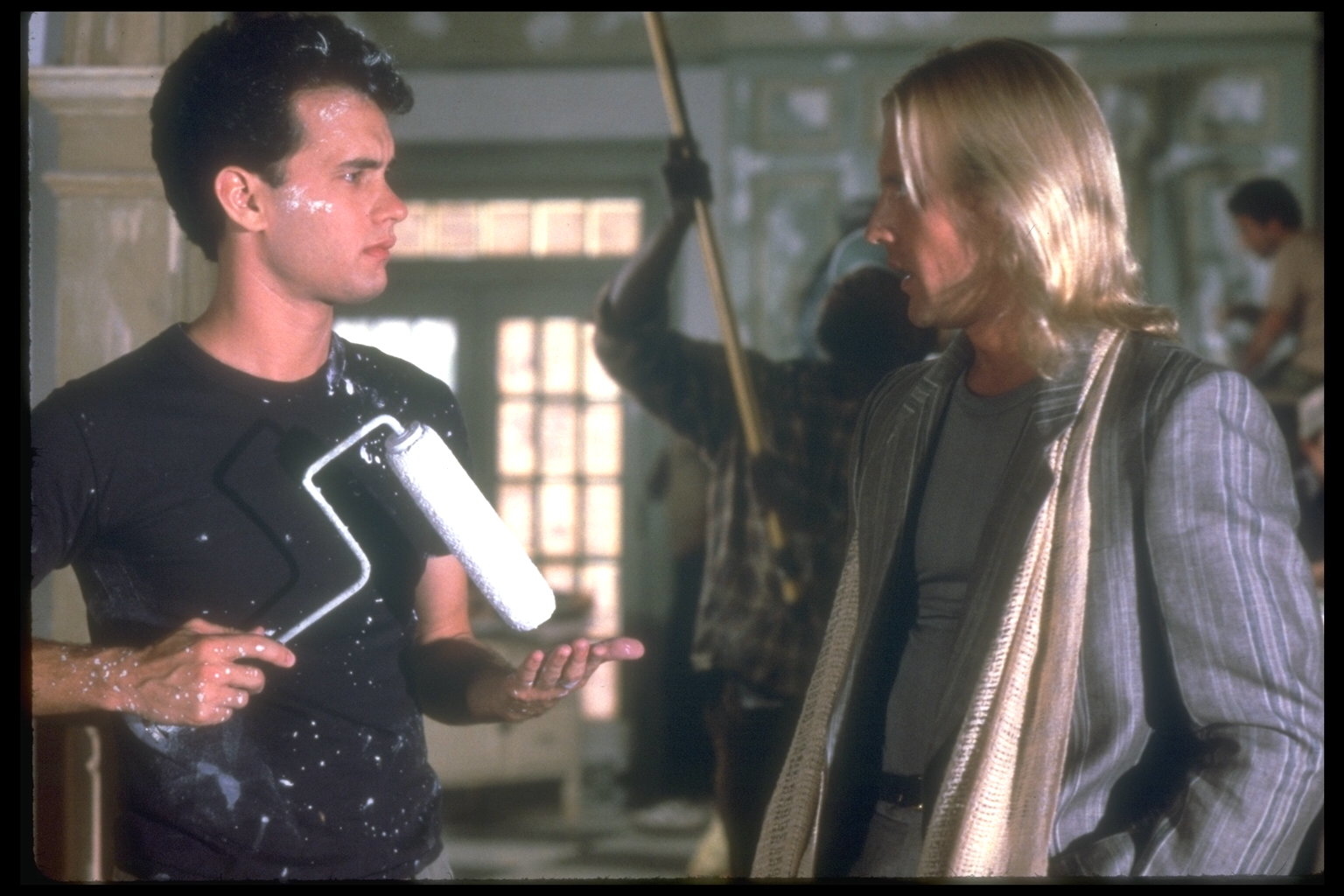 Hanks was a guest on the Smartless podcast on Oct. 31. While sharing stories about his early career with hosts Will Arnett, Jason Bateman and Sean Hayes, Hanks discussed his early movie career. Here's what he has to say about movies now considered 'cult classics.'
Tom Hanks had a rough patch after 'Splash'
Splash was a big break for Hanks. After his TV series Bosom Buddies, Hanks got to play a leading man in a romantic comedy. He played a New Yorker who fell in love with a mermaid (Daryl Hannah). Splash was a beloved hit, but then Hanks followed it up with some comedies that were less so.
"Splash was well reviewed and I don't think I had another decent review for about, I don't know, six or seven films," Hanks said. "Now you read about them and they're 'cult classics.' What? They're a cult classic now? Didn't happen back in the day."
The 6-7 Tom Hanks movies after 'Splash'
So, let's look at the six or seven movies Hanks made after Splash. Bachelor Party may legitimately be a cult classic. You can imagine any groom enjoying the cinematic debauchery before his upcoming nuptials. It also starred the late Tawny Kitaen as Hanks' fiance.
The Man with One Red Shoe had Hanks mistaken for a corrupt CIA contact. Great idea, but it wasn't very funny. Volunteers teamed Hanks with John Candy and his future wife, Rita Wilson. Hanks played a pampered Yale grad who joins the Peace Corps. to evade debt collectors. Also a funny idea that fell short, but maybe people are revisiting it to see Hanks and Wilson together. 
The Money Pit is a funny movie that's pretty relatable to any homeowner. Hanks and Shelley Long buy a house whose remodeling proves nothing but trouble. Nothing In Common was Hanks' first opportunity for a more serious dramedy as Jackie Gleason's son. Though it wasn't as acclaimed as Big, Philadelphia or Forrest Gump, there's probably some good heart in there. 
Every Time We Say Goodbye is a mystery. It was maybe Hanks' first war movie. He played a WWII pilot in love. It's also undoubtedly his least seen movie, so maybe it's a gem. Then Dragnet was a solid studio comedy. Remaking an old TV show as a comedy would work for 21 Jump Street and Starsky & Hutch decades later. Even without Dragnet, a buddy cop movie with Hanks and Dan Aykroyd may not be a classic, but it's good fun. Hanks' next movie would be Big.
Credit where credit is due for those 'cult classics'
Hanks has perspective, and a sense of humor, about his older movies. He still had to work and not every movie turns out. Big didn't immediately send Hanks to the big leagues either. He followed that with Punchline, The 'Burbs, Turner & Hooch and Joe Vs. the Volcano. Joe was a misunderstood classic, but Hanks once said he doesn't consider any of them underrated. However, he told Arnett, Bateman and Hayes he had nothing against the people who made those early movies.
"I don't want to discount some of the great stuff," Hanks said. "I met great people and we actually did some really funny stuff that really did work. It was always fun to do."
Source: Smartless podcast