Tom Hanks Disses 'The Da Vinci Code' Movies, Calls Them Cynical, Commercial 'Hooey'
Tom Hanks had some scathing words about 'The Da Vinci Code,' which he said were only made as commerce
Tom Hanks has been in so many movies throughout his career, but he hasn't appeared in many franchises. Other than Toy Story, the only other franchise he has appeared in is the Da Vinci Code movies. While this series certainly has its fans, Hanks may not be one of them. Tom Hanks had some provocative things to say about the Da Vinci Code movies, calling them a bunch of "hooey". 
Tom Hanks plays Robert Langdon in 'The Da Vinci Code' movies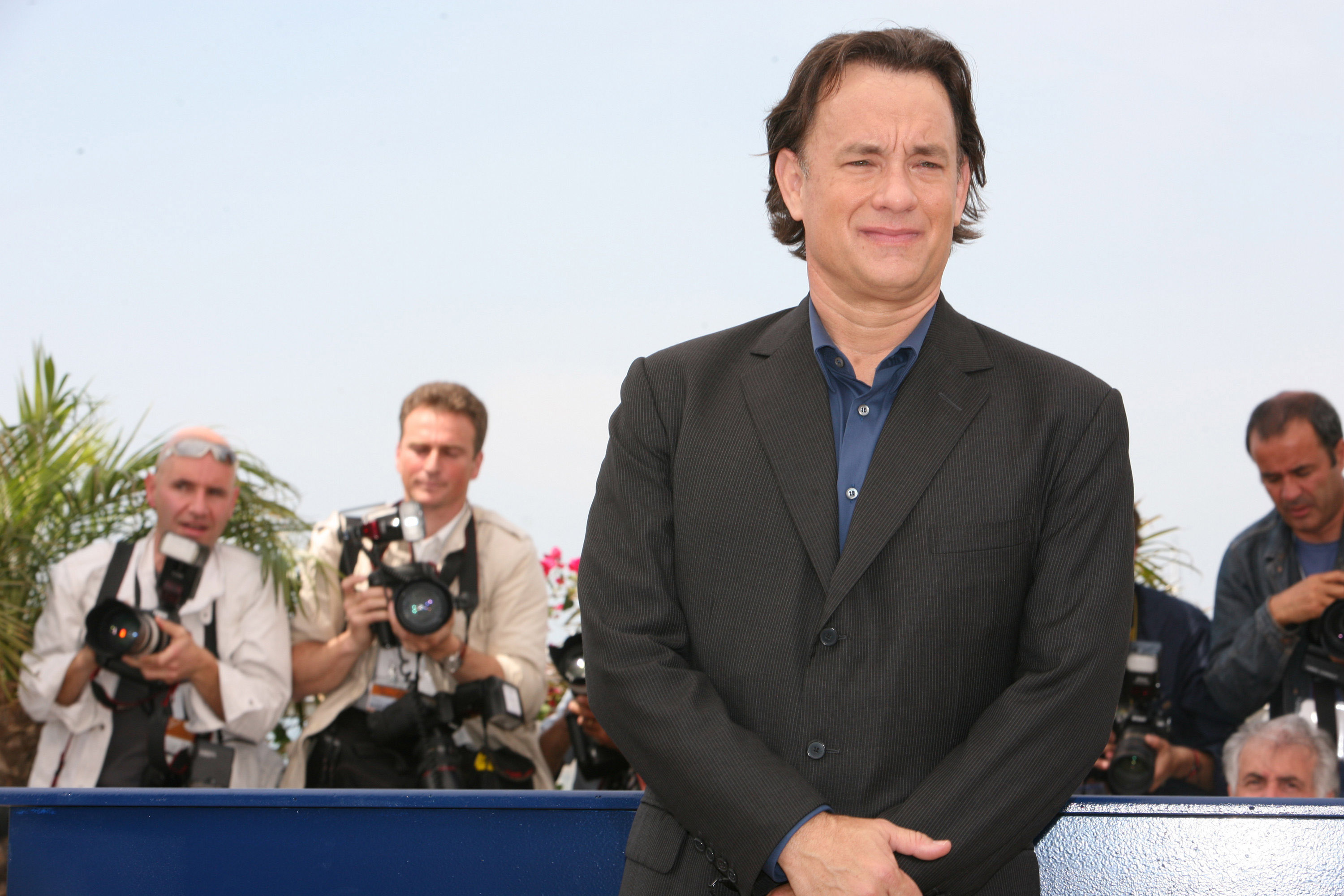 The Da Vinci Code movies began in 2006 when the adaptation of Dan Brown's famous novel was released. The Da Vinci Code follows a similar story to National Treasure where a mystery is uncovered by using historical documents and art. Tom Hanks starred as Robert Langdon, a Harvard professor of religious symbology who investigates mysterious crimes in these movies. 
The movie didn't do enough to win over critics and audiences, but it made over $200 million at the box office, meaning a sequel was underway. The sequel, Angels & Demons, received similar reviews, but also was a success at the box office. It wasn't until Inferno flopped that the studio got the hint that these movies weren't working for many audiences. Despite having talent behind the camera with director Ron Howard, these movies never managed to become a popular series. 
Tom Hanks calls these movies commercial 'hooey'
In an interview with The New York Times, Hanks claimed that he is not a cynical person. However, when the subject of The Da Vinci Code series came up, Hanks said that these movies were very cynical and he admitted that they were only made to make money. 
"Oh, God, that was a commercial enterprise," Hanks exclaimed. "Yeah, those Robert Langdon sequels are hooey. The Da Vinci Code was hooey. I mean, Dan Brown, God bless him, says, Here is a sculpture in a place in Paris! No, it's way over there. See how a cross is formed on a map? Well, it's sort of a cross. Those are delightful scavenger hunts that are about as accurate to history as the James Bond movies are to espionage. But they're as cynical as a crossword puzzle."
Tom Hanks says that while these movies are cash grabs, there can be good cash grabs that provide diversions for audiences. However, after Inferno was panned by critics, Hanks realized these movies weren't "good commerce."
"All we were doing is promising a diversion," Hanks said. "There's nothing wrong with good commerce, provided it is good commerce. By the time we made the third one, we proved that it wasn't such good commerce."
Hanks is starring in the upcoming 'Elvis' biopic
While Tom Hanks doesn't do many franchise movies such as The Da Vinci Code, his next role is in a movie with a large budget. The actor is starring in Elvis, the biopic about the rockstar by director Baz Luhrmann. Hanks stars as Colonel Tom Parker, Elvis' (Austin Butler) shady agent who discovers the singer at a young age. 
Other notable upcoming movies for Tom Hanks include Disney's Pinocchio remake and Wes Anderson's next film, Asteroid City. Elvis arrives in theaters on June 24. 
RELATED: Tom Hanks Feared His Friendship With Steven Spielberg Would Be Ruined Because of 'Saving Private Ryan'