Tom Hanks Felt a 'Lack of Purpose' After Conclusion of 'Toy Story' — 'It's Like When Your Kids Leave the Home'
Tom Hanks' connection to Toy Story will always be special. Having played Woody in all four of the Toy Story films, he's been a major part of the franchise for nearly 25 years. 
Hanks himself recently revealed that he'd become so attached to the franchise that he felt he 'lacked purpose' after finishing Toy Story 4.
Tom Hanks knew 'Toy Story' was something special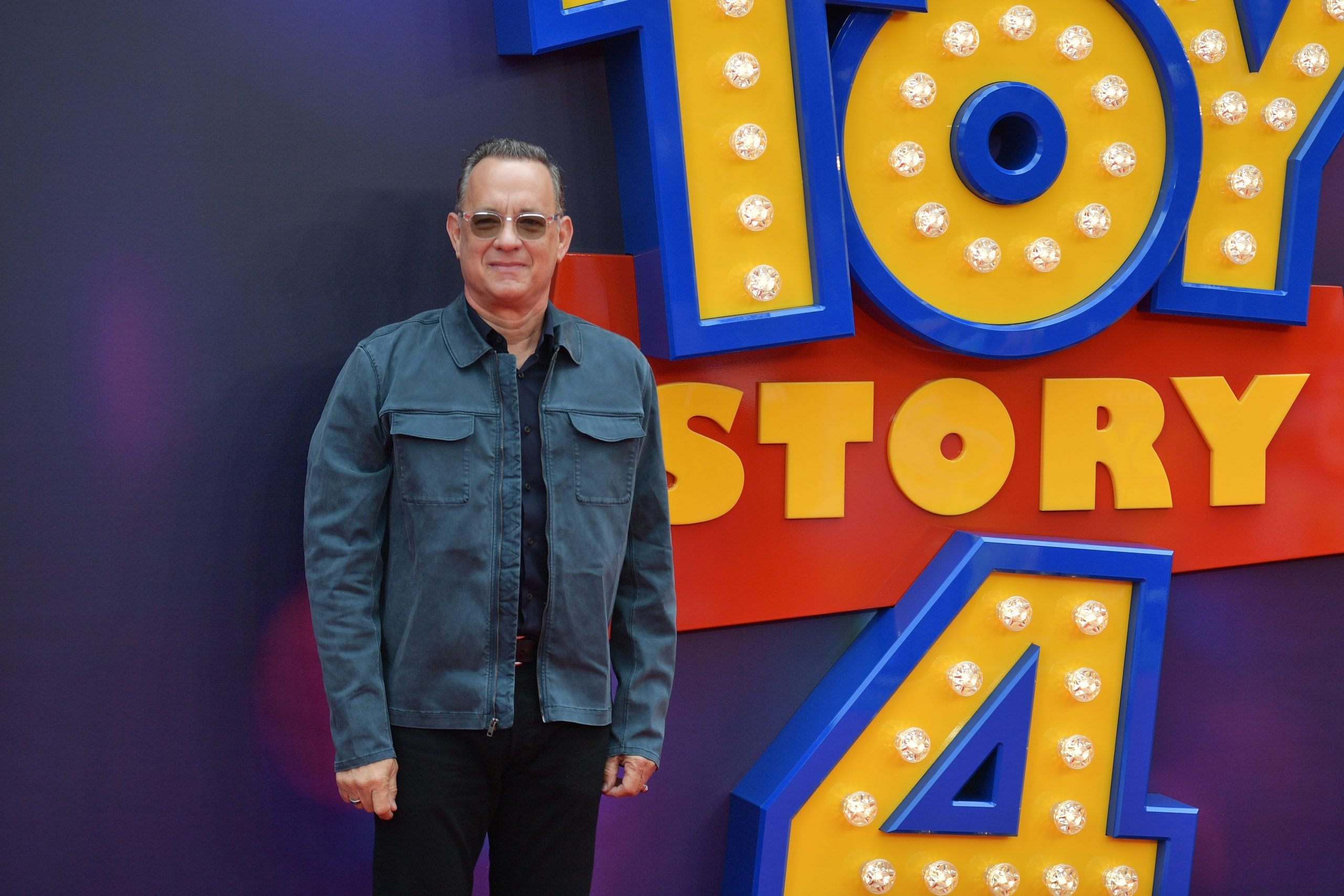 Toy Story was a cutting-edge animated feature that was far ahead of its time. Although Hanks and the crew were exploring uncharted territory with the movie, they all knew they were working on something big. 
"We did the first Toy Story 25 years ago," Hanks told Graham Bensinger. "It was in the '90s, we had come in just to take part in this new brand of animation—a new process of animation in a pretty hip story. And everybody has had a toy that they brought to it real-life characteristics—I know I certainly did. And so I thought there was just a beautiful amalgam of real human emotion by way of the logic of the toys. We were part of some kind of like masterpiece, some sort of like, benchmark in the industry and in the art of animation. And we knew it …" 
Tom Hanks felt like he 'lacked purpose' after 'Toy Story' ended 
After the massive success of the first Toy Story film, Hanks stuck with the franchise, producing three more films. Providing the voice of Woody, Hanks was a central character in the movies and played a big role in their success. 
Over the years, Hanks' attachment to the franchise grew. When the fourth—and final—film wrapped in 2019, he struggled to let go of everything the team had accomplished. 
"It's like when your kids leave the home," Hanks says. "They've been growing up in the same bedroom all their lives, and now they're gone and it's not going to be their bedroom anymore. I said to my wife, I said, 'Something grand has finished. We have finished something.' And not only was there a bit of a post-creative depression that Toy Stories were done, but there was also a sense of how complete an experience it was. … The hardest physical work I've ever done as an actor has been the recording of those movies."
Tom Hanks had an 'out of body experience' while creating 'Toy Story 4'
Hanks' connection to the Toy Story franchise was more than just emotional. He revealed that while producing Toy Story 4 his experience became spiritual, citing an "out of body" moment while recording his final lines. 
"… That last day, I actually—I did. I was recording something, recording the last lines, and I felt myself rising up and I saw myself in the studio. And that's—when that happens, that's one of the great blessings and curses of being an actor. You have to work so hard in order to defeat the self-conscious that you feel as a human being, but then as an artist, you end up seeing yourself as part of this great artistic process. And it ends up being a spiritual moment." 
Toy Story 4 went on to be a huge success, grossing over $1 billion at the box office, according to Box Office Mojo.