Tom Hanks' 'Greyhound': Will Apple TV+ Users Pay Extra Fees to Rent the New Movie?
Viewers want to know how much it will cost to stream Tom Hanks' 'Greyhound' movie on Apple TV+ when it is released.
Greyhound, Tom Hanks' new film, was acquired by Apple TV+ on May 19, 2020. The film is the first major non-animated movie to be released directly to a streaming service, instead of in theaters due to the coronavirus (COVID-19) pandemic.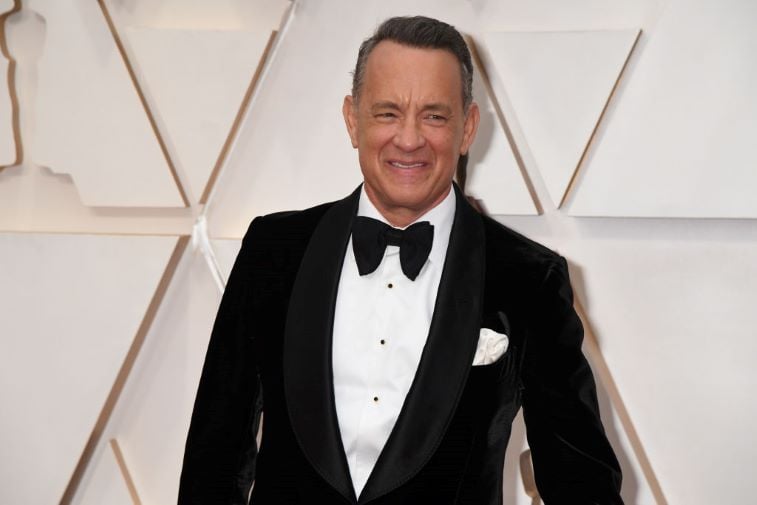 Tom Hanks' 'Greyhound' sold to Apple for $70 million
The Tom Hanks World War II movie, Greyhound, was set to release in theaters on June 12, 2020, ahead of Flag Day and the following Father's Day weekend. However, many theaters across the world might remain closed in June due to the coronavirus. Instead of holding the film for a later release date, Sony sold it to Apple for $70 million for 15 years of streaming rights.
Hanks approved the deal, as he was one of the first celebrities to contract the coronavirus in Australia on March 11, 2020. Sony did remain the rights to distribute the movie in China, where it can still be released in theaters. 
Greyhound is the first major film to go straight to streaming besides the animated Trolls World Tour and Scoob.
Will Apple TV+ users pay an additional fee to rent Tom Hanks' 'Greyhound'?
To watch Trolls World Tour and Scoob, viewers pay $19.99 for a 48-hour rental. Fans worry they might have to pay the steep rental fee for Greyhound on top of the Apple TV monthly fee. However, no additional streaming service fee was released for the movie, yet.
Apple TV+ charges a monthly fee of $4.99 a month in the U.S, with a seven-day free trial. Users also have the option of an annual subscription for $49.99. Customers who purchase new iPhones, iPads, Macs, and Apple TV products can get Apple TV Plus free for a year.
Apple may hope to draw new users to the streaming service by offering the movie free with a subscription. The $70 million that Apple paid for the film does cover the $50 million it cost to produce it. 
What did Hanks' previous movies gross at the box office? 
Hanks starred in many massive hits including the Toy Story series of movies, Forrest Gump, The Da Vinci Code, Angels & Demons, Saving Private Ryan, and Castaway to name a few. All of Hanks' top 15 movies grossed over $200 million worldwide at the box office, according to Forbes. So, it does come as a surprise that his latest film would gross only $70 million. 
Greyhound was only the fourth movie that Hanks wrote. In 2011, Hanks wrote, directed, and produced the film Larry Crowne. That movie had a $30 million budget and grossed $72 million at the box office. 
The most recent movie that Hanks starred in was A Beautiful Day in the Neighborhood in 2019, which had a budget of $25 million and grossed $67.8 million. Although both movies had smaller budgets than Greyhound, they made about the same as the $70 million that Apple paid. 
It is plausible that Apple does not plan to make users pay any additional fee to stream Greyhound when it is released.