Tom Hanks Height: How Tall Is 'America's Dad'?
Tom Hanks' height is rarely an issue in his movies. Hanks has been famous since the '80s. His career evolved from goofy leading man in comedies to Oscar-winning dramatic actor. Hanks starred in classic movies for multiple generations, leading many to wonder: How tall is Tom Hanks?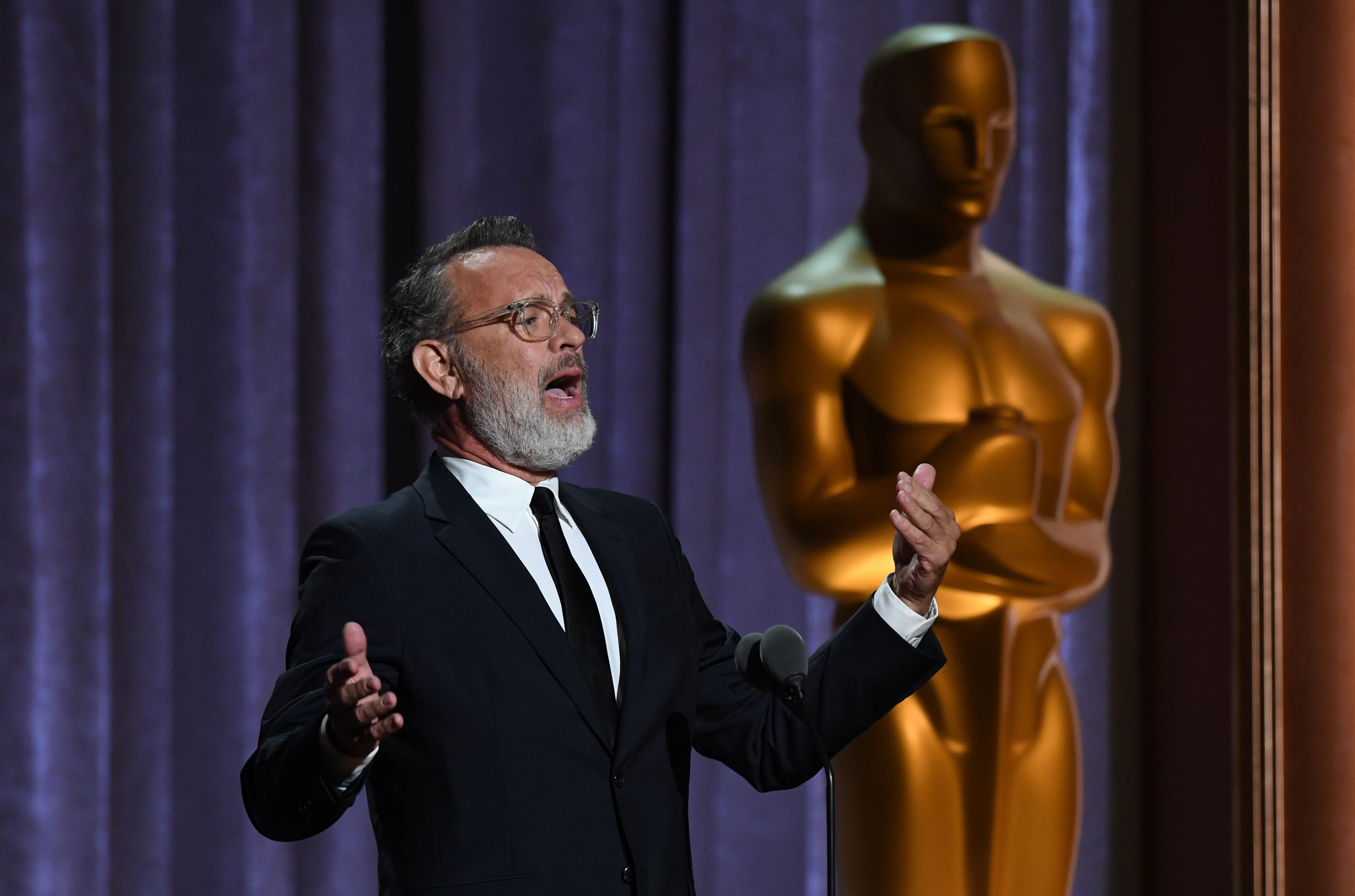 Tom Hanks' height 
Most sites like Healthy Celeb and IMDB say Hanks is an even six feet tall. Celeb Heights lowers him to 5'11". That puts him above average height for a movie star, though most of the roles he plays are more everyman than matinee idols. 
Tom Hanks in comedies 
Hanks' big break was the TV series Bosom Buddies. He costarred with Peter Scolari as a pair of roommates who dress up as women to land an apartment. Scolari was 5'7" so Hanks was the muscle of the duo.
The big screen came calling in Splash. Hanks' love interest was the mermaid Daryl Hannah. Hannah stood at 5'10" and that's without the tail, but she wouldn't be his tallest costar. Bachelor Party would pair Hanks with the statuesque Tawny Kitaen, who stood at 5'7". More comedies like The Man with One Red Shoe, Volunteers, The Money Pit and Dragnet followed.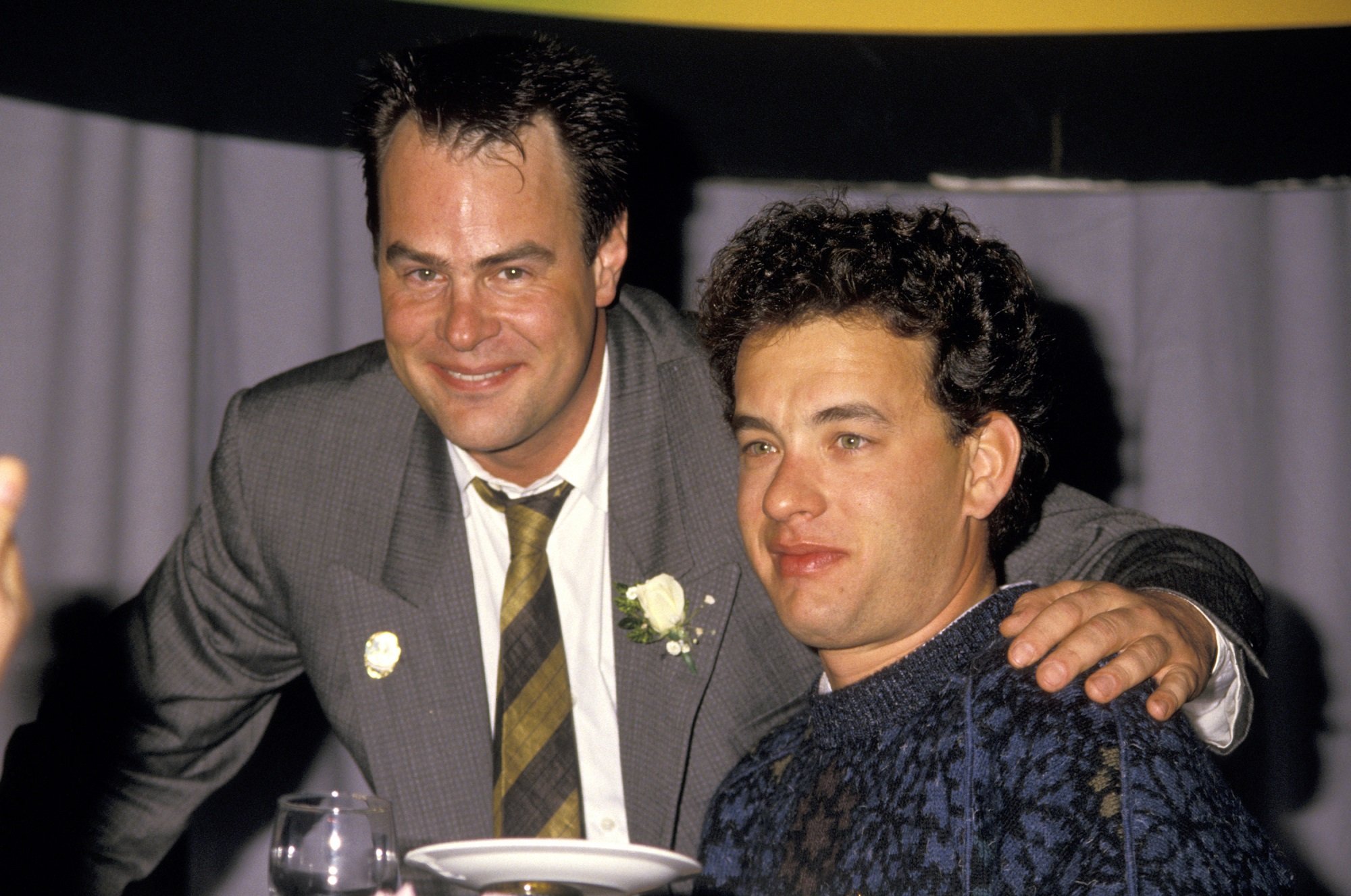 Hanks would marry his Volunteers costar Rita Wilson, who stands 5'8". The Money Pit co-starred the 5'6" Shelley Long. His Dragnet bromance, Dan Aykroyd, had one inch on Hanks, and Aykroyd's love interest in the film, Alexandra Paul, stood 5'10".
The 13-year-old David Moscow (actually 15 during filming) grew up to be Hanks in Big. Hanks' adult co-star, Elizabeth Perkins, was 5'8". In The 'Burbs, Hanks was married to 5'1" Carrie Fisher. Joe Versus the Volcano was Hanks' first of four movies with Meg Ryan, who is 5'8".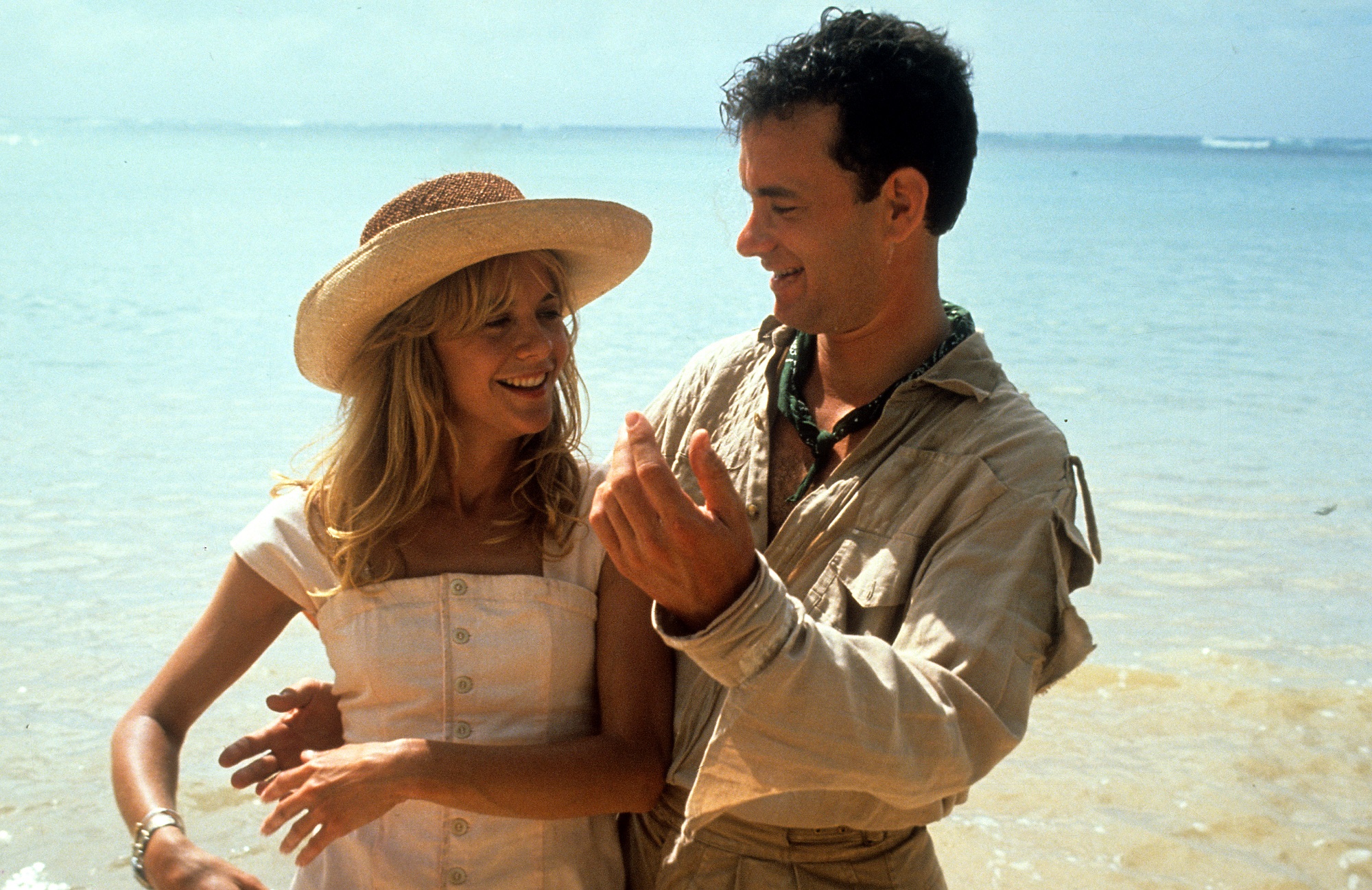 Tom Hanks in dramas
Hanks began taking a more serious approach to movies with Nothing In Common. Jackie Gleason played his father, who nearly stood up to him at 5'10". Despite the title, Punchline was a serious look at stand-up comics. Hanks was a might taller than co-star Sally Field at 5'3". The notorious adaptation of Bonfire of the Vanities lines Hanks up with 5'9" Melanie Griffith.
A League of Their Own was a major crossover for Hanks. He got to be funny and heartfelt as the manager of a women's baseball team. His star player, Geena Davis, looked like she towered over him but she is actually the same six feet tall.
Hanks won two Oscars in a row for Philadelphia and Forrest Gump. The AIDS drama paired Hanks with 6'1" Denzel Washington as his lawyer. Robin Wright played Jenny, the love of Forrest's life. She is 5'6".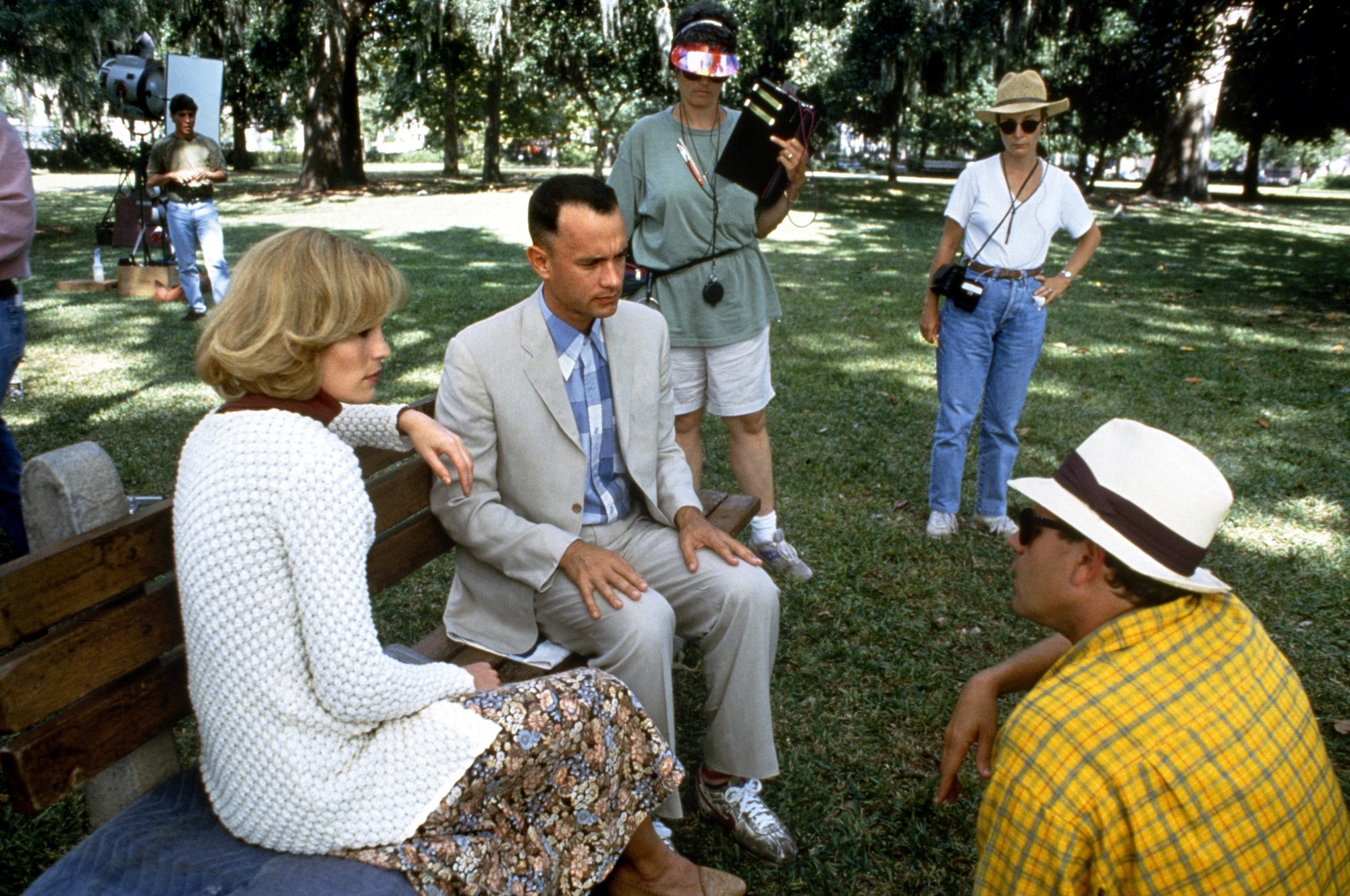 Other noteworthy dramas include Apollo 13 in which Hanks played astronaut Jim Lovell. The real Lovell was only 5'11" but you can't tell on screen. He presided over the execution of Michael Clarke Duncan in The Green Mile. Duncan really was 6'5" but they made him look even taller in the film. 
In another semi-true story, Hanks played Walt Disney in Saving Mr. Banks. The real Disney was 5'10', the real Captain Phillips was 6'4″, and the real Washington Post editor Ben Bradlee from The Post was six feet. And, the real Fred Rogers was also six feet, but the real Sully's height is not confirmed. 
Source: Healthy Celeb, Celeb Heights, IMDB