Tom Hanks Is Distantly Related to Queen Elizabeth
Tom Hanks is an acclaimed actor who has starred in movies like Forrest Gump and Saving Private Ryan. The award-winning actor, who is often referred to as "America's Dad," has been a mainstay in the entertainment industry for three decades — getting his start in comedy roles before transitioning to mostly dramatic ones. Hanks is American, but it might come as a surprise to many to learn that the popular actor is actually related to one of England's most high-profile personalities. 
What is Tom Hanks best known for?
Hanks was born in 1956, and from a very early age, he was drawn to a career in the entertainment arts. He studied theatre in school and participated in many local productions, learning the ropes of set design and production as well as acting.
In the late '70s, Hanks moved to New York City, intent on becoming an actor. After a few years of small roles in TV shows and movies, Hanks made his big breakthrough in the 1984 movie Splash. 
He earned further acclaim for his hilarious, insightful work in the movie Big, and by the early '90s, Hanks was one of the world's biggest stars. He won two Academy Awards back to back in 1993 and 1994 for his roles in Philadelphia and Forrest Gump.
Hanks remained a huge cultural force into the early 2000s, and expanded his range to produce a number of productions as well, many of them historically based.
Tom Hanks is reportedly a distant relative of Queen Elizabeth II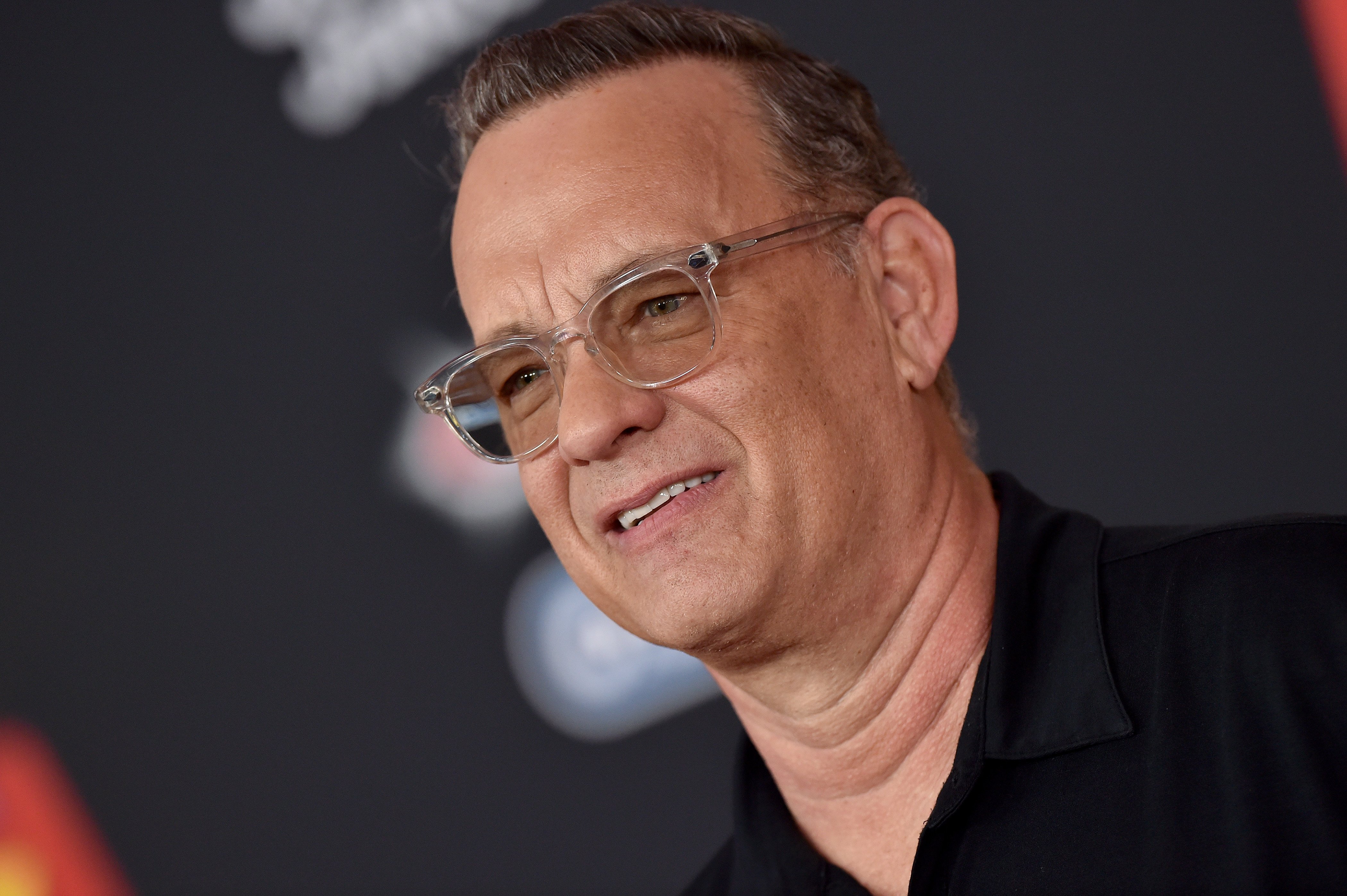 Tom Hanks is one of the world's most-decorated performers and has earned a slew of awards and nominations, in addition to his two Academy Awards for Best Actor. In 2002, Hanks was honored with the AFI Life Achievement Award and in 2016, he received a Presidential Medal of Freedom from President Barack Obama. Most recently, in 2020, Hanks received the Golden Globe Cecil B. DeMille Award for his incredible contributions to the world of film and movie history.
Hanks might be a history buff, but as reported by Insider, Hanks is actually a 24th cousin of Queen Elizabeth II, one of history's most legendary rulers. The report cites a study done by FindMyPast.com, which also uncovered that Hanks and Queen Elizabeth II share the same common ancestor, King John, who ruled England from 1199-1216.
Queen Elizabeth II is an iconic monarch
Even Hanks' American fans have to admit that Queen Elizabeth II is a truly fascinating person. The monarch ascended to the throne of England after her father passed away in 1952, and ever since, she has guided the country through many major historical moments. From world wars to personal scandals involving the royal family, the queen has remained constant — and for many, she has become a symbol of strength and endurance.
In recent years, Queen Elizabeth II has weathered some pretty damaging accusations that have been leveled against the royal family, including allegations involving Prince Andrew's friendship with Jeffrey Epstein, and most recently, Meghan, Duchess of Sussex's accusations of racism against the royal family. In early April, the long-suffering monarch lost her husband, Prince Philip, after a lengthy illness.
Although she is now 94 years old, the queen soldiers on in spite of all the odds, and remains one of the world's most inspirational figures.