Tom Hanks Thought This Line in 'A Man Called Otto' was Too Cheesy
Tom Hanks is one of the most beloved actors of all time, appearing in critically acclaimed movies like Forrest Gump and Saving Private Ryan. A constant for Hanks is that he almost universally portrays a hero — and to fans, he is widely known as one of the nicest guys in Hollywood. His latest flick, A Man Called Otto, features Hanks in a brand-new type of role — a grumpy old man who has to learn to appreciate the value of life. In a recent interview, Hanks sat down to discuss what it was like filming A Man Called Otto, admitting that one line struck him as being a little too "on the nose" at first.
Tom Hanks portrays Otto Anderson in 'A Man Called Otto'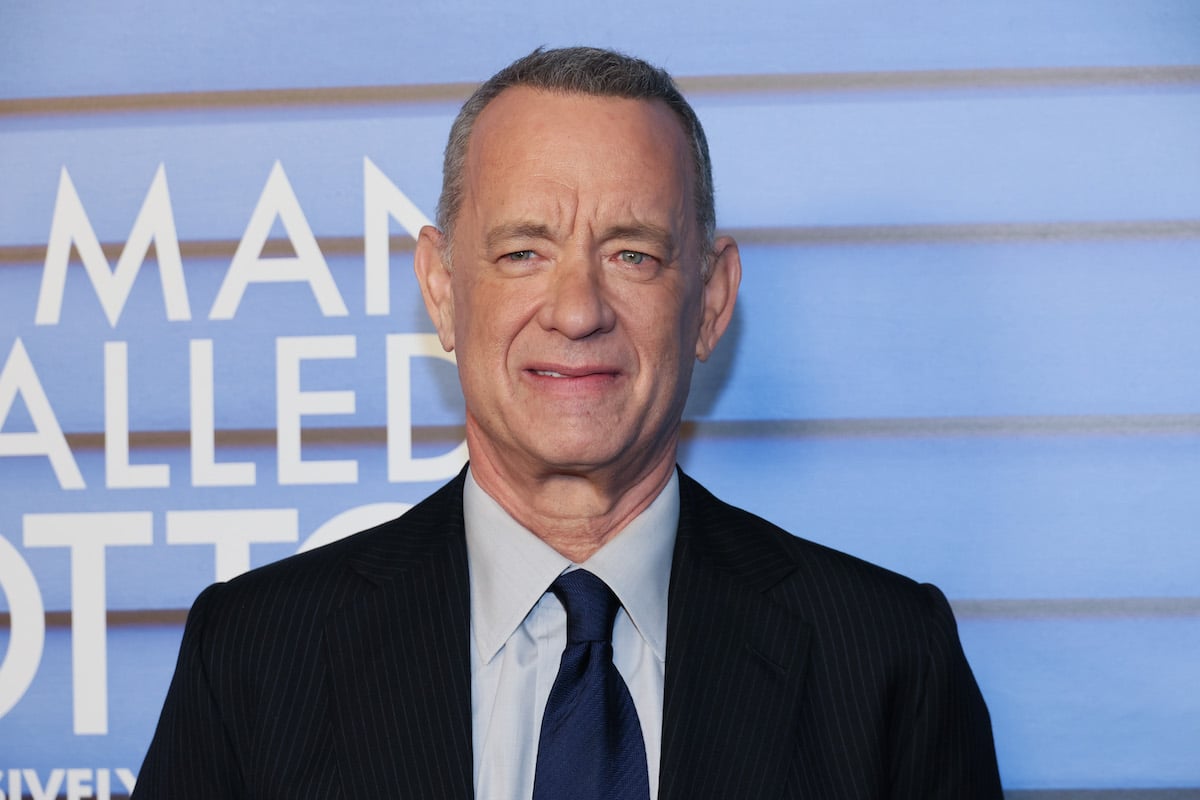 A Man Called Otto was released in theaters in January 2023, marking Hanks' first film project of the year. The movie tells the story of a grumpy senior citizen named Otto Anderson, who routinely enforces his neighborhood's rules and regulations even as he deals with the passing of his beloved wife. When a young family moves to the neighborhood, Otto finds his routine shaken up in the best possible way, as he rediscovers the power of friendship and the importance of human connection.
What did Tom Hanks say about a certain line in 'A Man Called Otto' being too 'on the nose'?
Hanks might not seem much like Otto Anderson on the surface, but he still found plenty of ways to connect to the character through dialogue. In a recent interview on The Chris Evans Breakfast Show with Sky, Hanks revealed that one particular line struck him as being too cheesy when he first read it. "There's a line that, when I first read it, I said, 'Meh, that's a little on the nose,' but then, when we got around to doing it, I said, 'No, that actually is a great way to describe love and partnership in one's life,'" Hanks noted.
The actor went on to describe how the line made sense in the larger context, admitting "It's like, 'I see things in black and white, she saw things in color, and, without her, I've got none in my life.' I get that completely." Talking about Otto himself, Hanks said that the character is truly despondent, noting that he doesn't have the skills to get any joy out of present-day living.
Reviews are mixed for 'A Man Called Otto'
Even though Hanks is tackling new territory in A Man Called Otto, not everyone loves the way the film is presented. Currently, the new release has 68% on the Rotten Tomatoes, with one critic noting "It ends on a heartwarming note, one that the film for the most part earns, even though Hanks isn't right for this part." Another said that "As always, Tom Hanks is in there pitching. But the cliched plot about a reformed grumpy old man is so obvious you can see it from outer space."
Still, many critics found a lot to enjoy about the movie. "Foster and Hanks make this increasingly sentimental film go down easy," one review said. Fans who want to decide for themselves whether the flick is worth appreciating can catch A Man Called Otto in theaters now.