Tom Hanks Knows Exactly Which Role He Should Play in the MCU — He's Just Holding out for Marvel to Ask
Tom Hanks discussed the possibility of joining the MCU. Surprisingly, Hanks said Marvel has yet to ask. He's waiting for them to do so, and when they do he knows the ideal role for himself.
After 13 years and 24 films, there's hardly anyone who has not yet been in a Marvel movie. Tom Hanks is one of the select few. The two time Oscar winner would be a huge get for the MCU. So, what's taking so long? Hanks thinks he knows why. 
[Spoiler alert: This article contains spoilers for previous MCU movies.]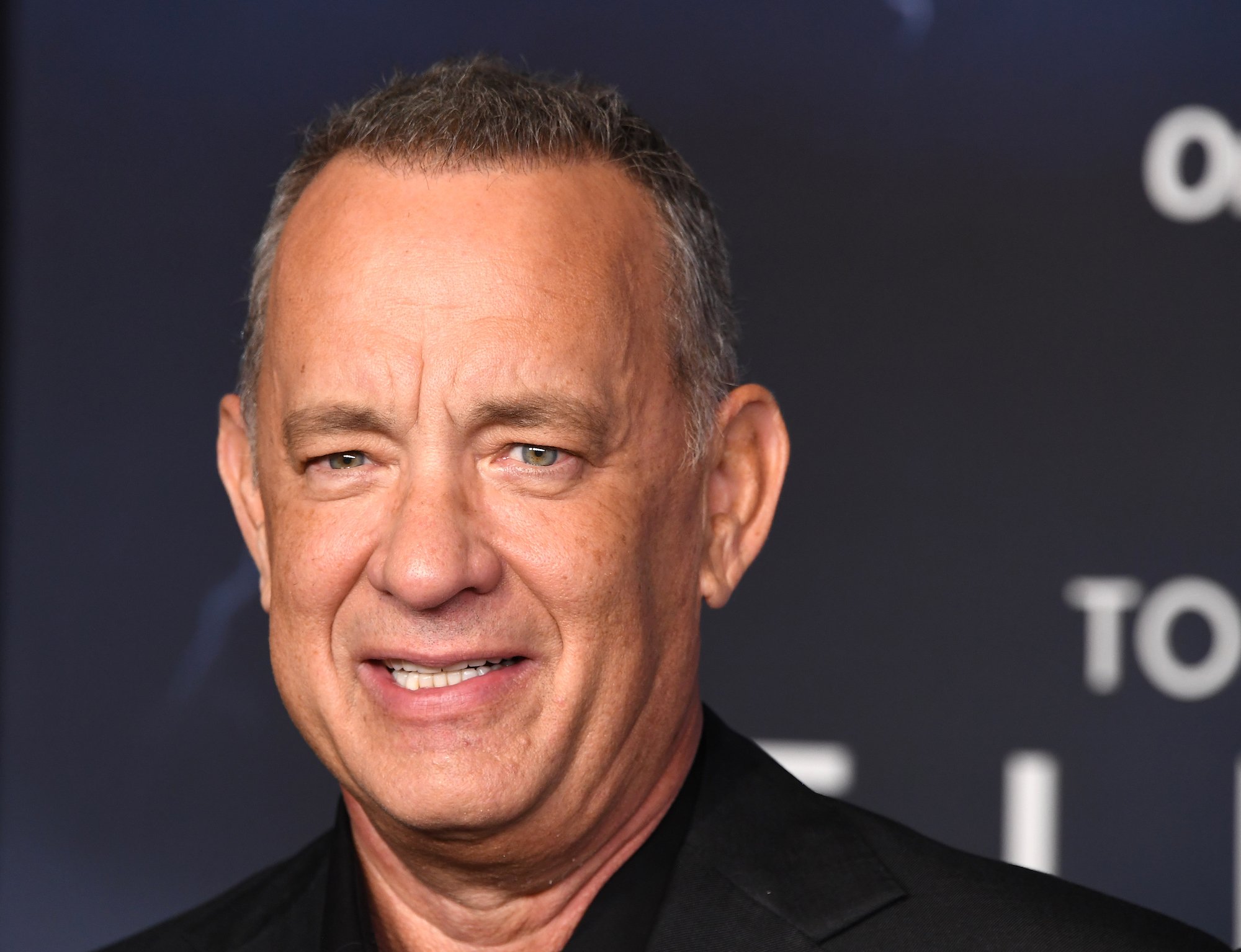 Hanks was a guest on the Smartless podcast on Oct. 31. Co-host Will Arnett asked him why he hadn't done a Marvel movie yet, since everybody else is doing them. Hanks shared his MCU status and the role he'd like to play should the opportunity arise. 
Tom Hanks is waiting for Marvel to call him
First of all, Hanks doesn't audition anymore. He earned that right long before his Oscars for Philadelphia and Forrest Gump. Hits like Big and A League of Their Own made Hanks a box office draw. Now that he's an acclaimed actor and remains a box office draw, Hanks waits for Marvel to come to him. 
"Here's the problem," Hanks told Arnett. "First of all, the've never called me once. No, no, never."
When Marvel calls, Tom Hanks thinks it will be for this role 
Hanks didn't commit to anything on the podcast, but he sounded amenable to talks with Marvel. However, Hanks lamented it would be unlikely he would get to play a superhero in the MCU. Hanks felt he would most likely play a human authority figure who comes to the superheroes for help.
"And I think that if one of these days they will and they'll say, 'Is there any way you would consider playing the Secretary of Defense. A guy who comes and says, 'Please, help us all for man. We can't survive,'" Hanks said. "I'll be one of those guys. I don't get to play the punk Kung Fu stuff.
The closest Hanks came to playing a superhero was probably in The Polar Express. He played both a magical train conductor and Santa Claus himself. Cloud Atlas had some futuristic sci-fi scenes and he's the voice of a talking toy in Toy Story. Of course, Hanks has played many real life heroes in Apollo 13, Sully and Captain Phillips.
'Those guys' in the MCU 
When Hanks refers to "one of those guys," there is already a history of those guys in the MCU. Marvel enlists A-list talents like Robert Redford, William Hurt, and now Bill Murray in the upcoming Ant-Man and the Wasp: Quantumania. Hanks was making a reference to the types of roles those actors ended up playing. 
Redford played Alexander Pierce, a S.H.I.E.L.D. head who turned out to be a HYDRA agent. Pierce was a main character in Captain America: The Winter Soldier, and appeared again in Avengers: Endgame. Hurt played General "Thunderbolt" Ross who appeared in several MCU films. Ross ultimately became Secretary of State, so if Hanks gets the Marvel job he wants, he'll have to take over for Ross. 
Garry Shandling had less of a footprint in film, but he was still a well known personality enlisted by the MCU. Shandling played a Congressman in Iron Man 2. Later, in The Winter Soldier, Stern was also revealed to be a HYDRA agent. That was a good way to utilize a stand-up comedian and television creator in a pivotal role. So, the ball's in your court, Marvel. Hanks is waiting for you.
Source: Smartless podcast