Tom Hanks Movies: Hanks Never Had a Bad Experience Making One, but 1 Film Stands Out
Tom Hanks movies are an institution at this point. He has enough stone cold classics to mitigate any duds, but for Hanks there are no duds. Even the ones that don't have many fans were good experiences for Hanks. However, there is one Tom Hanks movie that stands out, even for him.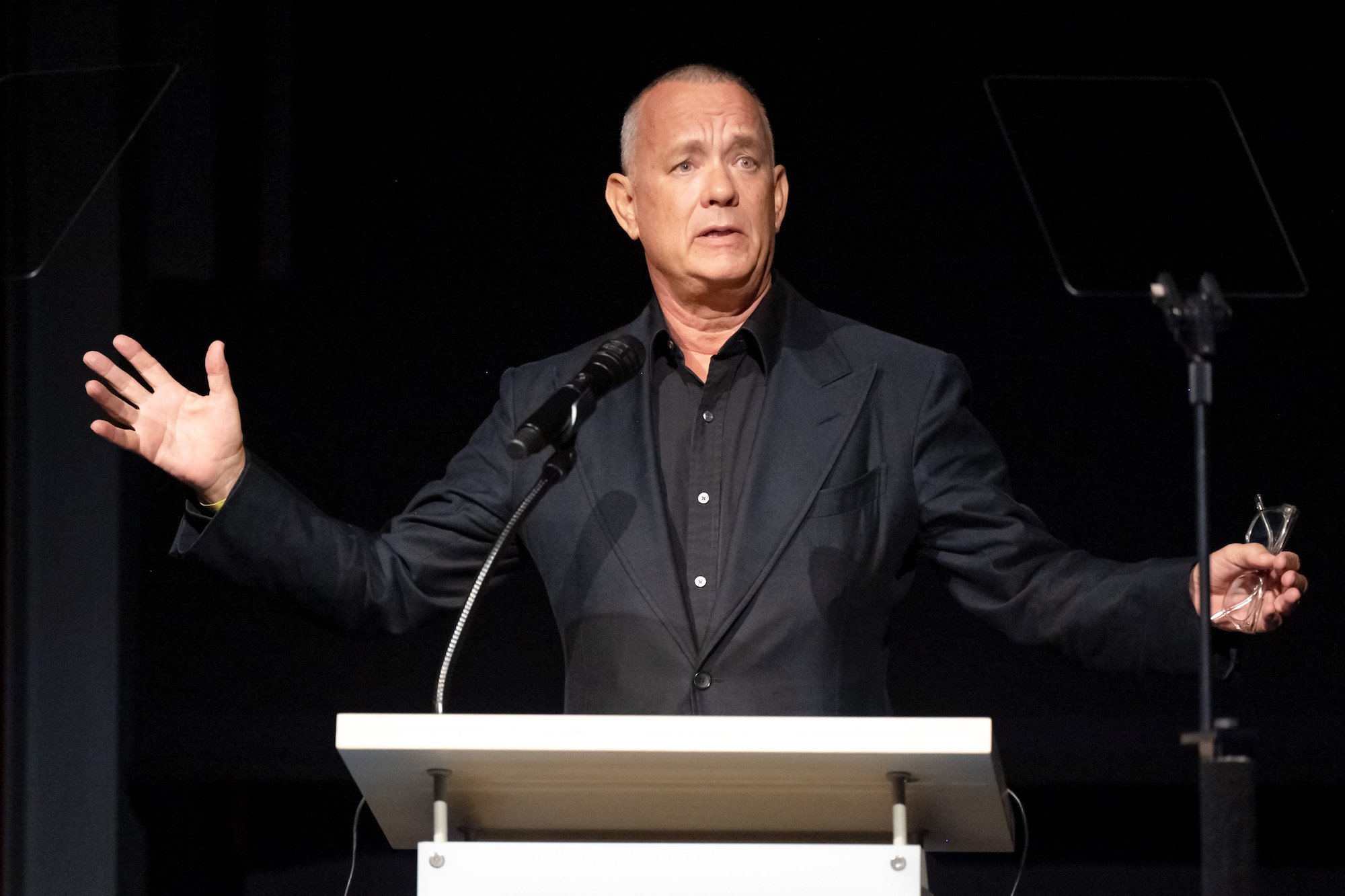 Hanks was a guest on the Smartless podcast on Nov. 1. When co-host Sean Hayes asked Hanks his best movie experience, it was easy for Hanks to pick his favorite. 
The reason every Tom Hanks movie was good for him 
Fans could rattle off a list of disappointing Tom Hanks movies. Perhaps Turner & Hooch, Volunteers or even the last Dan Brown movie left a little to be desired. But, there are no bad Tom Hanks movie experiences.
"They all are in so many ways," Hanks said on Smartless. "I've never had a rotten time making a movie. I've always come away from a movie saying, 'I can't believe they pay me to do this. That was fant[astic] despite the discomforts and the five in the morning, a little harder at the age of 65 I guess.'
Still, this was the best Tom Hanks movie
Hanks picked 1996's That Thing You Do as his favorite experience. Hanks directed the story of a one hit wonder band in 1964 and played a record executive in the film. 
"But the experience of making the movie That Thing You Do, I cast it with a bunch of friends," Hanks said. "We had a great time. It was the beginning of the company that I formed with Gary Goetzman and everybody else down at Playtone. I could do that again and again and again."
Hanks had cut his teeth directing a Tales from the Crypt and Fallen Angels episode, and even an episode of the short-lived A League of Their Own TV series. 
"That was not the first directing gig I had but the first feature film," Hanks said. "It had music in it and it was very personal because it was set in 1964."
Still loving acting 
Hanks said he still loves the job so much, sometimes they have to drag him away from the set. 
"Every gig is magnificent," Hanks said. "The ones that maybe disappoint a little bit are the ones where you don't get to spend enough time doing it. I just did two weeks with Wes Anderson in Spain with the Wes Anderson repertory company and that was fantastic. And I was bummed out. I said oh, we gotta leave. We've shot out my role. I gotta go now. I'd like to linger for a little bit."
Hanks said he's had this attitude since even before his movie career. He had fun doing Shakespeare on stage, too.
"Look, it's more fun than fun," Hanks said. "That was something that I learned a long time ago, before I got my job at the Great Lakes Shakespeare Fest. 'Work in the theater is more fun than fun.' And I thought yeah, this is a great way to spend your day. It's not just a lifestyle of a life's work. It's a life."