Tom Hanks Accepted Fans Never Saw Him as a Bad Guy — Even When He Played Killers
Tom Hanks has played some lovable characters in his career, from a 13-year-old in Big to Forrest Gump to Mr. Rogers himself. After four decades as the beloved everyman, Hanks is probably not going to shake the image of "America's Dad." Even when he made the gangster drama Road to Perdition in 2002, Hanks was at peace with his image.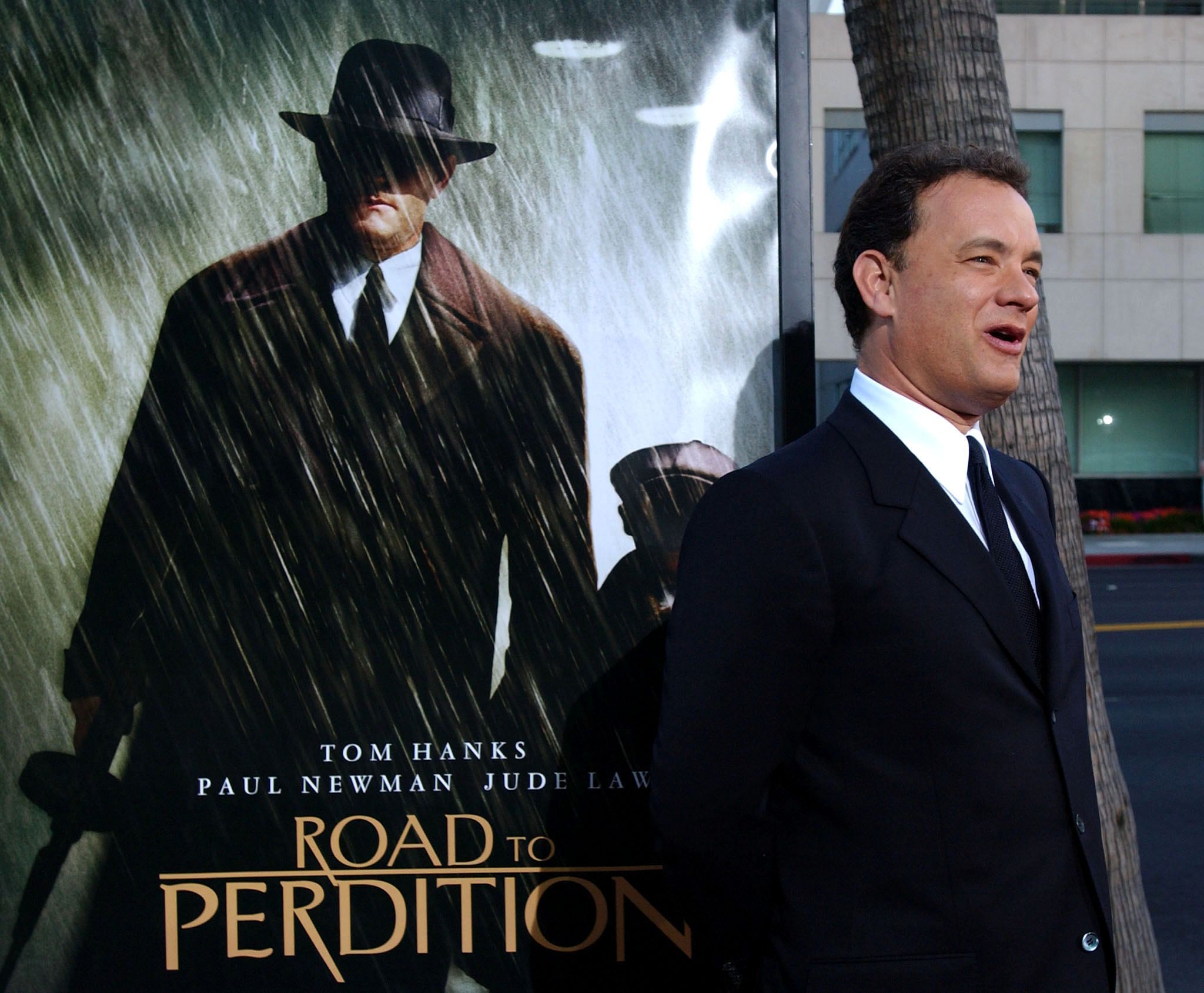 Hanks spoke to reporters at the 2002 Road to Perdition press junket in Chicago, Illinois. While the questions came about this dark and violent movie, Hanks kept things in perspective, and history has shown he was right.
Few Tom Hanks movies were like 'Road to Perdition'
Michael Sullivan (Tom Hanks) was a hit man for John Rooney (Paul Newman). When Sullivan's son, Michael Jr. (Tyler Hoechlin) witnesses a murder, Michael Sr. takes him on the run to protect him. Despite the killings he commits, Hanks didn't think Road to Perdition would change his nice guy image.
"You can't change an image," Hanks said. "Your image is your image. Somebody called me an assassin with a heart of gold or something like that. The only thing that matters is the tangible connection that the audience makes with a movie when they see it."
Hanks recognized the hook Road to Perdition presented: See Tom Hanks kill people!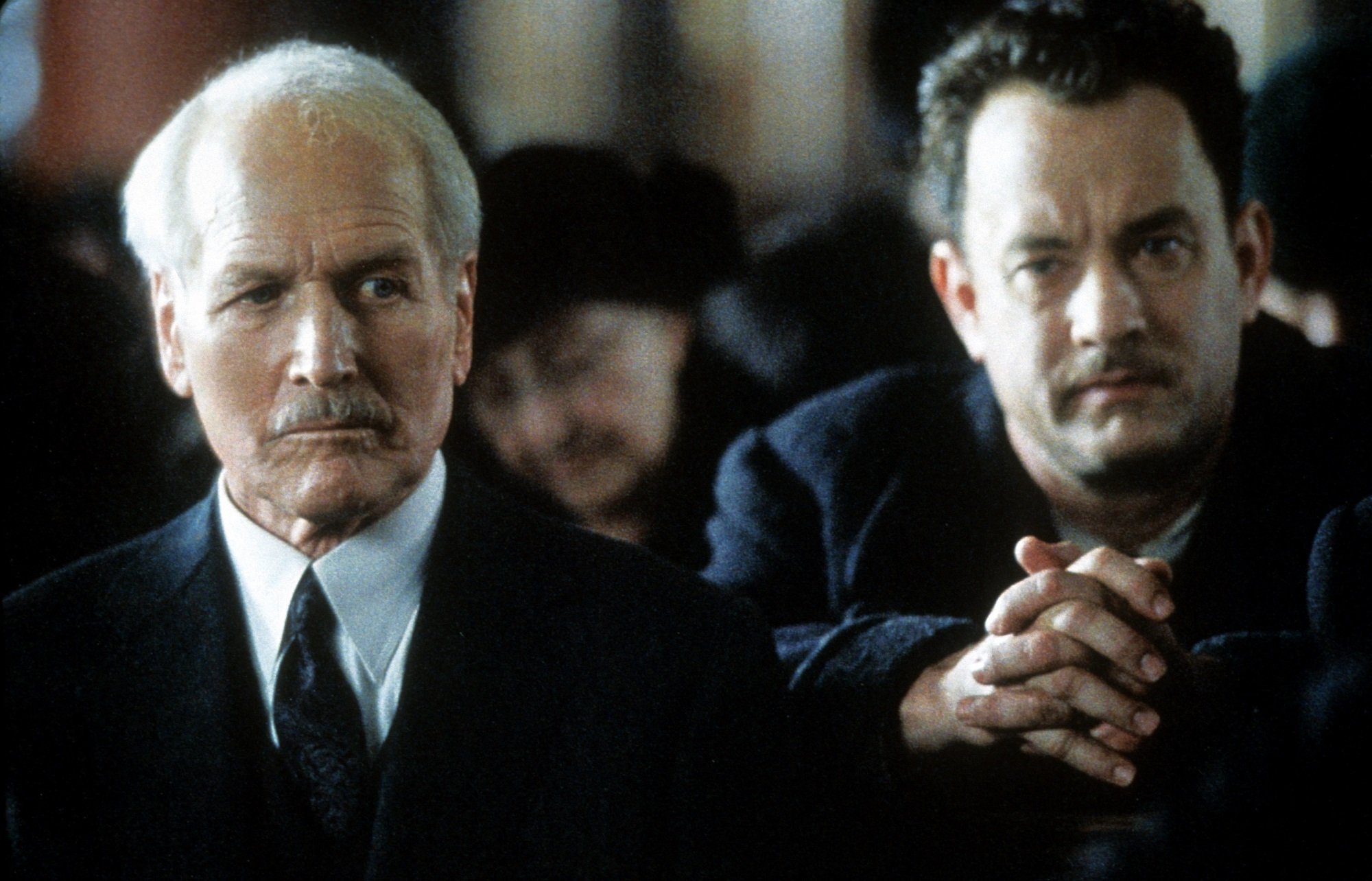 RELATED: Tom Hanks Once Said None of His Movies Are Underrated, Not Even 'Turner & Hooch'
I understand that on a total logline level, on a flat kind of press release level, this would seem as though this is a hail mary pass in order to do something different and it is. But it's not a thing that is a calculated choice because if I wanted to do that, there's a million other movies I'd do that would have been a much more blatant attempt to change an 'image' but that's not nearly as important as the connection that you're going to make with people when they see the movie.

Tom Hanks, Road to Perdition press junket, 2002
'Road to Perdition' still took a Tom Hanks approach to violence
Although Road to Perdition was rated R, the violence was not gratuitous. Hanks agreed with director Sam Mendes not to show too much blood just to make him appear edgy.
"Sam was not interested in doing a bloodletting movie and I actually agreed with him," Hanks said. "So, the concept of the violence was, I think if anything else, going to get in the way of what we were doing. What Sam did instead, which I think is great, is turn it into something that's very personal and much more in the mind's eye which is going to be even more horrible."
Was Michael Sullivan a bad guy?
Hanks never totally played a full on villain. In Catch Me If You Can, he's trying to catch the hero, but the hero is a con artist. He's playing Colonel Tom Parker in an Elvis biopic so music history fans may have some opinions about that, but Hanks considered Michael Sullivan as much of a villain as he'd ever play.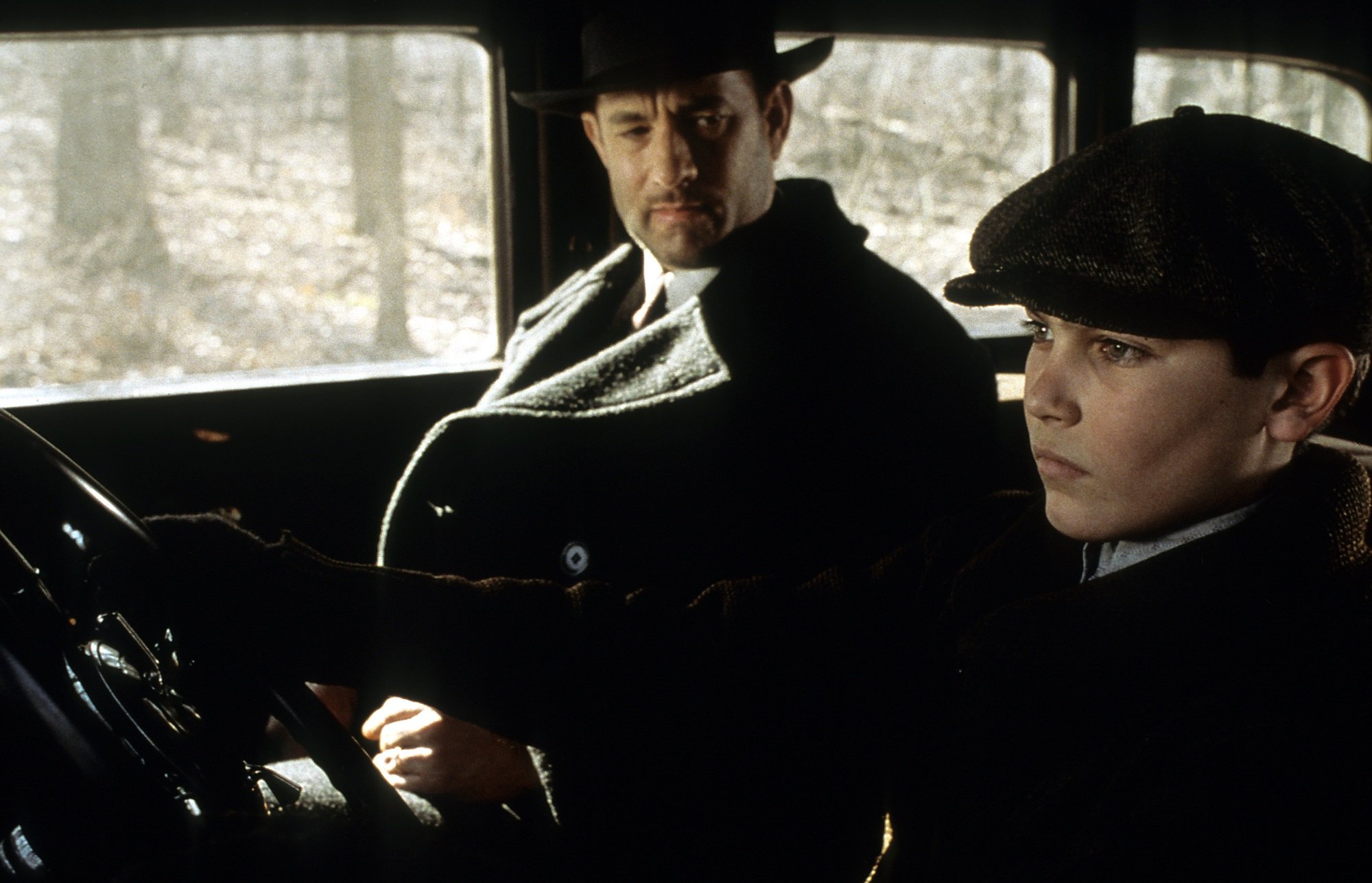 RELATED: Tom Hanks Once Said He Had More Fun Making Movies When He Was Younger
The idea of playing a total villain just to be the antagonist to the protagonist is boring. Even Iago has all these motivations for doing what he's doing. You could say, 'This guy here is just a family man.' Look at the family. Look at that house that he's protecting. He doesn't come home and play ball with the kids. That is the darkest, scariest, most dysfunctional house you've ever seen. This is a thing that he's going to go off and seek retribution for? When I did The Green Mile, I said, 'Look, I play an executioner.' 'Yeah, but you're a really nice executioner.' Okay, all right. I kill like 15 people in this movie. 'Yeah, but you do it for really good reasons.' All right, I guess I do.

Tom Hanks, Road to Perdition press junket, 2002