Tom Hanks 'Philadelphia' Weight Loss Made Him 'Woozy'
Philadelphia was a major turning point in Tom Hanks' career. Hanks had done drama before in movies like Nothing In Common. Roles in Punchline and A League of Their Own combined comedy and drama, but Philadelphia was a full-fledged drama. Hanks played a lawyer with AIDS, and he lost weight to show the ravages of the disease.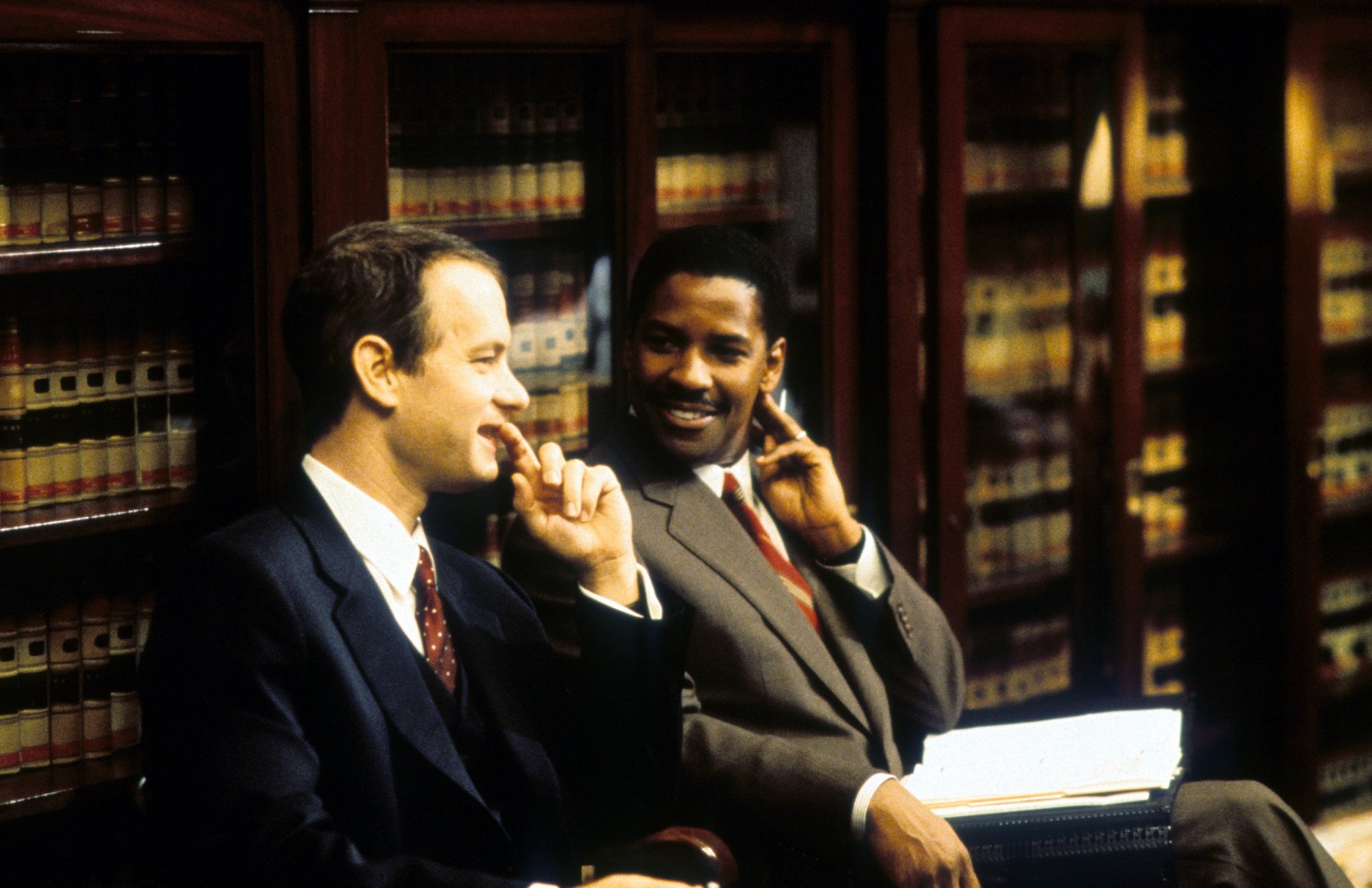 The weight loss took a toll on Hanks, too, although nothing compared to what people with AIDS go through. Hanks described his Philadelphia weight loss to reporters at the Sleepless in Seattle press junket. Philadelphia would be his next movie. 
Tom Hanks' 'Philadelphia' regimen was carefully monitored
Hanks lost 35 pounds for Philadelphia. Some of it was weight he'd gained for A League of Their Own and Sleepless in Seattle. 
"The physical regimen was very much dictated by the reality of the science," Hanks said. "So I was on a diet and exercise program, took a lot of stuff. I was with sports doctors, these guys Paul McCauly, Dan Isaacson. They usually turn guys into muscle beings. This was the first time that I said, 'You guys have to do the opposite here.' They said okay and they were kind of intrigued by the dilemma because I was still pretty heavy."
McCauley and Isaacson gave Hanks a program he followed diligently.
"The food was brought to me and I had to work out every day no matter what had happened," Hanks said. "I'd go to work and come home and work out and go to sleep."
Tom Hanks' 'Philadelphia' diet made him weaker 
McCauley and Isaacson warned Hanks that when he reached a certain two week stretch of the regimen, it would be especially challenging. They were right. 
"When it was done, I said, 'Man, guys, I was woozy. There was a couple days I couldn't stand up without grabbing the edge of the chair and I also was always looking at my watch because snack time, an hour and 15 minutes.'" Hanks said. "They said, 'Oh, well then you should've eaten.' Oh, now you tell me. Great, thanks, thank you. Where were you when I needed you?"
'Philadelphia' makeup also contributed to his look 
Weight loss could only take Hanks so far. Hanks said he researched AIDS patients with hair and makeup artists Carl Fullerton and Alan D'Agerio to create an accurate portrayal of his Philadelphia character.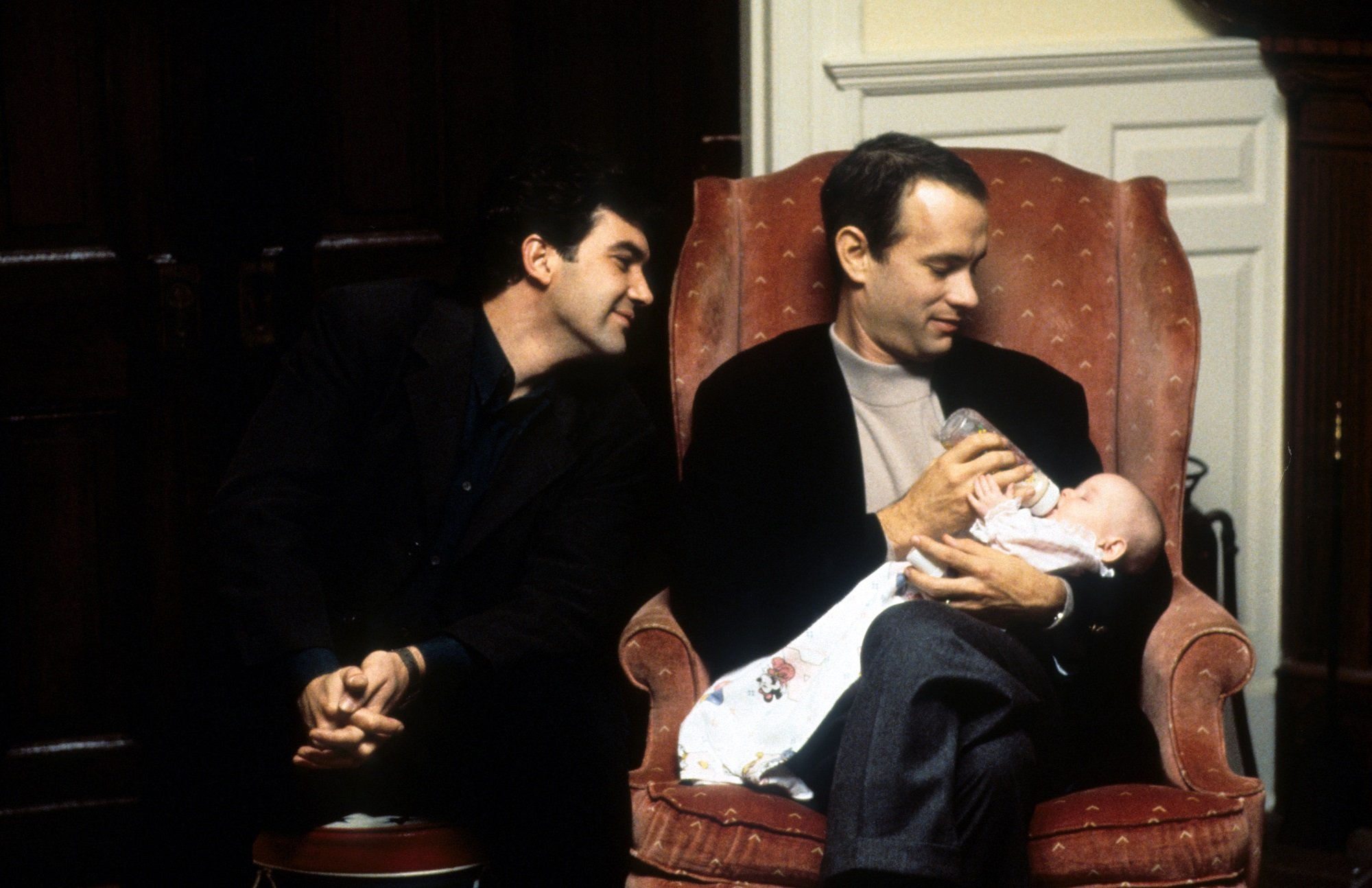 "The hair and the makeup was all right out of the textbooks," Hanks said. "Look, I'm an observer as far as that goes. I'm an observer. The realm is utterly different when you're a participant. It doesn't translate. You can empathize, you can understand and you can rationalize but you can never be in that other guy's shoes."