Tom Hanks Reveals His Secrets To Parenting While Famous — 'It's a Process of Elimination'
Tom Hanks has lived in the public eye for quite some time. He's had to raise four kids while working in Hollywood, which hasn't been easy by any means.
However, despite the challenges he faced, he managed to raise all of them successfully. Hanks learned how to effectively raise children over a span of 40 years, calling it a "process of elimination."
Tom Hanks kept his professional and private life separate while raising his kids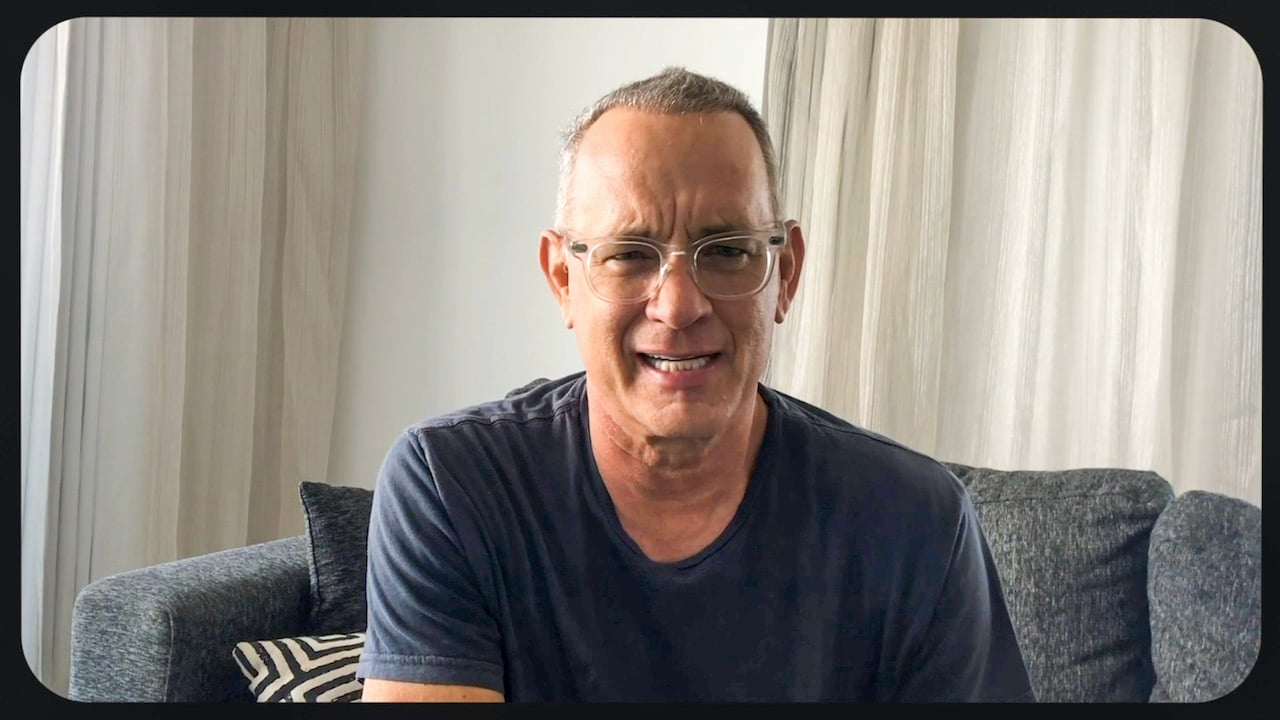 RELATED: Tom Hanks Reveals He Felt Like He 'Couldn't Have Been a Worse Father' During Divorce — 'I Had Cursed Innocent Beings With My Own Failings'
Hanks has been a superstar for over two decades, so he knows a thing or two about living in the public eye. Raising kids while famous is never easy, but Hanks always knew to keep his professional and private life separate. He explained his process during a recent interview with Graham Bensinger.
"We were always able to separate the professional responsibilities from the private ones," Hanks said. "There were times you have to be, you know, in public, and there's times that you shouldn't be in public. And we've always—when the kids were growing up we protected that very very specifically."
Tom Hanks tried to keep things as normal as possible with his youngest kids
Luckily, Hanks wasn't a big star when he was raising his oldest children. This gave them a sense of normalcy as they grew up, unlike his second batch of children.
"My older kids grew up when I was just kind of like a guy working, not so much anybody in the real public eye," Hanks said. "My younger kids, it was different for them. But early on when they're little kids, you just try to just be a guy who drives the carpool and picks them up after school and is around as much as possible."
Hanks noted that the most important thing to do is not allow fame to take over one's life.
"It's not easy, you know," Hanks said. "You don't win all the time. You can't avoid some aspects of being in the public eye when you'd rather not be. But if you work at it and you always just—you don't play into it too much. You don't make it seem more important than it is. You can do ok for long enough."
Tom Hanks tried to be hands-off with his son's careers
Two of Hanks' sons, Colin and Chester, are both successful actors who decided to follow in their father's footsteps. Hanks noticed early on that the two of them had a talent for the craft.
"With two of my kids, Colin and also Chester, I saw them on stage the same age that I was when I thought, 'This is fun, I'd like to do more of this," Hanks said. "And it was in school, and when they do it, there's just no denying that. And I told them both, you know, I said, 'You can do this if you want. If you have the perseverance, you've got the goods."
While Hanks has a tremendous amount of influence in Hollywood, he assures that he never went out of his way to build his sons' careers.
"What I was able to do for both my kids was give them that first job on a movie," Hanks said. "Colin was in That Thing You Do, and he had a line, and so he got his Screen Actors Guild card. Chester was in Larry Crowne, he had a line, he got his Screen Actors Guild card. And after that, it's up to them. You can't keep giving them jobs, because then the only jobs they have is under your auspices. So everything else is their pursuit."
Tom Hanks had to teach himself how to be an upstanding father
Hanks also made sure to note that he raised every one of his children differently, learning effective parenting habits along the way.
"It was not a uniform process," Hanks said. "Colin is in his 40s, my daughter Elizabeth is in her 30s, my son Chester just turned 30, and my son Truman is 24. I was a different dad for each one of those guys, I didn't know what I was doing. I learned through a process of elimination, of learning what not to do, as opposed to what to do as a dad."