Tom Hanks Says He 'Went Crazy' While Filming 'Cast Away' — 'When Wilson Was Born, I Had Dialogue With Him'
Tom Hanks nearly lost his mind during the filming of 'Cast Away.'
This year marks the 20th anniversary of the release of Cast Away, a truly unforgettable film. Starring Tom Hanks, Cast Away chronicles his four-year struggle to survive on a remote island after a plane crash.
One of the most notable aspects of Cast Away was Hanks' convincing performance, which actually had a real impact on Hanks' mental health. The award-winning actor recently shared that by the end of filming, he literally thought he was going crazy.
It's been 20 years since Tom Hanks starred in 'Cast Away'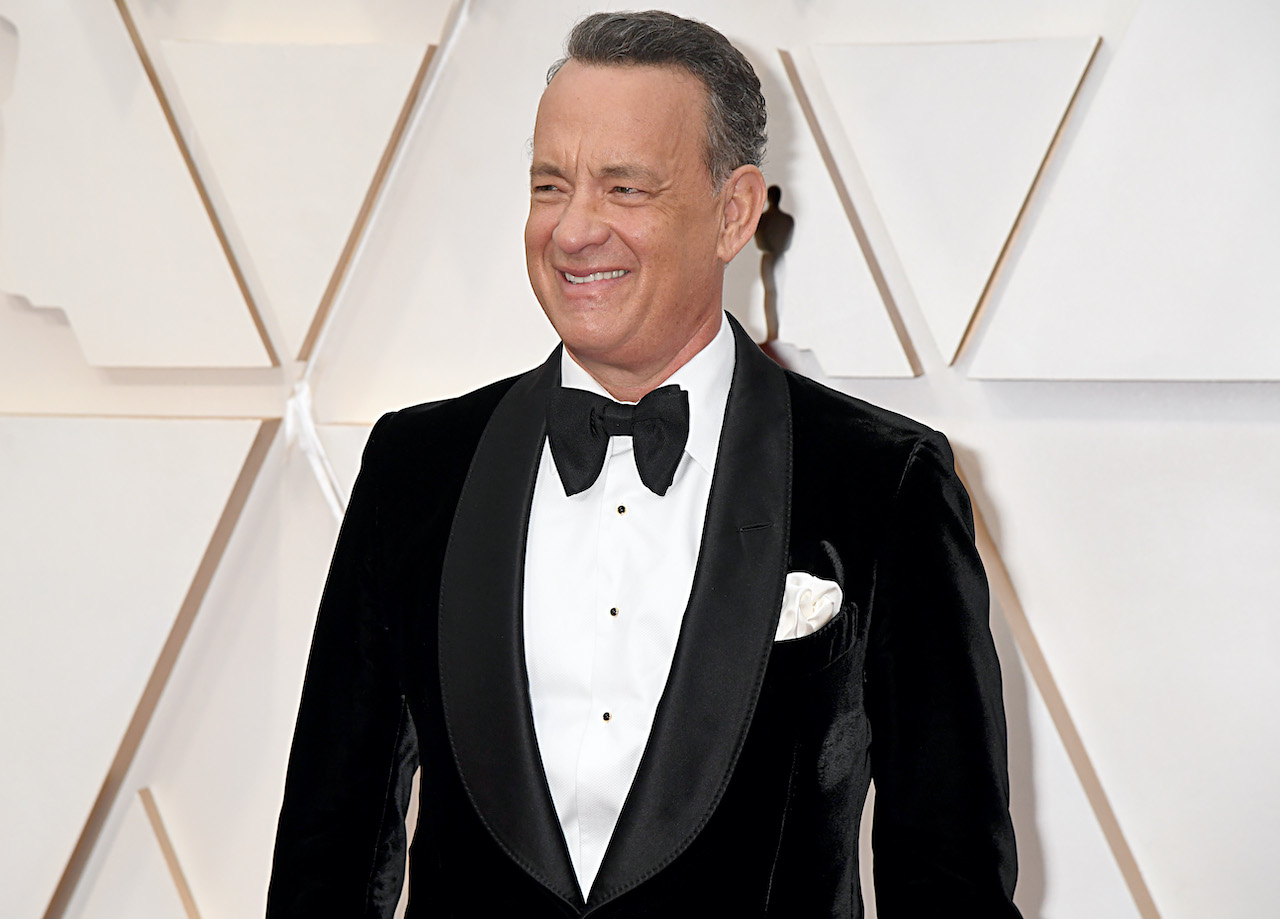 Cast Away will always be one of Tom Hanks' most memorable films. Released in 2000, the film shows the psychological battle a FedEx systems analyst must go through after being marooned on a deserted island. 
The film was a major hit at the time and continues to be a fan favorite today. Hanks' moving performance received a ton of praise and even earned him a Golden Globe Award the following year. Few actors can entertain an audience by themselves, and Hanks was exceptionally good at it. Now, 20 years later, fans are still loving the movie and its touching scenes.  
Tom Hanks lost track of when the camera was rolling 
Because of the unique narrative of the film, Tom Hanks hardly spent any time on camera with anyone else. The majority of his scenes were shot in isolation, and the production team chose to shoot Hanks' scenes without giving him too much notice. According to a recent interview with Graham Bensinger, Hanks had no idea when the camera was even rolling for many of his scenes.
"Well, cause it didn't matter," Hanks said. "That movie was literally about physical action, and I don't even recall where the camera was set up it was just always set up somewhere because what I had to was I had to lash a raft together. I had to try to open a coconut, I had to—I had to—I had to make a fire. I had to climb in or out of a cave. It was just me, and the box, and the lens and the—and the behavior."
Tom Hanks 'went crazy' while filming 'Cast Away'
Eventually, the constant isolation and strenuous shooting schedule of Cast Away got to Hanks. The more time Hanks spent alone with his famous companion volleyball, "Wilson," the more he began to dissociate from reality. In the same interview, Hanks revealed that by the end of filming, he could actually hear what Wilson was saying to him.
"Yeah, when Wilson was born, I had dialogue with him, and I heard his—I heard his dialogue in my head," Hanks said. "Uh wait, I did go, I did go crazy cause I never had a day—never had a day off. I never had a shot off. I was never off camera for anything. It was—it was, the whole movie was—the whole movie was point and shoot. Yeah, I don't even recall hearing 'action' and 'cut'. You just kind of—you just kind of like wander into the frame and wander out, and that's how—that's how we shot the movie. I—I—it was—it could have been very, very undisciplined, but uh Bob got what he needed, so thank god."
Despite the immense stress put on Hanks while filming, Cast Away was a massive success. The film grossed over $426 million at the box office, and remains one of Hanks' most-esteemed films.