Tom Hanks Says 'Saving Private Ryan' Was an 'Uncomfortable Movie To Make' — 'It Was a Very, Very Tactile Experience'
Tom Hanks has starred in his fair share of historical dramas, but none quite compare to Saving Private Ryan. His moving performance in the film helped it become one of the greatest war movies of all time, but creating the movie wasn't easy.
Hanks recently admitted filming Saving Private Ryan was extremely uncomfortable for all parties involved, calling it a "tactile" experience. 
Tom Hanks was fascinated by The Holocaust as a child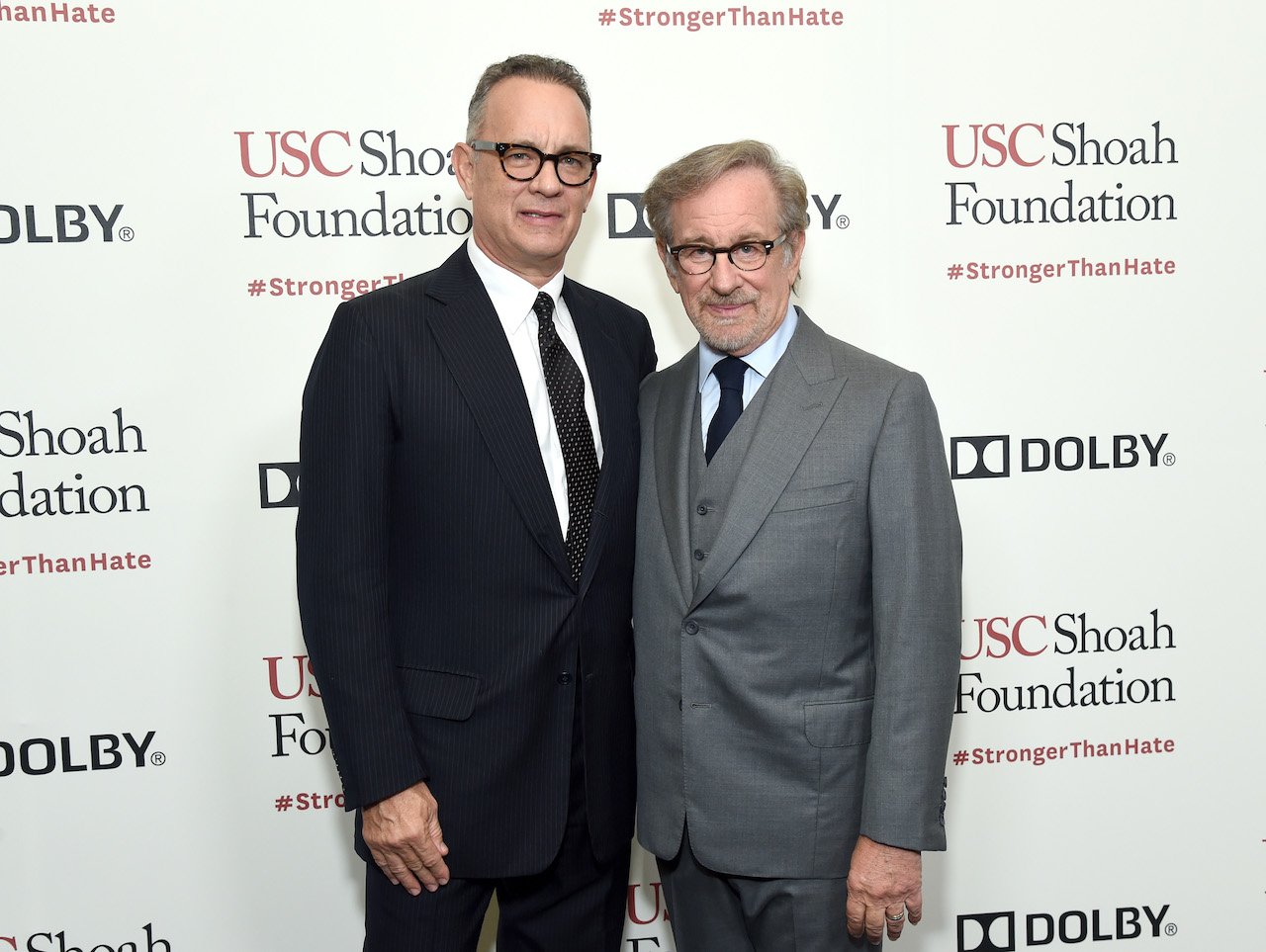 Hanks' interest in The Holocaust and World War II originated in his childhood. Hanks personally connected to the historical after seeing a photo of a young Jewish boy being taken from his home in Poland. Hanks revealed that seeing the image was his first step toward adulthood during a recent interview with Graham Bensinger. 
"I did not know anything about The Holocaust until I was in fifth grade," Hanks revealed. "I was 10 years old, the war at that time was essentially the stuff of movies and TV shows like Combat or something like that. I know that my dad was in the war, he was in the Navy in the Pacific. The moment of finding out about what The Holocaust was, it was a rite of passage. It was like a slow-motion entry into adulthood. It was having a window onto a degree of human behavior that made absolutely no sense to my 10-year-old brain. …" 
Making 'Saving Private Ryan' was uncomfortable for everyone involved
"We had shot Saving Private Ryan in Ireland and in England, and it was a very very tactile experience for all of us. It was an uncomfortable movie to make, but we couldn't wait to get to work every day. 
Hanks also shared his thoughts on why everyone was so excited to film Saving Private Ryan. In his opinion, it's because the movie's tone and narrative development is far different from any other war movie. 
"Because no one had touched that subject matter in quite a long time, and we were shooting it from a kind of like, under the helmet perspective, as opposed to something grand. You know, there's not a lot of big floored speeches in there, there's a bunch a lot of guys slugging through and running, being scared out of their minds."
Tom Hanks was 'in a holy place' when he visited Omaha Beach 
Hanks decided to take a trip to the real Omaha Beach after he and the crew filmed the movie's opening scene in Ireland. While at Omaha Beach, he searched for signs of the real-life unit he and his co-stars portrayed in Saving Private Ryan. He recalled feeling like he was in a 'holy place' after finding evidence of the unit on a memorial at the beach. 
"There's memorials all scattered along and you stop and you read each one, and at the end of it was this plaque on this concrete retaining wall … and that was us, we were Charlie Company of the Rangers," Hanks said. "And to see that there, after we had gone through this kind of thing, it was—kinda rocked me. Made the hairs stand up on the back of my head. And walking back down, back to the very famous cemetery there, I just realized I was in a holy place."
Saving Private Ryan was a major financial and critical success, grossing over $482 million and winning numerous awards.