Tom Hanks Had a Surprising Cameo in This Carly Rae Jepsen Music Video
Carly Rae Jepsen is the artist behind "Cut To the Feeling" and "Run Away With Me." She also released the music video for "I Really Like You" featuring surprising celebrity cameos from Tom Hanks and even Justin Bieber.
Here's what we know about how one music video idea became reality.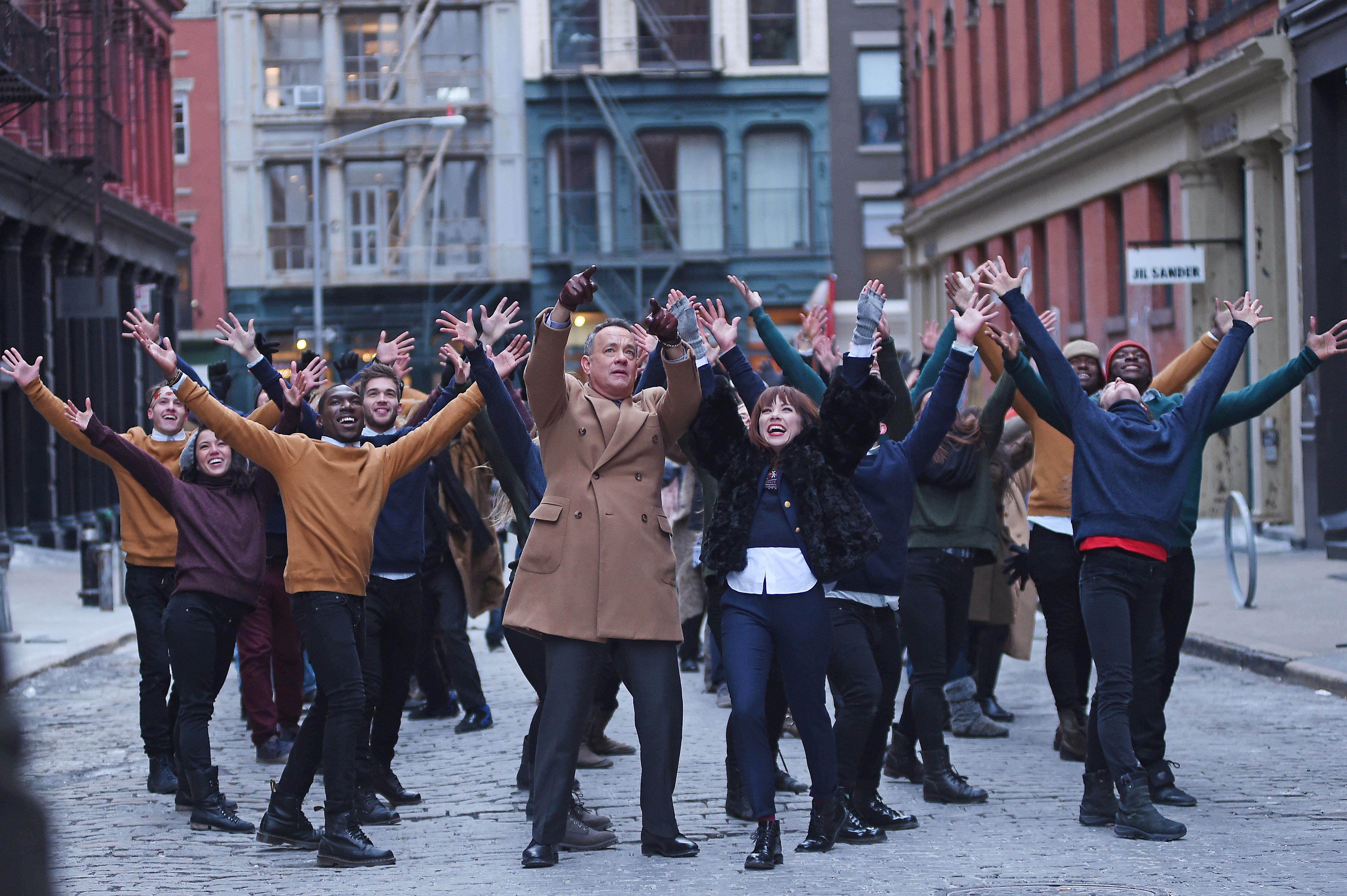 Carly Rae Jepsen is known for songs like 'I Really Like You' and 'Call Me Maybe'
She's known for her upbeat, pop songs like "Call Me Maybe." Jepsen is also the artist behind the song "I Really Like You." This song was released in conjunction with the album Emotion in 2015.
It came with a music video that earned millions of views on YouTube. For some, it held a few surprising cameos. One of those cameos was from the award-winning actor Hanks, who starred in movies like Saving Private Ryan, Forrest Gump, The Green Mile, and The Da Vinci Code. He took on an easygoing character for the "I Really Like You" video.
Tom Hanks starred in Carly Rae Jepsen's 'I Really Like You' music video
In the video, Hanks started his day in his home and then hit the streets to say hello to neighbors and sign a ping pong paddle. He hopped in a taxi to meet up with the "I Really Like You" singer, even sending some emojis in the process.
After Hanks and Jepsen finally met up, the two danced in the streets for the music video. They were even joined by the "As Long As You Love Me" singer, Justin Bieber. How did these celebrities end up in this upbeat music video? This unusual connection actually sparked from Scooter Braun, the manager of Jepsen and a close friend of Hanks.
"[Scooter Braun] was telling him how I had this vision for like a male lead, that I wanted to have this guy sing the song rather than me, and I thought it would be really comedic and funny, especially if it was someone totally unexpected," Jepson told ABC News. "And Tom was like, 'Well, why don't you guys ever ask me?'
Carly Rae Jepsen partnered with Owl City for the song 'Good Time'
In 2012, this artist appeared alongside Owl City for the "Good Time" music video, complete with fun cars, a chaotic camping trip, and good vibes. Since its release, this video earned over 375 million views on the platform YouTube.
This artist also worked in conjunction with the Netflix spinoff series, Fuller House, to create a new theme song for the Tanner family. This was similar to the original Full House theme song, although the title sequence included new characters and grown-up versions of DJ, Stephanie, and Kimmy.
In 2019, Jepsen released the album Dedicated. In the following year, she released Dedicated Side B. Most songs release by the "I Really Like You" artist are available on streaming platforms like Spotify and Apple Music.
RELATED: Carly Rae Jepsen Once Said 'Call Me Maybe' Shows She's Not 'Overly Confident in Love'