Tom Hanks Was So Broke He Had to Get Rent Money From His Producers — 'I Haven't Done Any Work, But Pay Me a Few Thousand Bucks'
Tom Hanks is one of the most successful actors in the entertainment industry today, having starred in dozens of great films. His sustained success has provided him enormous wealth and a lifestyle that many could only dream of.
However, there was a time when this was not the case. In fact, early in his career, Hanks was so broke that he had to ask his producers for money.
Tom Hanks had to budget his money earlier in his career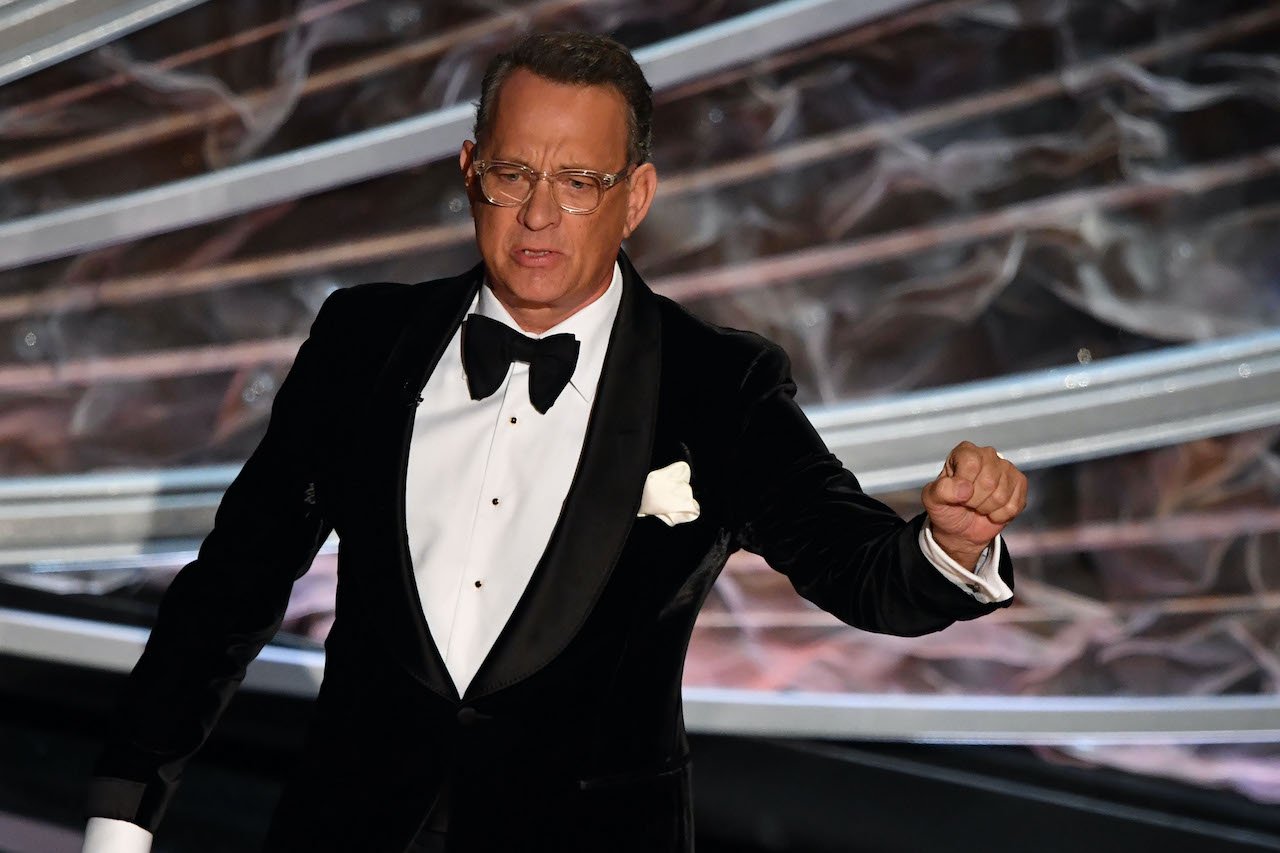 RELATED: Tom Hanks Says He 'Went Crazy' While Filming 'Cast Away' — 'When Wilson Was Born, I Had Dialogue With Him'
When Hanks was just getting started in the entertainment industry, he had to be strategic about how he spent his money. To better manage his finances, he came up with a clever trick for saving money while living in New York City.
"When we were down to living on a serious budget, though, it was time to go do like a week of grocery shopping, we'd kind of like imagine, 'Okay, … we have $45 here, … what can we do for $45?'" Hanks told Graham Bensinger. "And any time we bought something, I rounded up the cost, you know, and it never failed to make me feel good, because we'd have a week's worth of groceries, and I'd still have—you know, I'd get like 3 bucks back. …"
Tom Hanks' unemployment check was rejected
While Hanks was living in New York City, money was tight. He was barely scraping by, and was receiving unemployment from Ohio while he figured things out. Unfortunately, on one occasion his bank didn't think his check was legitimate and tried to make him wait to cash it.
"I had sold the car and a few things, and I had a bankroll and put the deposits down on a pretty dark and dingy apartment …" Hanks said. "So I was waiting for my first unemployment check to come in, and so I was going from having $25 in the bank to having close to $500 in the bank. … And I wanted to draw some money off of that in order to buy groceries, and they insisted on waiting for the check to clear. … I'm not a contentious guy, but I did cause a stink. I said, 'Look, I got a kid who needs groceries, this check is from the state of Ohio! It's good!' …"
The bank manager eventually relented and allowed Hanks to write a $50 check that he could cash on the spot.
Even though Hanks had a mini-meltdown at that moment, things would eventually come full circle. Years later, after the tremendous success of Forrest Gump, the bank ended up being converted into a Bubba Gump Shrimp Company.
"The bigger thing about that, … that bank, that space on the second floor of that building right now, was converted into a Bubba Gump Shrimp Company … so there you go, there's cruel fate, odd fate right there."
Tom Hanks moved to LA to shoot 'Bosom Buddies'
After landing his role in the 1980 sitcom Bosom Buddies, Hanks decided to sublet his apartment and move to Los Angeles. However, he quickly fell into a financial hole because he was unable to pay for apartments in both cities.
"We had made the pilot for Bosom Buddies, Peter Scalari and I, the show got sold, I left and we tried to sublet our apartment in New York. And we went to Los Angeles with the understanding that we were going to go into production … but the actor's strike of 1980 came along and shut that down. And I ran out of funds. I couldn't afford rent in both LA and New York. …"
Tom Hanks was so broke he had to borrow money from his producers
Realizing he was running out of cash fast, Hanks decided to tell his producers he'd have to leave Tinseltown and go back to his apartment in New York City. Luckily, he was able to stay in LA and continue working because his producers gave him an advance to cover his bills.
"So I informed the producers … and I said 'Look, I'm sorry, I don't wanna screw things up, but I have to go back to New York because of the strike, and they said, 'Well, why didn't you ask us for an advance?' That's allowed? I wouldn't know how to do that. 'Hey, I haven't done any work, you guys, but pay me a few thousand bucks. And they said, 'Of course we'd do that for you. …' That was Tom Miller and Bob Boyett. Their kindness and largesse made it possible for me and my family to be secure in Los Angeles. And to this day, if I ever run into Bob, I always get down on one knee and I kiss his hand in thanks. …"
Today, Hanks' financial situation is completely different. Thanks to blockbuster movies such as Toy Story, Cast Away, and Forrest Gump, Hanks' net worth currently sits at approximately $350 million.