Tom Hardy on His 20+ Years in the Business — 'I'm a Professional Liar'
Tom Hardy's career has spanned over 20 years, and according to the Bane star, he's got what it takes to handle with anything that goes on during a production.
ARTICLE HIGHLIGHTS
Tom Hardy has been acting for more than 20 years.
He earned his first executive producer credit with 2015's Legend.
While producing Taboo, the Bane star says he had to learn how to deal with "s*** sandwiches."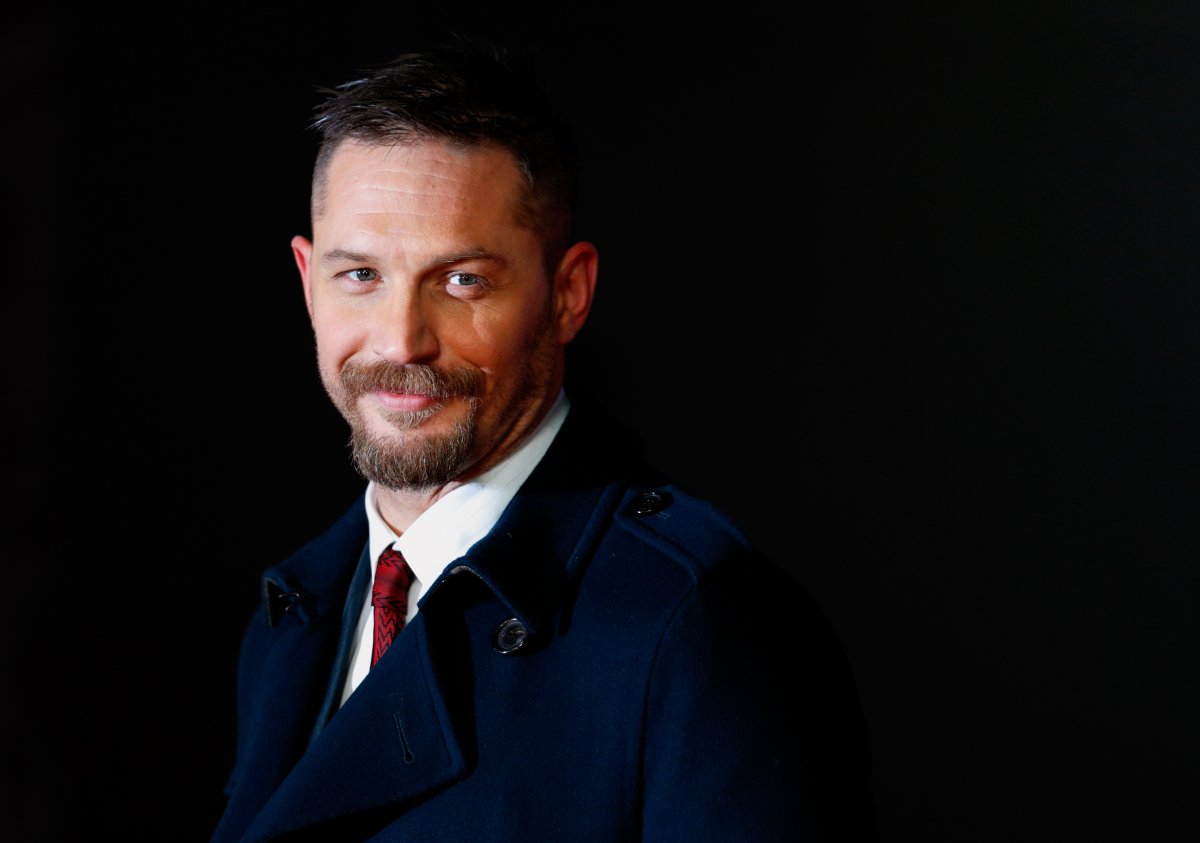 Tom Hardy's 20+ year acting career has featured roles in everything from box office blockbusters to critically acclaimed TV series.  But in recent years, the 44-year-old Brit has relished the opportunity to be a producer and writer. According to Hardy, he's got what it takes to deal with what goes on behind the scenes of a production. He says he's a "professional liar." So, you "can't hide a s*** sandwich" from him.
Tom Hardy earned his first executive producer credit in 2015's 'Legend'
During the first 15 years of Hardy's career, his focus was acting. He made his film debut in 2001's Black Hawk Down. That same year, he was introduced to television audiences in the award-winning HBO limited series Band of Brothers.
He went on to star in films like Bronson, Inception, Warrior, The Dark Knight Rises, and Mad Max: Fury Road. But by 2015, he was ready to be a producer. Hardy received his first executive producer credit for the film Legend, where he also starred in the dual roles of notorious identical twins Ronald "Ronnie" Kray and Reginald "Reggie" Kray.
'Taboo' was a project for father and son
In 2017, Hardy teamed up with his dad — novelist and comedy writer Edward "Chips" Hardy — to create the FX series Taboo. Hardy and his dad wrote the story the eight-part series was based on, which explored the dark side of London in the 19th century.
"Chips is awesome as an artist," Hardy told Vanity Fair. "His ideas are great, so it's very easy to see him as a partner in crime."
Hardy says the series was conceived to be an "anti-Downton Abbey" through his production company, Hardy Son and Baker. Which he runs with his producing partner, Dean Baker.
Tom Hardy says you can't hide a 's*** sandwich' from him
Hardy says he loves getting to make creative choices behind the scenes. He even welcomes the various "s*** sandwiches" that he deals with daily as a producer. The actor says that he's straightforward when it comes to handling problems on a set — as long as no one lies to him.
"We'll be O.K. D'you know what I mean? We're gonna eat another sh*t sandwich today. It's just this is the one we want mustard on it, so just tell me which one we're eating and get it out of the way," he explained.
He's a 'professional liar'
Hardy noted that when he's working for other people — and he's not accountable or responsible — he's "not privy to the conversations of what sh*t sandwich is coming next. Or, if indeed there is one."
"Cause a lot of people go, 'Oh no, no, there's no sh*t sandwiches here. Everything's fine.' But you can sense that there's a sh*t sandwich in the wings. You just know it," Hardy said with a laugh.
"I'm a professional liar. I know when you're telling me a porky. You know why? Because I've spent 30-something years lying professionally."
Tom Hardy admits his co-workers might find him to be 'difficult'
Hardy also tackles problems head-on when he's just the lead actor in a project, not the producer. But he admits that his blunt style can be a turnoff to some of his co-workers.
"My intention is to help, which is frustrating, and I suppose maybe that's why some people might find me difficult," he says.
Those acting-only projects have become few and far between for Hardy in recent years. After Taboo, he went on to executive produce Venom. He also produced and co-wrote the sequel Let There Be Carnage.
For his upcoming Netflix film Havoc — which is scheduled to be released this year — Hardy is credited as both the star and executive producer.
Taboo is available to watch on Hulu and Crackle.