Tom Hardy Got His Role in 'Warrior' After Showing up to the Director's House at Midnight and Living With Him for 5 Days
Tom Hardy is an intense actor. It makes sense that he landed one of his most intense roles in an intense way. Director Gavin O'Connor gave Hardy the lead role in Warrior after an unconventional movie about MMA fighters. But the casting ended up being spot on.
The 2011 film may get a sequel in series form. According to sources, O'Connor will direct this new installment of the Warrior story as well. 
Tom Hardy got his role in 'Warrior' after showing up at the director's house
According to BuzzFeed, the original Warrior casting was done in a somewhat unconventional manner. Sure, Hardy booked an audition just like everyone else. But instead of showing up at his audition, the London native showed up at O'Connor's house — at midnight. Hardy proceeded to stay for five days. 
O'Connor told GQ that Hardy had a fear of auditioning, so instead of trying out in a traditional setting, he came over for an audition. The now-44-year-old's 12 am arrival was unexpected, but what happened next was even more unexpected.
According to O'Connor, "… He ended up staying for five days. He lived in my house for five days, and I got to know him very well, and I got to know his whole story, his life, his upbringing, and I knew he was the guy."
'Warrior' may get a sequel series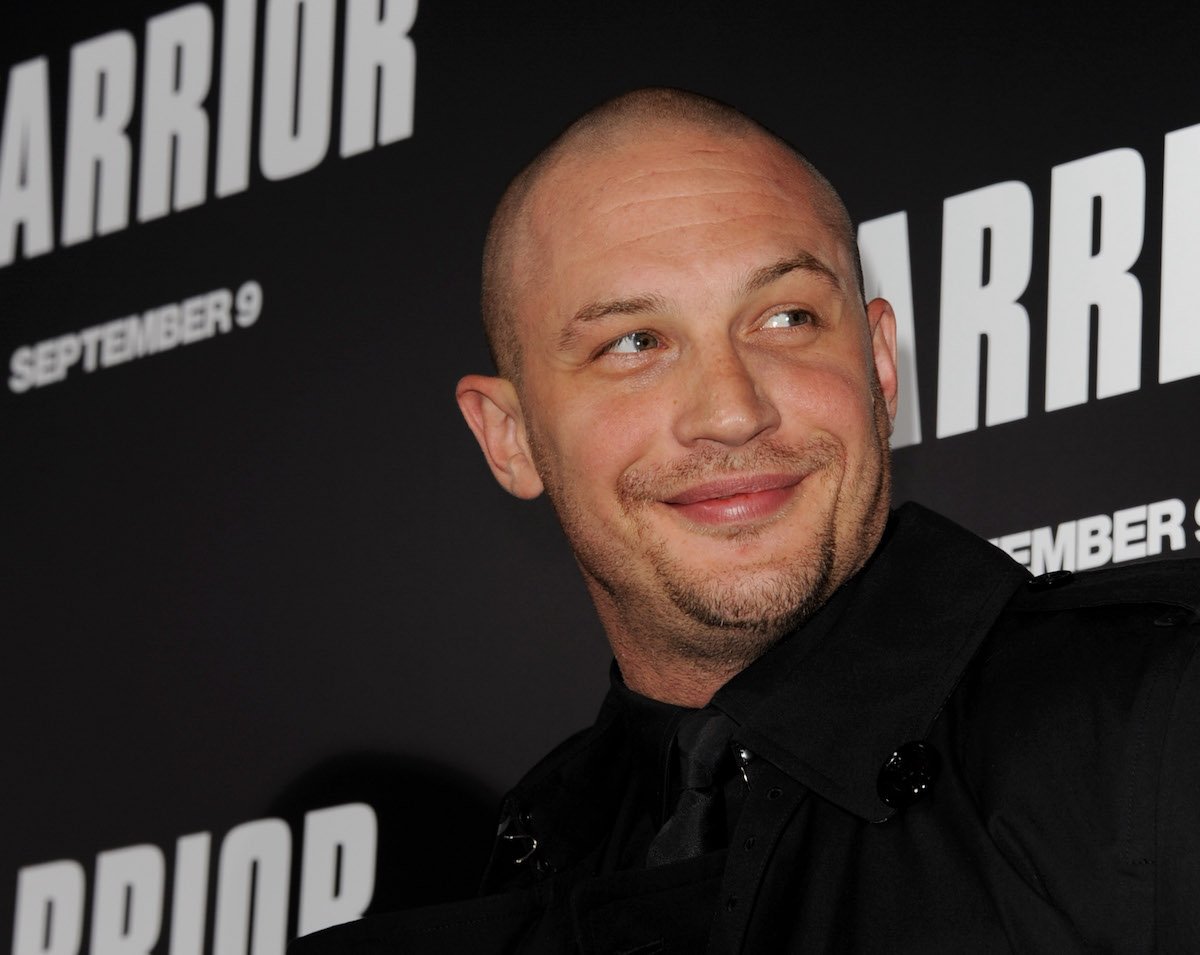 O'Connor said that even though he knew Hardy was the right person for the part, the young actor struggled with the role. He needed to nail the accent and prepare physically to be a believable MMA fighter. Hardy was willing to put in the work. He ended up giving a stellar performance. 
Warrior underperformed at the box office, but the movie was a critical success. Nick Nolte even won the Academy Award for Best Supporting Actor for his part in the film. It's the love from fans that has made the movie an enduring success, despite low initial financial gain.
Now, Warrior will get a sequel, although not a traditional one. O'Connor is in the midst of creating a new series, Warriors, as a follow up to the film. In September of 2021, the director was still writing the project and seeking a streaming service to pick it up.
Even if the new project does get made, reports CBR, it won't feature Hardy. The show will focus on new contestants in the fictional MMA competition Sparta, the same competition Hardy's character entered in the movie. 
Tom Hardy's 'Warrior' prep was intense 
Hardy was in good shape before landing the Warrior role, but not good enough to pull off the buff, rugged MMA fighter look. He had to work hard to achieve the body necessary to make Warrior realistic.
According to Men's Health, Hardy hired a trainer, who recommended "signaling." The trainer told Hardy that in order to send his body a signal to bulk, he should work out often. For instance, instead of doing 100 push-ups at once, Hardy was instructed to do 10 an hour. He would still ideally end the day with 100 push-ups completed, but the trainer thought that by spreading it out he would gain more muscle. 
It must have worked. Hardy was perfectly buff in Warrior. Of course, he did more than just push-ups, but in general "signaling" sounds like a great way to build muscle.